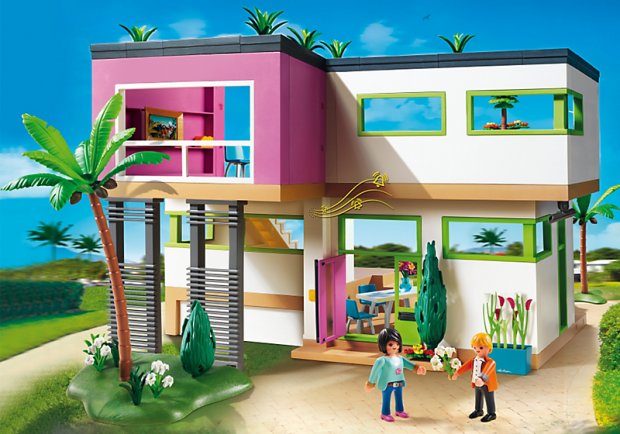 Playmobil create a Bauhaus-inspired 'mansion'
Is the German toy firm trying to court big kids with a play house inspired by another great Teutonic institution?
In recent years, kids' firms have tried to increase sales by targetting adults rather than infants. With their rounded forms and Farrow & Ball-style colours, the accessories and toys from Belgian brand Hoppop look as though they could have come out of Apple's design studio. Lego also got in on the act too, creating monochrome kits for the construction of the UN Headquarters, the Sydney Opera House, the Solomon R Guggenheim Museum and Frank Lloyd Wright's Fallingwater house.
Now the German firm Playmobil is attempting to tap into an adult aesthetic with the launch of its Bauhaus-inspired Modern Luxury Mansion. This toy house is a two-storey, flat-roofed affair, with a cantilevered first-floor TV room, and appears to draw heavily from the work of Walter Gropius and co.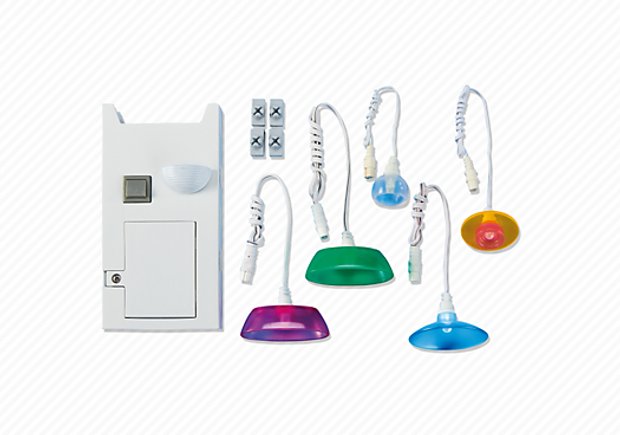 However, the toy company's designers also took their cues from contemporary interiors and style magazines, creating a home with all the appropriate accoutrements. The kitchen has a double-door fridge and the living room is filled with mid-century-modern style furniture. There is even a set of sixties-style pendant light fittings that can be fitted inside. Is this what Mies van der Rohe had in mind, when he proclaimed "architecture is the will of an epoch translated into space"? Perhaps. For greater insight into these source of inspiration consider our Josef Albers title, our Mies book, or our huge overview, 20th-Century World Architecture.