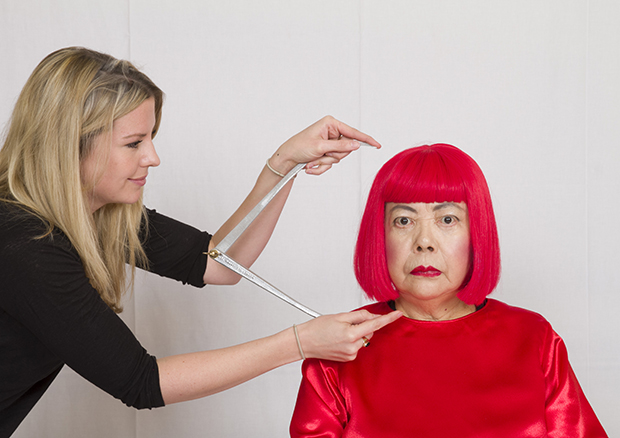 Madame Tussauds is building a Yayoi Kusama zone
A replica of the Japanese artist will go on display inside a polka-dot themed room in the Hong Kong branch
The 87-year-old Japanese artist Yayoi Kusama is one of the world's most popular artists. Over two million visitors attended her touring solo exhibition in 2014, and she is currently, according to some estimates, the most expensive living female artist.
Now, visitors to Madame Tussauds in Hong Kong won't have to wait for another Kusama retrospective, or for her work to come up at auction, as the waxworks museum is planning to open an entire zone dedicated to Kusama's work.
From 3 November, the tourist attraction will unveil a yellow and black space, replete with one of Kusama's signature gourds, mirrored walls, as well a lifelike wax figure of Kusama in a red hairpiece and a yellow polka-dot dress.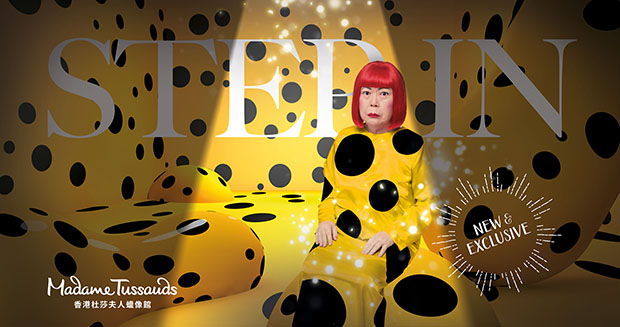 Kusama is delighted to see her work reach such a broad audience. "I hope everyone who passes through Madame Tussauds Hong Kong can fully embrace the positive energy evoked by the zone," she said.
We certainly hope so too. To learn more about the artist and her work consider a copy of our Contemporary Artist Series book Yayoi Kusama.