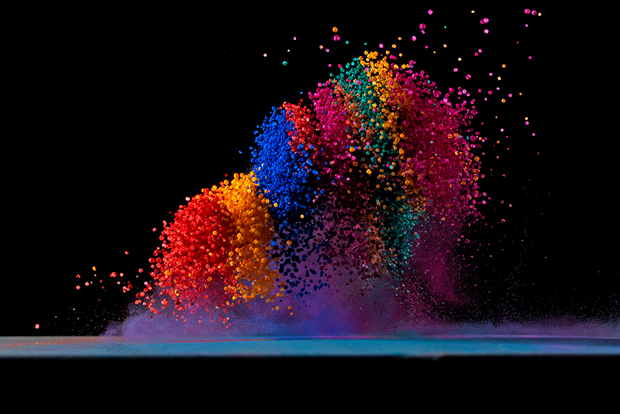 Revel in Fabian Oefner's Dancing Colours
The Swiss photographer uses flash-linked mics to capture this dazzling intersection of sound and colour
Swiss photographer Fabian Oefner is something of a hit online. Though his work has yet to find its way on to the walls of fine-art galleries, his eye-popping shots of irridescent soap bubbles caught at the moment of bursting, have been picked up by everyone from New Scientist to Wired. Oefner says he's on a mission to harness elemental forms of natural phenomena and capture them in the most stunning way possible. His aim is to present the unseen and poetic facets of the natural world and to invite viewers to stop for a moment and appreciate the magic that constantly surrounds us.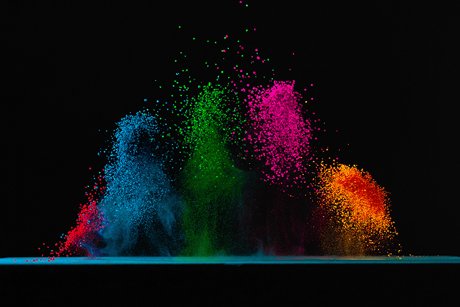 Now, a more colourful series by Oefner is getting quite a bit of attention. The photographer says that he intended to build a bridge between the acoustic and visual worlds with the series, entitled Dancing Colours.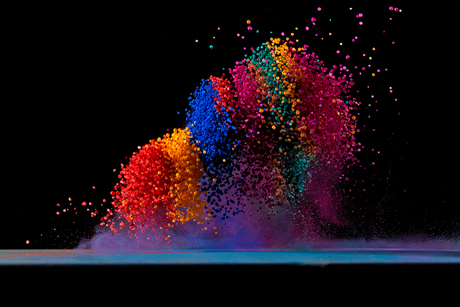 "What you see on these images are colour pigments dancing on a speaker," he explains. "By placing the pigments on a speaker and then playing music through it, the membrane of the speaker starts to vibrate, creating these funny looking figures."
Oefner also synchronised the sound system with a system of flash triggers, enabling him to shoot an image every time the microphone picked up a signal.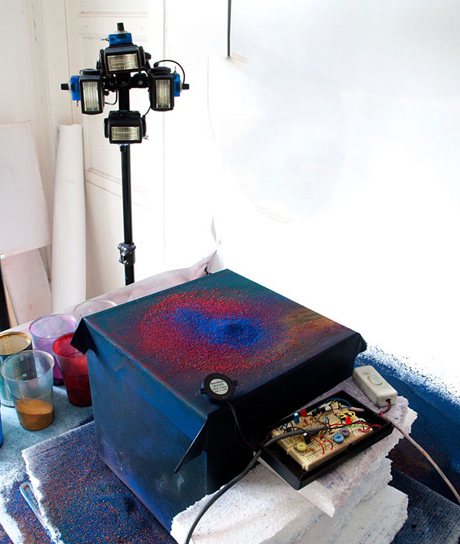 The Suhr-based photographer is quite open about his photographic techniques, making his site a hit with amateur photographers and enthusiasts. His photographs have been exhibited in Switzerland and Brazil and are in a number of private collections around the world.
"The shooting is very time consuming since one has to clean the whole setup after every shot," Oefner says. "It's also a very messy business; everybody, who has ever worked with colour pigments knows what I mean."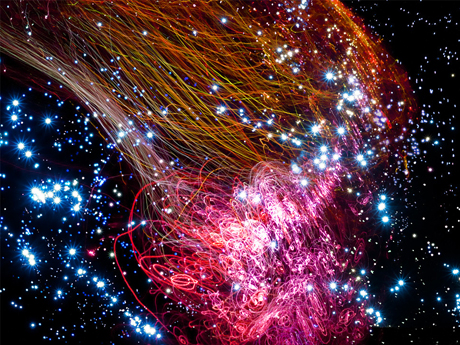 Another groupo of photographs getting quite a bit of attention is his Nebulae series, wherein Oefner has created a set of galaxy-like formations using the glowing ends of 200 fibre-optic lights.
Check out his site for further shots, and also consider our Photography Book, an introduction to 500 photographers from the mid-19th century to today.