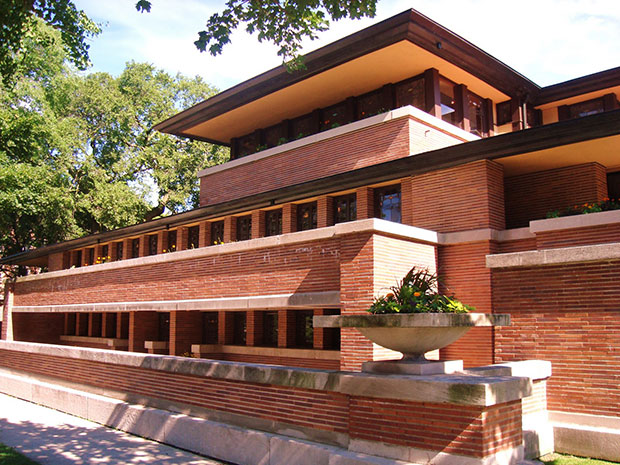 Fancy cocktails at this Frank Lloyd Wright gem?
Wright's early masterpiece, the Robie House in Chicago, is playing host to a drinks party every Friday in April
Some great 20th century American domestic architecture interiors almost cry out for the addition of a finely cut whiskey decanter, of a sort you'd find in The Design Book. Indeed, those open, well-lit spaces, fitting so artfully into the landscape, seem made for twilight drinks receptions.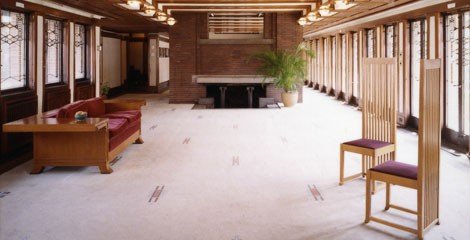 The Frank Lloyd Wright Trust appears to share this view, and is offering, throughout next month, a kind of "wet" open house at one of Wright's finest prarie-style buildings, the Robie House. Built in 1909 in the Hyde Park neighbourhood of Chicago, this large, low domestic building is widely regarded as an early 20th century classic, and has been meticulously restored by the trust, whose conservators have refitted the house with the exact kind of furnishings Wright's team originally installed over a century ago.
On every Friday in April, the trust will welcome a small group of architecture lovers into the place for April After Hours at Robie House, as their site puts it "live music, drinks, light hors d'oeuvres and a festive, casual atmosphere." Tickets are selling fast. You can find out more here But if you aren't able to snag one, pour yourself a consolatory glass, and browse through our beautiful Frank Lloyd Wright books here.