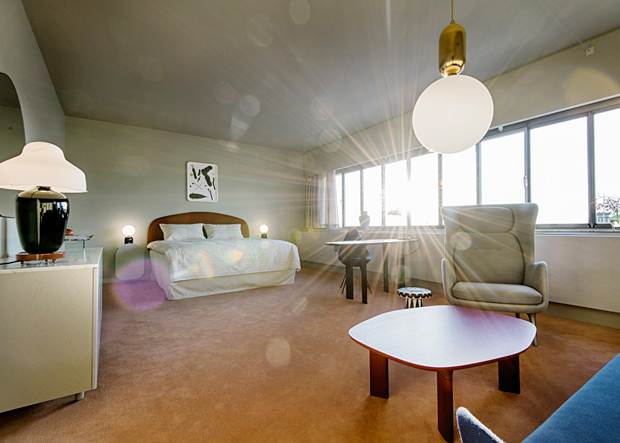 Jaime Hayon reworks Arne Jacobsen in Room 506
Spanish designer channels Jacobsen's spirit in Copenhagen hotel - one floor below the infamous Room 606
It's not every piece of seating that is honoured with its own specially-designed room, but a 'lost' Arne Jacobsen chair is getting just that.
The Danish Modernist architect originally conceived his Drop chair for Copenhagen's SAS Royal Hotel, which he created from 1956-1960. With its tongue-shaped back and seat, it was intended to go into bedrooms and the cocktail bar but, sadly, it never went into production. Other pieces for the hotel were luckier, and his Swan and Egg chairs became instant classics.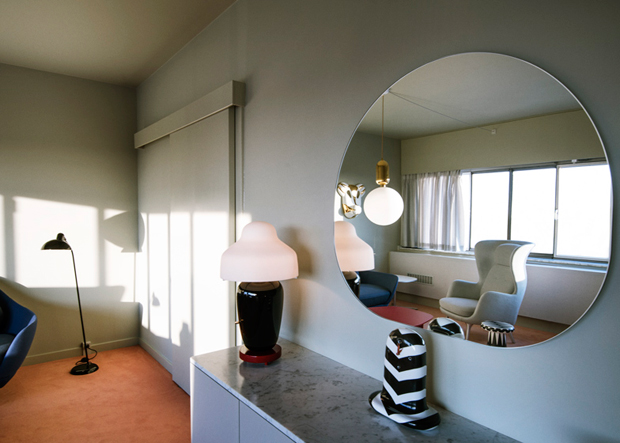 So the owners of what's now known as the Radisson Blu Royal Hotel asked celebrated Spanish designer Jaime Hayon to redesign a room which would accommodate the Drop chair.
"We wanted to celebrate (the fact) that the Drop has awakened from its beauty sleep," Radisson's CEO Jacob Holm poetically puts it. "Therefore we asked Jaime Hayon to design a new Room 606." While 606 is preserved with Jacobsen's original input, Hayon's room is one floor below, at 506.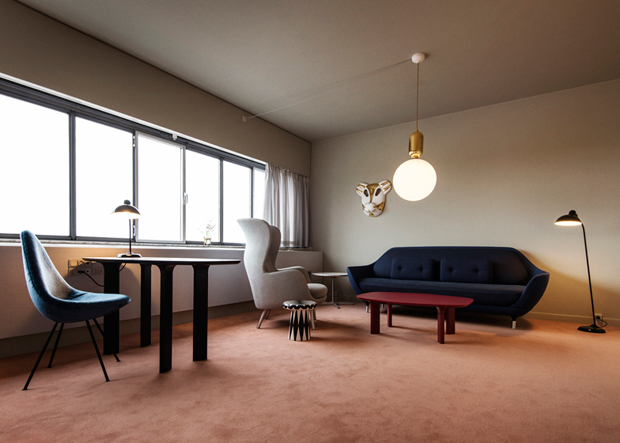 He has set the chair off with specially-chosen art, bright fabrics and lighting, along with furniture by the Danish firm Republic of Fritz Hansen, who are producing Drop.
This is the sixth year that the Barcelona-based designer has worked with the Danish furniture brand. "The idea for this room is to create a luminous space that brings joy and genuine comfort through the Fritz Hansen designs along with some of my own designs and art," he says.
If you can't make it to Copenhagen don't despair. You can check out Jacobsen's 606 work in our book Room 606, download our Wallpaper* City Guide to Copenhagen and see more Jacobsen designs in the diminutive but brilliant The Design Book.