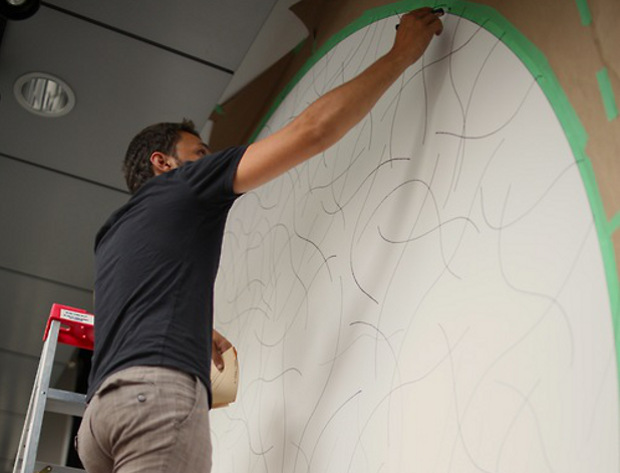 Canadian students redraw Sol LeWitt
Concordia University students remake wall drawings, under the guidance of former assistant, Anthony Sansotta
There's a really good line in the American conceptual artist Sol LeWitt's 1969 essay, Sentences on Conceptual Art. Within sentence number 33, LeWitt states, "It is difficult to bungle a good idea." Now, Montreal art students have put this to the test, by recreating four of the late artist's wall drawings. LeWitt wrote instructions for these large, abstract murals, to allow other artists to execute them. Here, for example, is what one should do to make LeWitt's Wall Drawing #118: "On a wall surface, any continuous stretch of wall, using a hard pencil, place fifty points at random. The points should be evenly distributed over the area of the wall. All of the points should be connected by straight lines."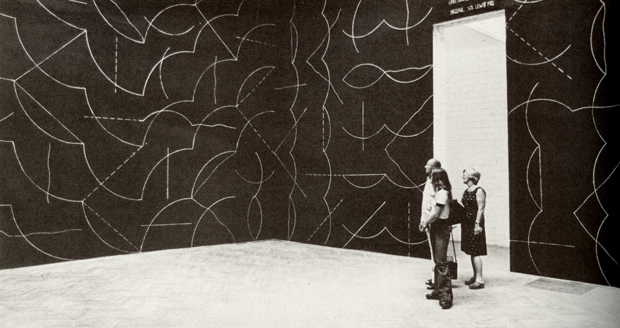 Sounds simple, right? Well, towards the beginning of this month, 27 art students at Concordia University in Montreal, Canada, have followed similar directions as they recreated LeWitt's Wall Drawings #394, #109, #123A and #103 in various locations around their campus. The drawings were undertaken to mark the Faculty of Fine Arts Gallery's new programming year, the launch of the university's Drawing Lab, "a new research lab that will provide a platform for action and discussion around contemporary drawing practices," and the arrival of Anthony Sansotta, artist, director of the LeWitt Estate and long-time assistant to LeWitt. "The installation of the drawings at Concordia is not intended to memorialise a dead modernist but to vivify and refocus the principles enacted by LeWitt of educator, mentor, and colleague while performing at an exceptional calibre of production within the fine art world of exhibition" the university says.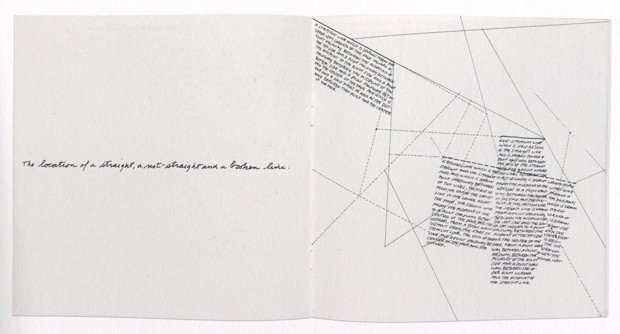 With this in mind, Sansotta has assisted in the works' installation. While LeWitt's instructions might sound perfunctory, "you do need to have some sort of familiarity with the material, and then I think you also have to have a familiarity with Sol's thinking and exactly how to perceive it," Sansotta says.
It seems like a worthy undertaking, a good way to engage students, and a pleasant exhibition. If you're in the city, you can see the drawings until 25 October. For more, go here, and to find out more about LeWitt's practices, take a look at our Conceptual Art book. For a greater insight into today's works on paper, consider our global, up-to-the-minute survey of contemporary drawing, Vitamin D2. Buy either of these titles, and you'll gain points via our exclusive Phaidon Club too. Not a member? Don't worry join here.