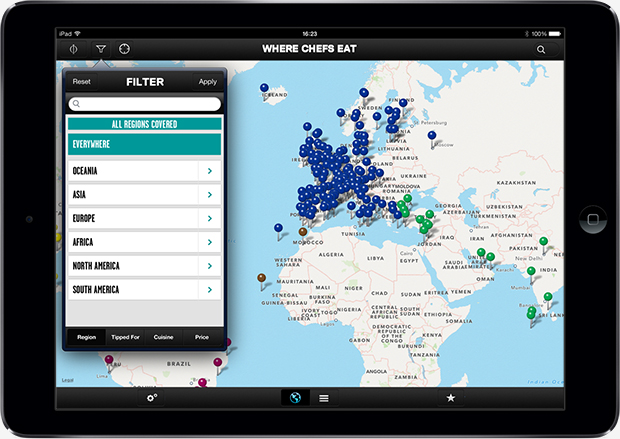 FT loves our Where Chefs Eat app
"The information in Where Chefs Eat is valuable" says the paper that knows what to invest in
We were happy to see that our Where Chefs Eat app was nominated as one of the best five food apps by the Financial Times at the weekend.
The paper said "It's not cheap but the information in Where Chefs Eat is valuable: the haunts and hotspots of the world's best chefs, from Melbourne to São Paulo. So you have David Chang recommending his favourite sushi bar in Tokyo, or Jacob Kenedy giving his tapas tip for Barcelona. The updated second edition is due later this year, with more chef-contributors, more countries and cuisines, and new categories such as "ultimate breakfast" places. There is a book of the same name but its size is far less travel-friendly."
While we couldn't possibly agree with the FT's thoughts on the printed version (it's actually surprisingly light) we'd go along with the rest of the story. Regular Phaidon.com readers will already know that James Righton the keyboardist of the Klaxons (and Mr Kierra Knightley) has already extolled the virtues of the app. Want to know what it is that attracts the very different worlds of new ravers and high net worth individuals? Find out by downloading it here.