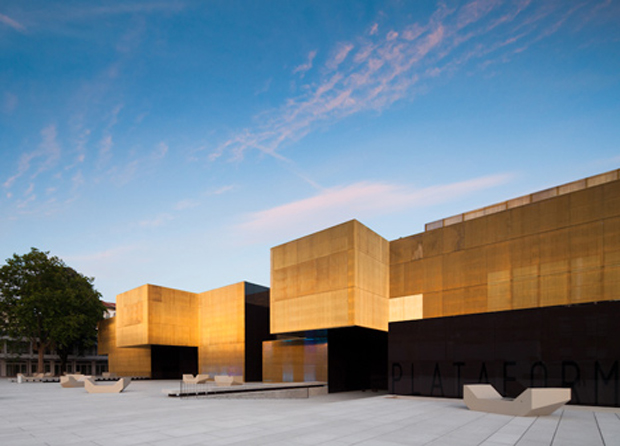 Phaidon Daily Links 13.7.12
Today's news from around the web
Art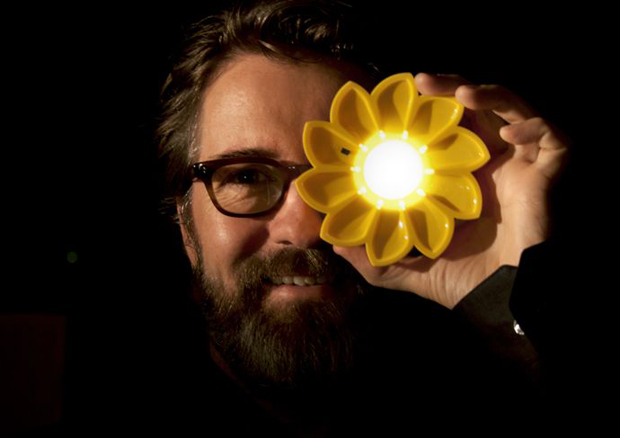 Lights out at The Tate on Saturday nights Olafur Eliasson, the man behind the The Tate Modern's much lauded Weather Project returns to the gallery this month. For two hours on Saturday nights from 28 July visitors will be able come walk around a darkened Tate, viewing works with Olafur's solar torches, which he dubs his 'Little Sun'. Eliasson hopes to give the torches to communities in the developing world.
Getty to finance conservation of Rubens's painting The Getty Foundation is helping to fund the conservation of Triumph of the Eucharist, a 17th century masterpiece by Dutch artist Peter Paul Rubens that resides at the Prado Museum in Madrid. The work is being undertaken thanks to a two-year grant from the Getty Foundation as part of the Getty's ongoing Panel Paintings Initiative. Rubens's paintings at the Prado show significant structural damage due to being thinned and flattened in the past. The restorarion also serves as an opportunity to train the next generation of conservators.
It's raining in Hoxton Square As part of the London Festival of Architecture, RIBA London partnered with the London Borough of Hackney and Ramboll to transform Hoxton Square with the 'WEATHER - IT'S RAINING OR NOT:......' installation. The Weather Yesterday, a five metre high artwork installed on Hoxton Square last weekend by a London-based creative practice Troika takes the form of a typical weather forecast symbol linked through the latest wireless technology to weather reports.
Photography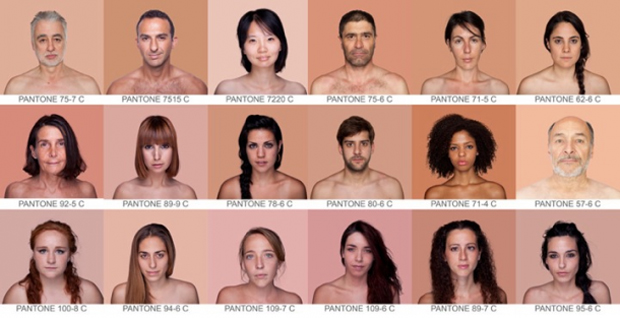 The Pantone guide to human skin colour Provocative Brazilian artist Angelika Dass uses a Pantone guide and an alphanumeric code to classify her portraits series, Humanae, in an attempt to document every possible human skin tone. Which one most closely matches your complexion?
Found photos of a lost Detroit When two Italian photographers, Arianna Arcara and Luca Santese, were sent to Detroit to document Detroit's economic decline, they soon assembled a collection of old photographs. "We thought we could do a better job working on this material that was actually taken from the people that lived in that town ... instead of taking pictures of the aftermath of the crisis."
The Wellcome Image Awards 2012 A caffeine crystal, lavender leaf and a chicken embryo all feature in the medical arts charity's annual photography competition, which recognises the most informative, striking and technically proficient images recently acquired by Wellcome Images.
Architecture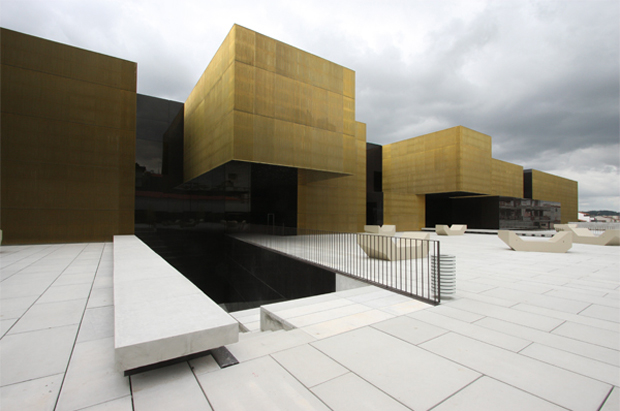 Portugal's shiny new arts centre the International Center for the Arts Jose de Guimarães, has opened in the Portuguese city Guimarães. Designed by local firm Pitagoras Arquitectos, its golden, textured finish comes from the rectangular brass pipes, which clad it's boxy exterior.
LA falling down The city of the automobile might be heading for the junkyard, according to a Transport for America report, which states that over 60 bridges have been deemed "structurally deficient". Let's hope the competition to redesign its crumbling 6th St Bridge will, in some part help.
Could 3D printers make buildings? We can already reproduce Lego bricks at the click of a mouse, so why not houses? In this provocative look at the 3D printer's possibilities, Vanessa Quirk wonders whether the digital replicator could it even put architects out of business.
Design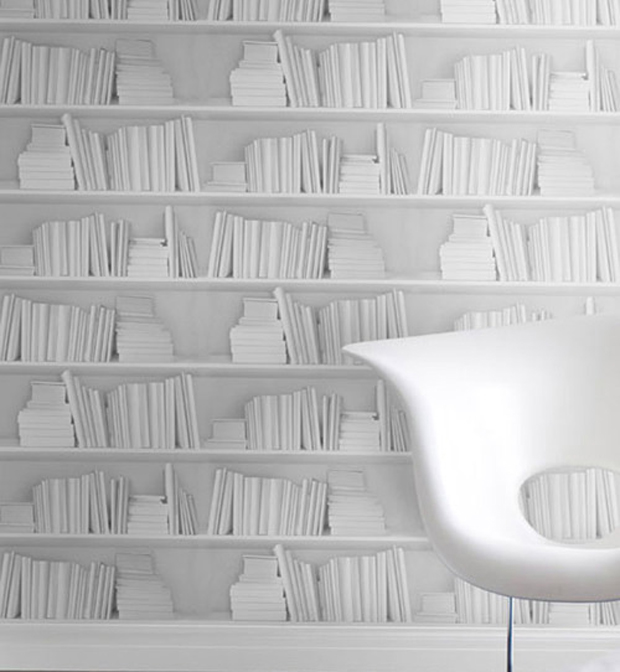 Bookshelf wallpaper Though we'd love you to line your walls with our editions, we can't help but be impressed by the white bookshelf wallpaper produced by Anglo-Italian design duo Brendan Young and Vanessa Battaglia. A great way to decorate your library, just don't forget about the books, right?
Jonathan Ive cosigns French band 's Apple-themed video. Ive, senior vice president of industrial design at Apple, found time to congratulate Parisian band Exsonvaldes on the video for their new single Days, which uses numerous Apple devices, to bring their song to life.
First-person living wins out over minimalism . How did the tiny Apartamento magazine win a worldwide following? By producing an interiors magazine that's "not about design and products. We're not design fetishists," says founder Nacho Alegre. "The idea is about how people live in their homes and being able to tell their amazing stories. It's more like a diary."