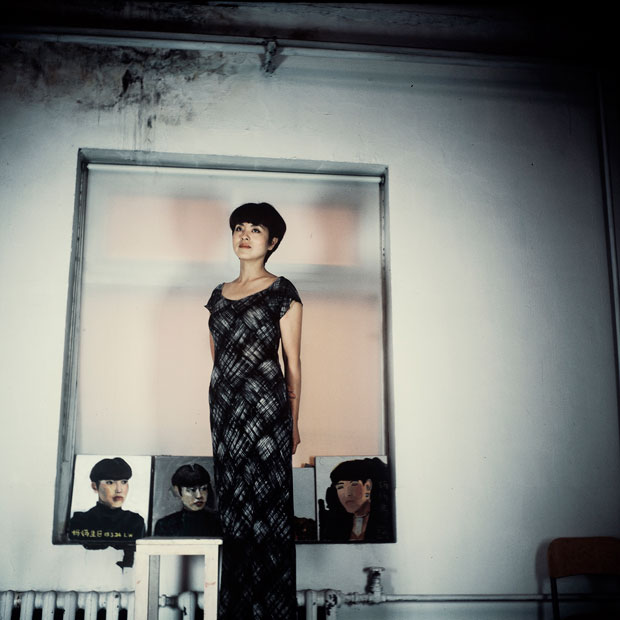 Yu Hong - Why I Paint
Exploring the creative processes of tomorrow's artists today - as featured in Vitamin P3
Yu Hong gained early fame as an exceptional realist painter in the 1980s while studying in the Oil Painting Department of the Central Academy of Art in Beijing. In 1991 she was featured in the landmark 'New-generation Art Exhibition' at the Chinese History Museum in Beijing. This show gave visibility to a group of emerging artists who were attentive to their immediate surroundings and committed to portraying everyday life and people in a realistic way, drawing on the history of Socialist Realism but without the excessive dressing up of propaganda enforced in previous decades.
During this period, Yu Hong painted many portraits of her female friends, capturing their youth, pride and emotions, usually in strange, boldly-coloured settings. Amidst this wave of realism in China, her paintings stood out for their intimate and unpretentious approach; self-referential figuration that seemed driven by sensitivity, fragility, dignity and sincerity. Here, the Vitamin P3-featured painter tells us what interests, inspires and spurs her on.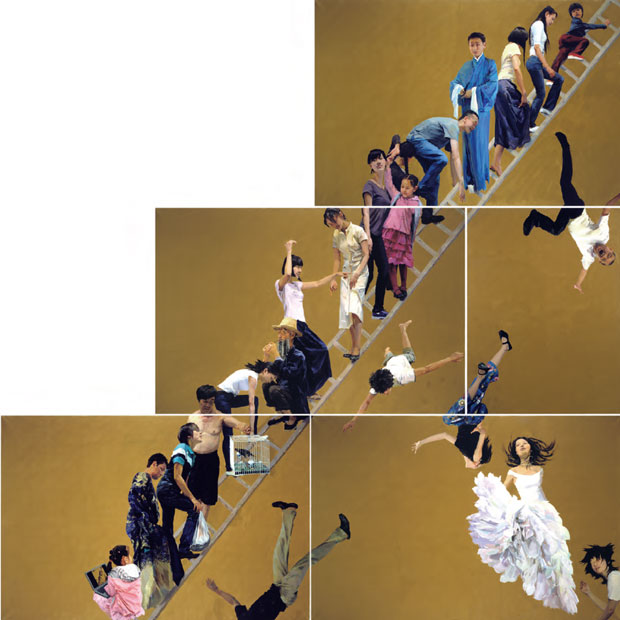 Who are you? I am Yu Hong. I am a painter who was born in China and has always lived in China.
What's on your mind right now? I'm thinking about my new exhibition "Garden of Dreams", it's about human beings in a world of reality and illusion. This includes thinking about ancient Chinese stories, contemporary news stories and the situations in normal people's lives.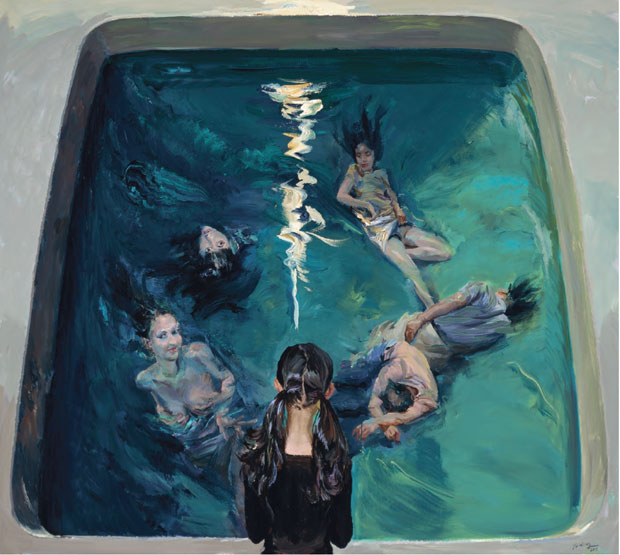 How do you get this stuff out? I usually take a lot of photos and save a lot of images from the internet. I'll keep on file for a long time and wait until the proper moment when I feel that I can make meaningful use of them and know how to best use these things I've collected.
How does it fit together? Before I paint down the first brushstroke on the canvas, I think about what I'm going to paint for a long time. I'll first make a few different small sketches and only then paint a final small study of the painting. I almost always already know what the final result will look like before I start painting the final work.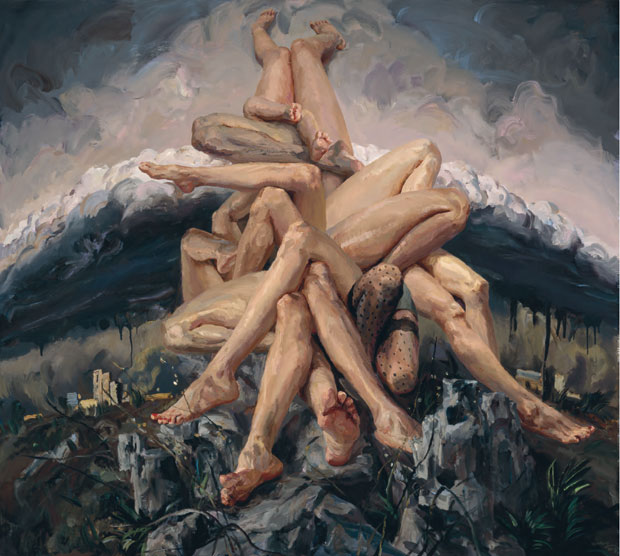 What brought you to this point? I've been painting for many years and in painting every day I find happiness, which has what has kept me going all these years and is why I still paint.
Can you control it? Painting can be controlled and also uncontrollable. For example before I paint I have ideas and sketches so I can control what I paint before I start. But in the process of painting every day you are faced with many unforeseeable things beyond your control.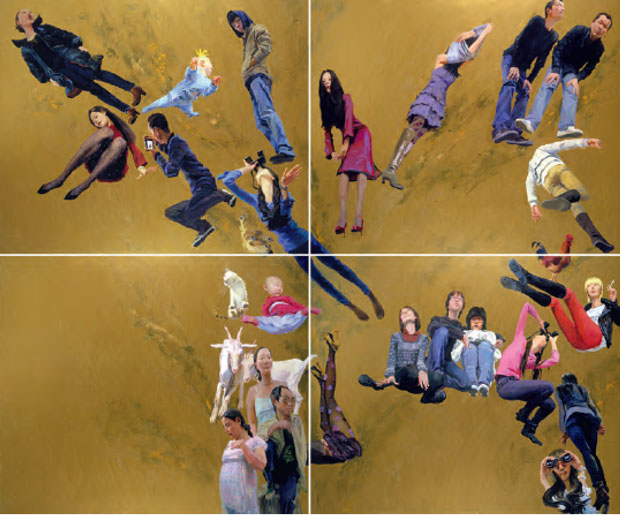 Have you ever destroyed one of your paintings? When I was in art school I destroyed some paintings I made because I didn't feel I had painted them very well. Since that time, I have never destroyed anything because after that I realised that if I didn't paint something well I could always go back and slowly change it the next day.
What's next for you, and what's next for painting? I want to continue to paint, to continue to make art. Painting is a very ancient art form; there are so many great masters in whose footsteps I try to follow, so if you want to paint well it isn't an easy task. Painting every day brings me joy, so I will continue on and experiment working in other art forms as well.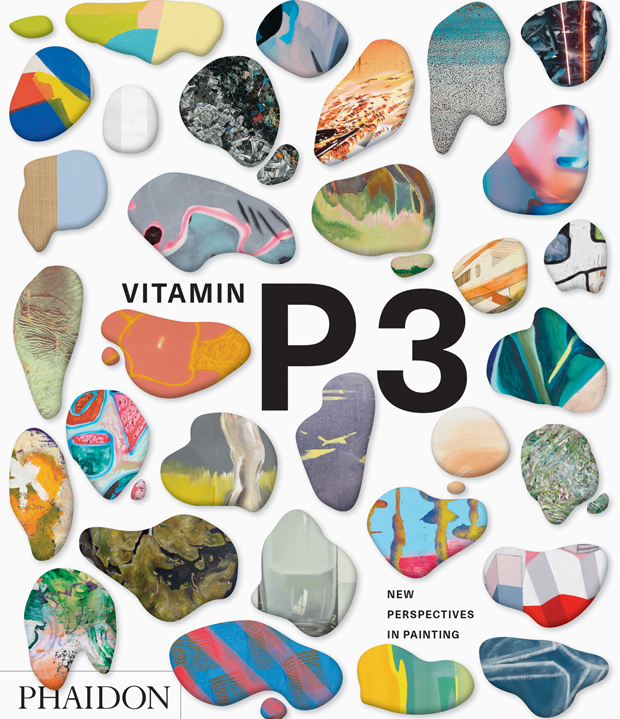 Vitamin P3 New Perspectives In Painting is the third in an ongoing series that began with Vitamin P in 2002 and Vitamin P2 in 2011. For each book, distinguished critics, curators, museum directors and other contemporary art experts are invited to nominate artists who have made significant and innovative contributions to painting. The series in general, and Vitamin P3 in particular, is probably the best way to become an instant expert on tomorrrow's painting stars today.
Find out more about Vitamin P3 New Perspectives In Painting here. Check back for another Why I Paint interview with a Vitamin P3-featured artist soon. Finally, be sure to check out more of Yu Hong's work at Long March Space, Beijing.