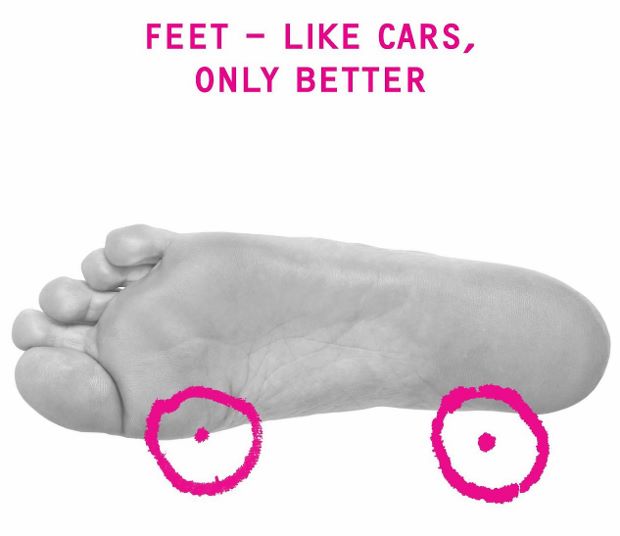 Pentagram's carbon free foot print
Design agency works with Do The Green Thing charity on environmentally friendly posters
The gulf between our high-consumption lifestyles and the kind of sustainable world many of us hope to inhabit is vast. Yet the changes that could take us there aren't unthinkable, as our recent book, The World We Made, makes clear.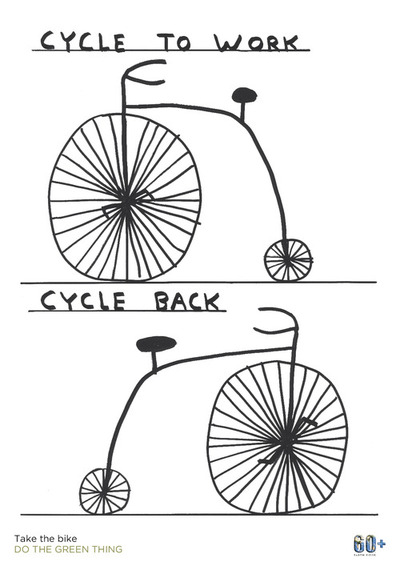 In common with Jonathon Porritt, the author of The World We Made the Environmental pressure group, Do The Green Thing, hopes to make those changes more attractive. The charity, which has close ties to the world-renowned design agency, Pentagram, works with key figures within the creative industries to produce handsome looking posters, that make environmentally sound choices, such as cycling to work, darning old clothes, and eating ugly vegetables, more palatable to most.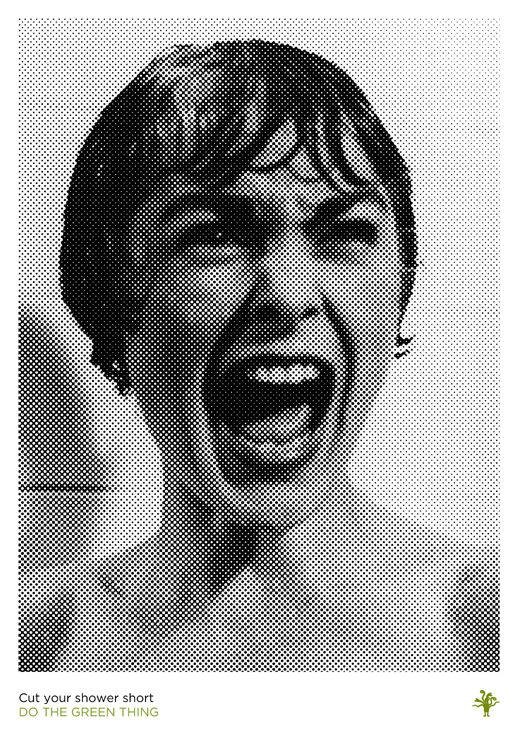 Now, to highlight the WWF's Earth Hour initiative on March 29, Do The Green Thing has produced 29 posters along similar lines. There are works by Pentagram's Michael Beirut, Paula Scher, Abbott Miller, and Natasha Jen; as the artist David Shrigley, Google's Tom Uglow, the milliner Philip Treacy, graphic designer Neville Brody, British fashion photographer, Rankin, fashion designer Paul Smith, and illustrator Quentin Blake.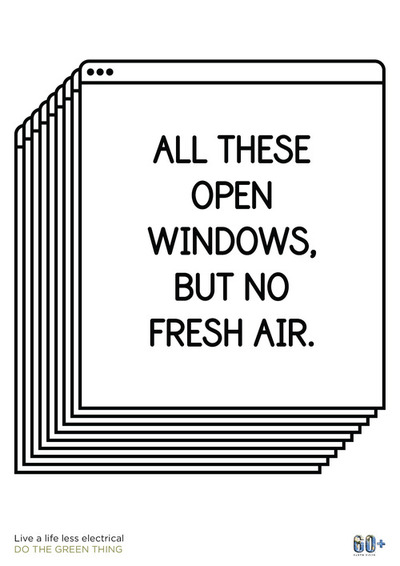 Do The Green Thing is currently posting one new image a day. You can look at them all here, and even buy a A3 print here. Turning off the lights has never seemed so aspirational.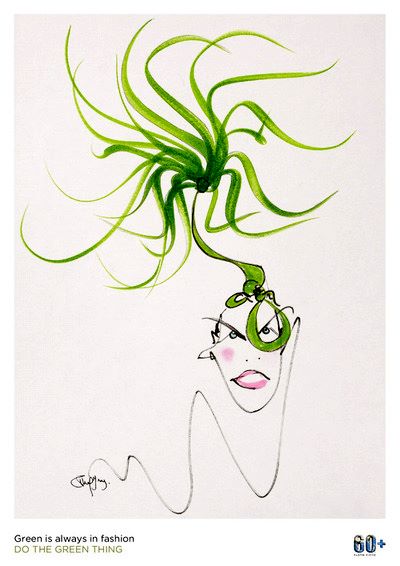 To learn more about Pentagram, browse through our books on the firm and its co-founder, Alan Fletcher. Find out more about Philip Treacy in our great Kevin Davies photo book; and to discover more about the kind of green future we could create, take a look at our book, The World We Made, a work of speculative environmentalism, set in a sustainable 2050.