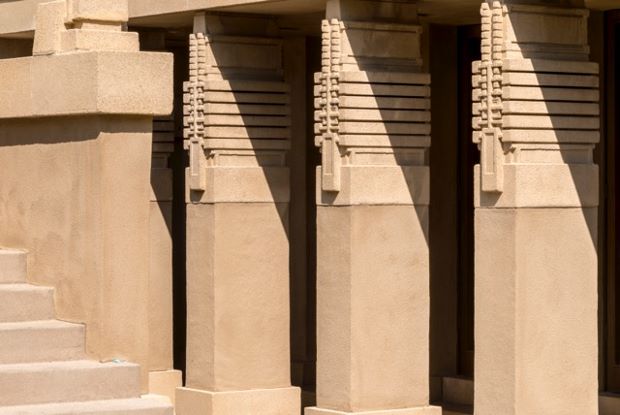 Frank Lloyd Wright to put LA on the UNESCO map
The architect's first house in Los Angeles is shortlisted for World Heritage status and due to reopen later this year
Next year, 11 Frank Lloyd Wright structures are expected to be given UNESCO World Heritage status. The buildings, which are due to be listed by UNESCO as a single entry, include Hollyhock House in Los Angeles, Fallingwater in Mill Run, Pennsylvania, and New York's Guggenheim Museum.
That's good news for LA, as the listing will give the city its first UNESCO site, and it's good timing for Hollyhock House, as it will reopen to the public this autumn, after a $4.39m restoration.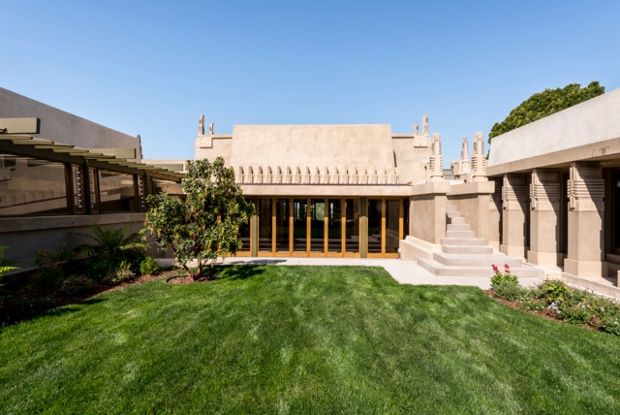 Built between 1919 and 1921, Hollyhock House was Wright's first project in Los Angeles, and is regarded as an embodiment of the architect's notion that design should respond to nature and its surroundings. He referred to its style as California Romanza, borrowing a musical term which means 'freedom to make one's own form'.
The house and its gardens sit in Barnsdall Park, named after Aline Barnsdall, a bohemian oil heiress and Wright's client. Barnsdall and Wright fell out during the construction process, and she never lived there. Instead, in 1927 she donated it and its 11 acres to the City of Los Angeles for use as a beautiful, well-proportioned, public art park.
"In addition to the central garden court, each major interior space adjoins an equivalent exterior space," says the Barnsdall Art Park Foundation, "connected either by glass doors, a porch, pergola or colonnade."
The house, which was in a bad way, is now back to its former glory. The leaks have been repaired, and much effort has been made to recreate the original exterior and interior finishes.
"Different planes were separately articulated in saturated greens, from silvery olive to dark teal," says Hollyhock's curator, Jeffrey Herr. "Some were painted, others were plaster with integral pigment; some were originally flecked with gold, and others not. The variation's rich and exotic."
Soon, its rich variety will be enjoyed by a whole new generation of visitors. Find out more about this here, and for a fuller understanding of Wright and his work consider our books, including this definitive monograph, and this scholarly resource, both the work of the brilliant Robert McCarter.