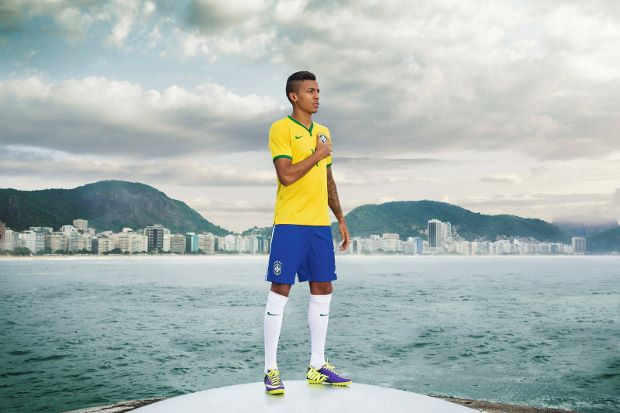 Nike goes high-tech for Brazil's 2014 kit
The sportswear firm combines engineered fabrics with laser-cut holes for an easy breezy strip
Sportswear, as Colin McDowell points out in his wonderful new book The Anatomy of Fashion, has its own fashions and, to a large extent, must observe the social norms governing dress at a particular moment. So its perhaps no surprise that the home team Brazil's new kit for the forthcoming world cup should be a technologically far reaching affair as well as one that combines some nationally appropriate graphics.
It's a taut-but-airy number courtesy of Nike. In form, the cut of the jerseys and shorts is based on three-dimensional body scans of the whole Brazilian national team. And the royal blue shorts are a slimmer cut than previous kits. However hot the players get, they will be well catered for by Nike's Dri-fit technology, laser-cut holes and engineered mesh.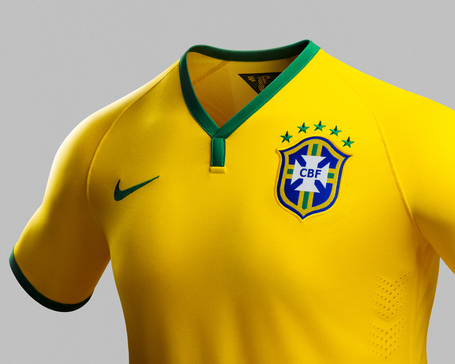 What's more, the shirt boasts a nifty new neck-line, in the form of a Y rather than a V. And the Brazilian crest has been updated, enlarged and enlivened with a golden metallic weave. The slogan 'Nascido para jogar futebol' - Brazilian Portuguese for 'Born to Play Football' - is inscribed behind the crest, on the inside of the jersey.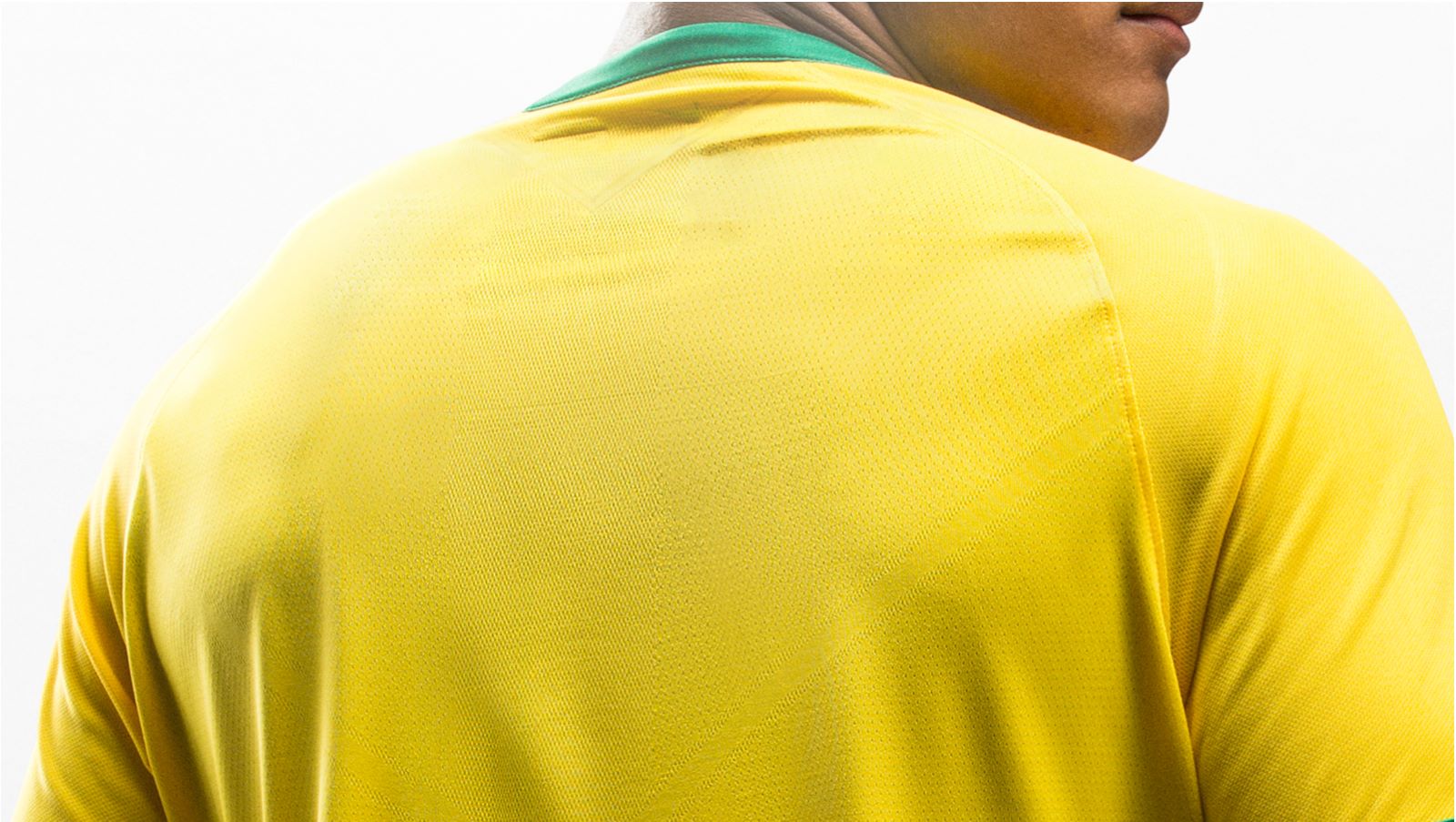 The sports brand brought in local designer Bruno Big to create a special marque for the inside back neck of each jersey. Big's little yellow canary motif represents Canarinho, the team's nickname when they're in their home strip. Meanwhile, Nike's team took inspiration from the classic fonts featured on Brazilian hand-printed street posters for the name and number.
According to Martin Lotti, creative director of Nike Football: "The Brazilian home kit is like a national flag; it symbolises the country and its people. We wanted to create a fusion of the high-speed brilliance of football and the culture of Brazil while staying true to what the home kit represents."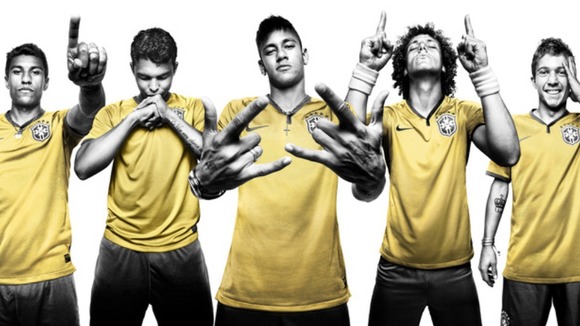 Trevor Edwards, president of the Nike brand adds: "It's more than just a player's uniform, it represents the history of Brazilian football, the five stars, the romance of the game, and the hopes of a nation."
For more on this, go here. You may be interested to learn that Aitor Throup, one of the featured designers in our book Pattern, designed the England away kit a couple of years back. You should also take a look at our book Magnum Football for a great world view of the beautiful game. You can buy them all from the people who made them, here.