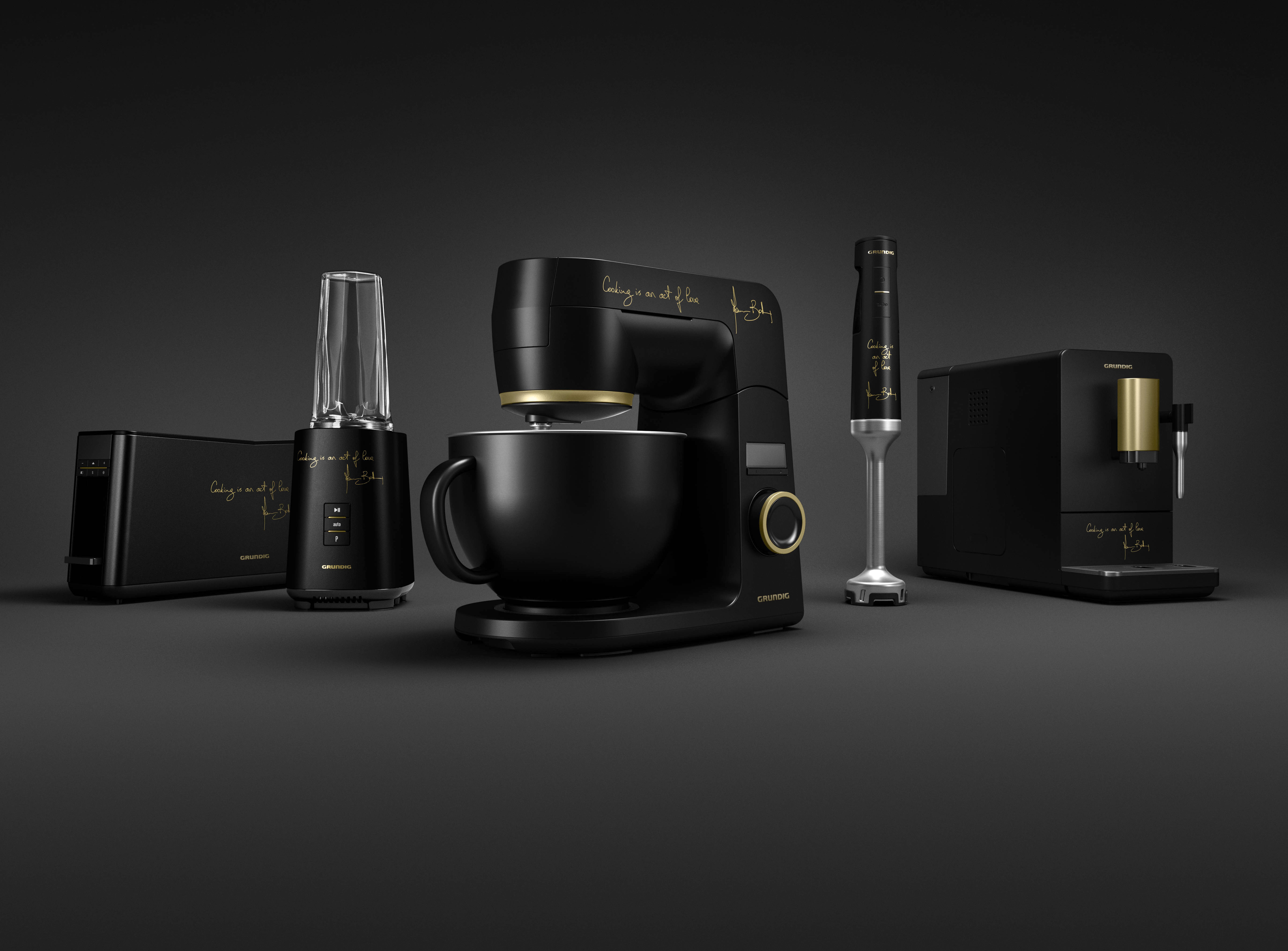 Now you can cook like Massimo Bottura (kind of)
The chef and philanthropist has designed his own range of cooking toys - with a little help from Grundig
Many star chefs favour expensive, complicated pieces of equipment, such as centrifuges, dehydrators and micro-purée, Pacojet machines.
Massimo Bottura isn't averse to a few of these high-tech gadgets, but he also has a soft spot for some more familiar electronic tools. The Italian chef and philanthropist recently unveiled a collection of finely produced, familiar appliances at IFA, the world's leading trade show for electronics, in Berlin a few days ago.
Massimo was appointed Grundig's brand ambassador earlier this year and has now unveiled his most significant collaboration to date: a collection of simple, well-made domestic kitchen appliances, each adorned with the chef's signature and his famous quote 'cooking is an act of love'.
The range includes a mixer, a toaster, a coffee machine, a power blender and a hand blender, all finished in matte black, with gold detailing.
Though Massimo is best known for his innovative, contemporary cookery at his three Michelin-star restaurant, Osteria Francescana, in Modena, Italy, he says this set of domestic goods harks back to earlier culinary experiences.
View this post on Instagram
"As a child in Modena, I would often be found hiding under the kitchen stable while my grandmother rolled pasta and folded tortellini," he says. "During these times, one of the most important lessons I learned from her was to respect food and not let anything go to waste. My passion and vision for cooking was built upon these values. I'm very happy to collaborate with Grundig on this collection and hope it will raise awareness with home cooks to respect food, waste less and be more creative, as cooking is an act of love."
Find out more about those early passions, order a copy of Never Trust a Skinny Italian Chef; for more on his anti-food waste drive get Bread is Gold.