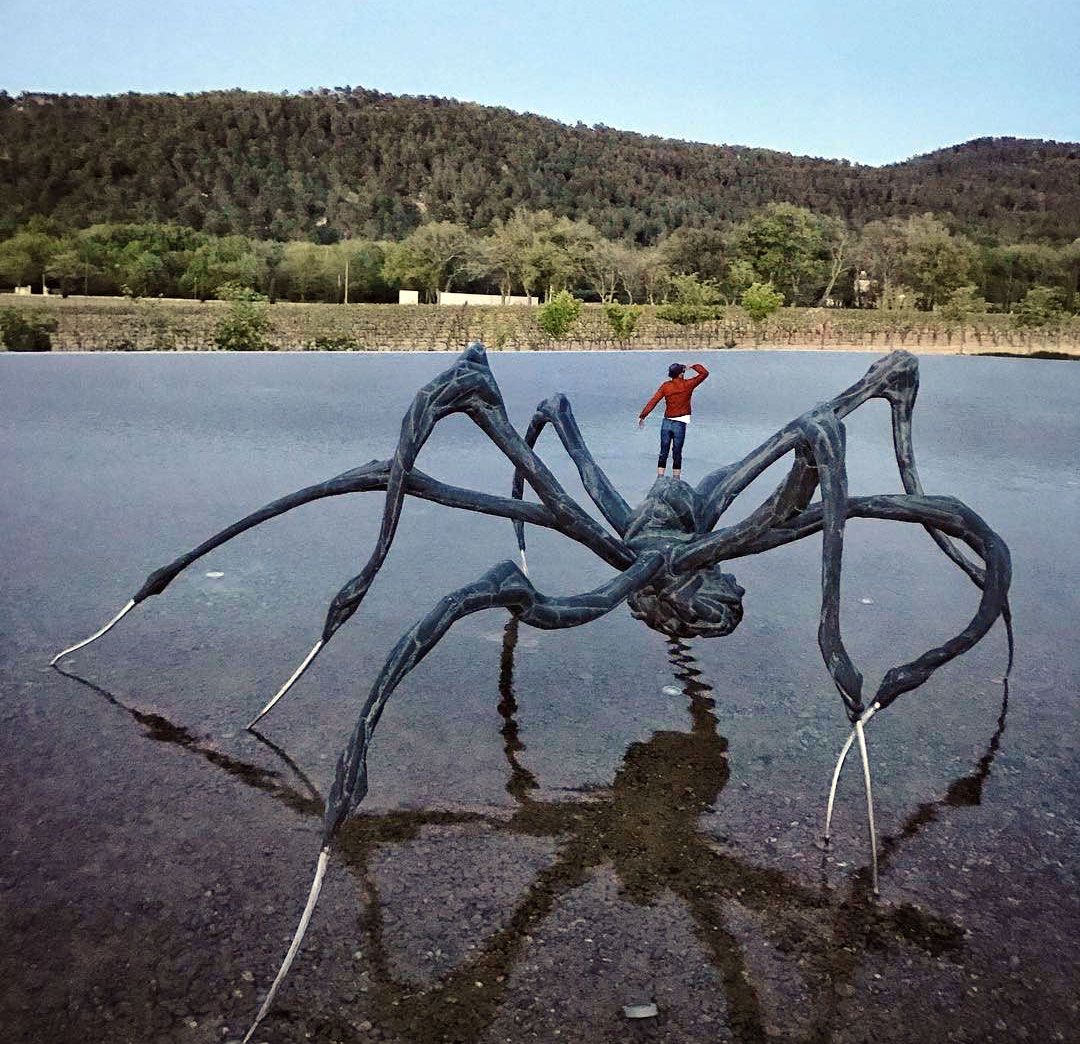 What's JR doing on top of that Louise Bourgeois spider?
The artist and activist, fresh from a Paris opening, heads south to France's leading public art vineyard
We wouldn't recommend jumping on top of a multimillion-pound artwork. Yet, in art as in life, JR always seems to get away with almost anything.
A few days after hanging out with François Hollande at the opening of his new Parisian work, Chronicles of Clichy-Montfermeil, the brilliant artist and activist visited Château La Coste, a vineyard and winery just north of Aix-en-Provence, packed with incredible works of art and architecture.
The property was bought by the Irish real-estate developer Paddy McKillen in 2001, and now houses Frank Gehry's 2008 Serpentine pavilion, as well as structures by such architects as Jean Nouvel, Tadao Ando and Sou Fujimoto, as well as artworks by Alexander Calder, Andy Goldsworthy, Richard Serra and Louise Bourgeois.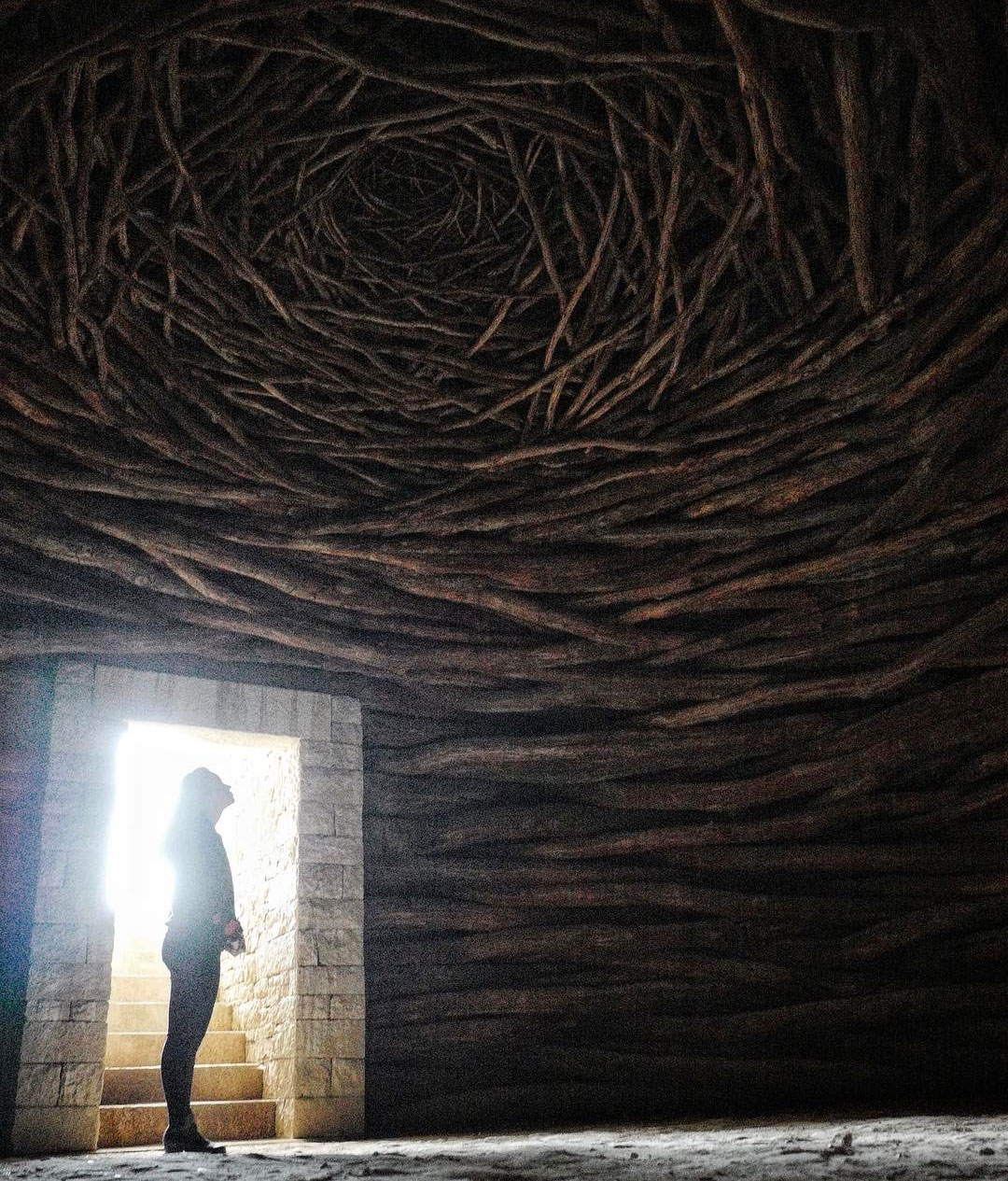 Bourgeois' 2003 Crouching Spider sculpture (top picture) is just one of a series of huge arachnid sculptures the artist produced towards the end of her life; a similar work from 1997 sold at Christie's in New York in 2015 for a record $28,165,000.
JR visited the château with Bono's daughter Jordan Hewson, and even took the opportunity to sign a few copies of his book, JR Can Art Change the World?, for the château's bookshop.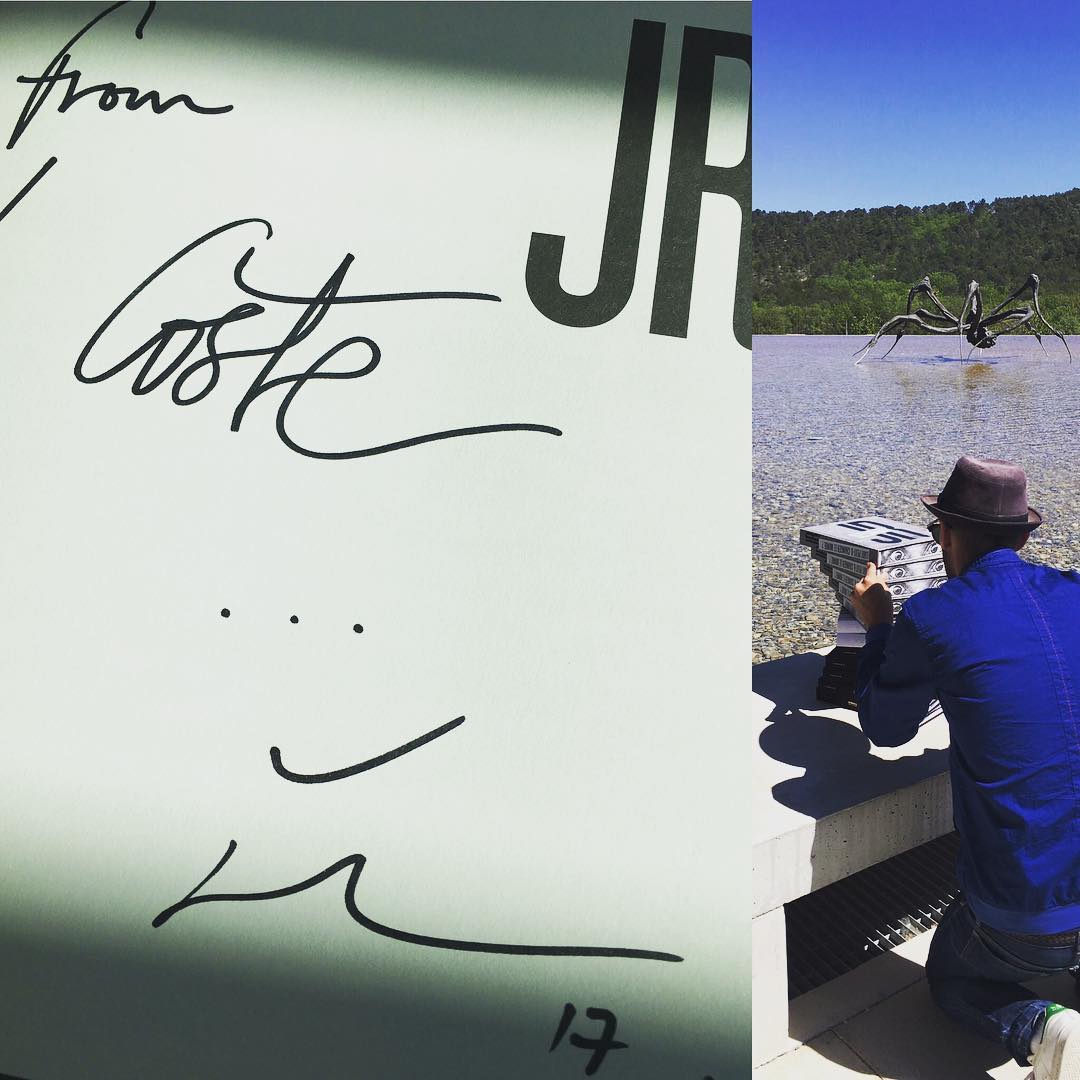 Can't make it to southern France? Then you can buy a copy of his book right here. For more on Louise Bourgeois, take a look at this book; and for more art-related imagery, subscribe to our Instagram account, Phaidon Snaps.