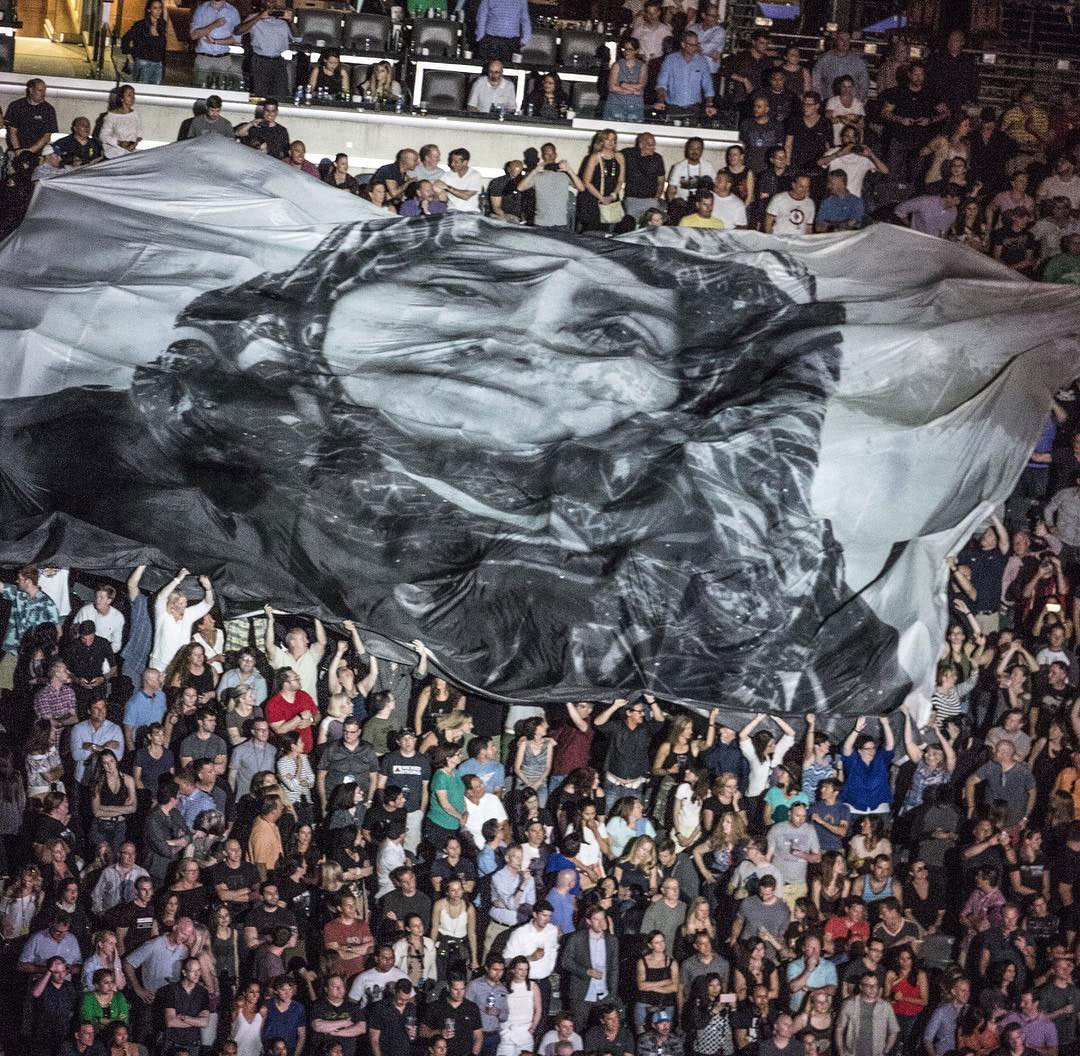 U2 screen JR's new Syrian refugee film
The band have worked JR's latest video piece into their current 30th anniversary Joshua Tree world tour
U2's 1987 album, The Joshua Tree, is an overtly political record, with songs that deal directly with the Troubles in Northern Ireland, the Nicaraguan revolution, the Salvador civil war, and the UK Miners' Strike.
The band are currently on a 30th anniversary tour, and while those initial issues no longer make the headlines, the band have continued to combine their music with pertinent political messages and align themselves with good causes.
Fans attending their recent North American shows will have seen a short film shot by the French artist, activist and Phaidon author JR, depicting the life and hopes of Omaima, a 15-year-old Syrian refugee.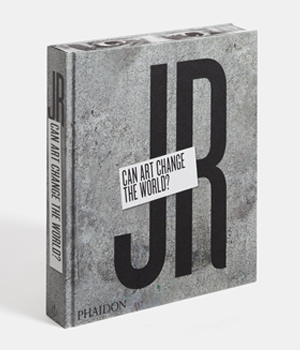 JR met Omaima at a refugee camp on the Syrian border last month, and, as he explains on Instagram, "I passed her story to U2 so that every night she can share her thoughts on stage via a short film to more than 70,000 people."
The footage accompanies the band's song Miss Sarajevo, (originally recorded with Brian Eno and Pavarotti under the name Passengers). At recent shows U2 have also draped a huge print of the girl over their crowd, urging the audience to "hold her up". We're pleased to report that none have failed in the undertaking so far.
For more on JR's life and work order a copy of JR: Can Art Change the World?