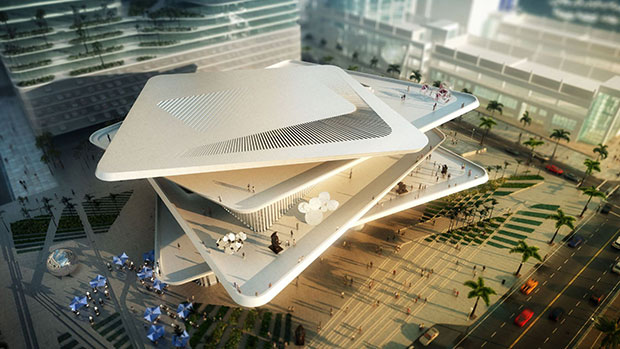 Gary Nader's Latin American Art Museum unveiled
FR-EE's irregularly stacked floor plates will each accommodate around 25 of the collector's sculptures
A key player in Miami's art scene is building a grand home for his collection of Latin American art. Gary Nader, a major collector of Latin American art (you can learn more about that here) and owner of a local gallery, has revealed designs for his Latin American Art Museum (LAAM). Miami is the second biggest city in the US with a Spanish-speaking majority, and the city is nick-named the capital of Latin America.
Created by Mexican architecture firm FR-EE (Fernando Romero Enterprise), the museum at Miami Beach will comprise four floor plates stacked irregularly on top of each other. The effect will create a number of terraces, some of which will accommodate around 25 sculptures.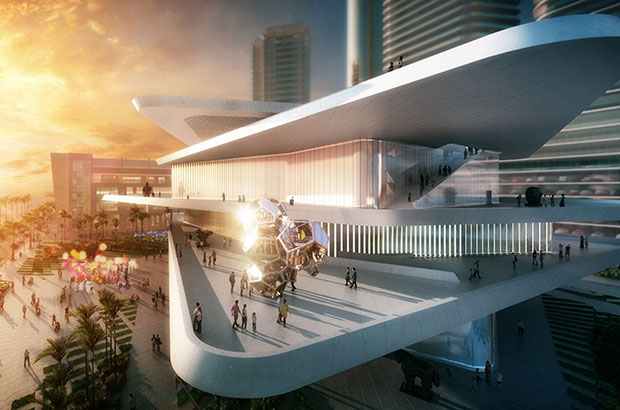 FR-EE's principal architect Fernando Romero, who is best known for his metallic, lopsided cylindrical design of the Soumaya Museum in Mexico City, says: "The building has been inspired by the different sections of the urban composite of Miami, whose outline give shape to each of the four levels."
Inside, modern and contemporary artists on display will include Diego Rivera, Fernando Botero, Wifredo Lam, Guillermo Kutica, Roberto Matta and Rufino Tamayo. There will be a restaurant on the upper floor.
"We're not building a museum, then a collection," Nader points out. "We're building a museum around a collection that already exists."
The 90,000-square-foot museum has a price tag of $50m. It will be partly funded by a $300m residential tower, to be located on the same property. Residents of the 300 apartments, which will go on sale for between $2m and $20m, will go through the museum to access their floors. LAAM is scheduled for a quick turn-around, with an opening date set for 2016. You can check out more eye catching FR-EE project in the Phaidon online Atlas. And if you're doing some last minute Christmas shopping you can also browse our extensive range of architecture books here.