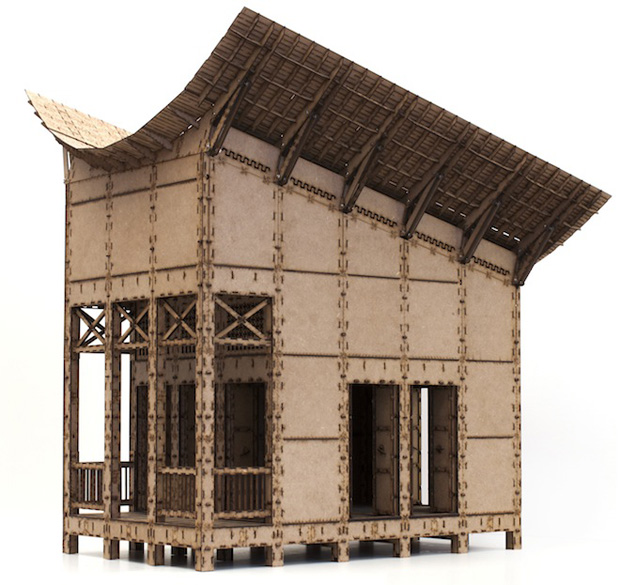 A flat-pack solution to disaster relief
Pieter Stoutjesdijk's ECOnnect venture hopes to plug housing crisis with interlocking chipboard
Lots of big-name architects, from Shigeru Ban to John Pawson, have used their skill and prominence to aid disaster relief. Plenty of lesser-known practitioners have pushed themselves to make cheap, easy-to-construct, and sturdy dwellings that can alleviate sudden housing shortages in remote stricken regions.
But we're particularly taken with Dutchman Pieter Stoutjesdijk's smart-looking solution which takes the form on to a whole new level of design.
Stoutjesdijk was inspired to design an emergency shelter following the Haiti earthquake three years ago. He's now co-founded the sustainable housing venture, ECOnnect, to solve the planet's problems through social media.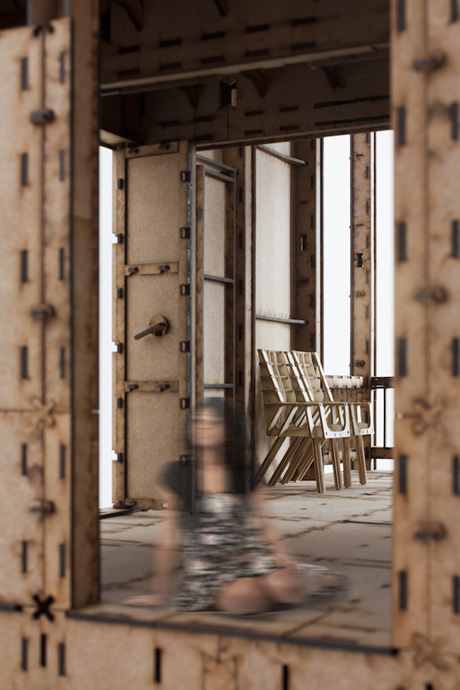 "By opening up design to collaboration in a structured way, we can arm ourselves with the greatest knowledge and creativity available, required to take up the enormous challenges we currently face," says Stoutjesdijk.
Rather like a 3D jigsaw puzzle, Stoutjesdijk's digitally fabricated building is made up of interlocking pieces of reused wood, and can be put together in five hours. The pieces have a waterproof nano-coating, and fit securely in three directions, creating a stable structure.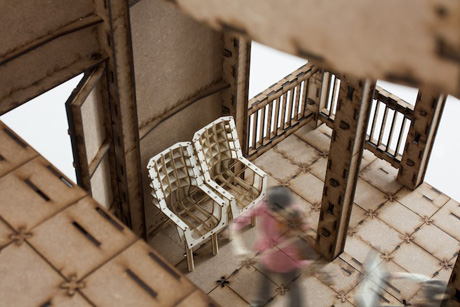 The parabolic roof boasts a number of useful features: it has a double layer to help ventilate inhabitants, it acts as a solar panel, and it catches and purifies rainwater. At $10,000 each, they would be beyond the pocket of poor communities and the NGOs that serve them. So perhaps Stoutjesdijk is hoping for a philanthropist to step in. With his technology-focused call to arms, his scheme could well catch the eye of Silicon Valley entrepreneurs.
Find out more about the project here. For greater insight into how our industrial processes, from architecture to agriculture, might change over the next few years, take a look at The World We Made, a speculative account of the earth in 2050. Buy it from the people Buy it from the people who made it here.
{media1}