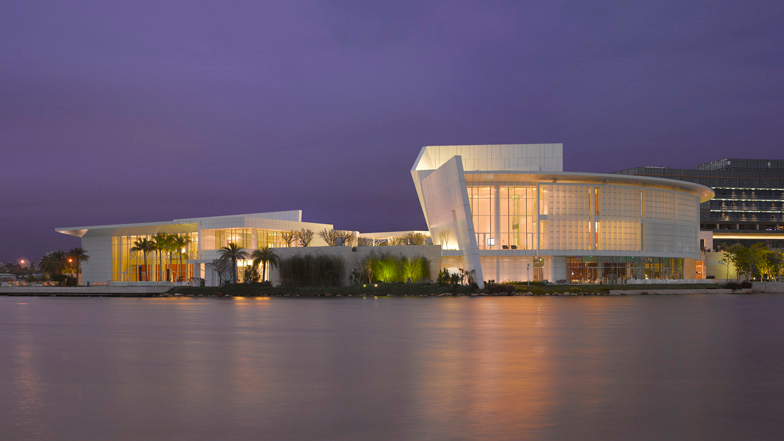 Richard Meier - first ever building in China
The Corian-clad OCT Clubhouse in Shenhzen, China is open for business. How can we become a member?
You probably know us well enough by now to know that we leap on any new building by Richard Meier. This one has just been completed in Shenzhen China, surprisingly the practice's first build in the country. It's a Corian-clad club for private members in what is one of the largest development zones in the country.
"We're very pleased to complete our first project in China and are honoured to be part of the architecture that is being developed in Shenzhen," Meier says. "The OCT Clubhouse reflects a unique design while the architectural massing, the subtle folds and the modulated proportions are evocative of the firm's guiding principles."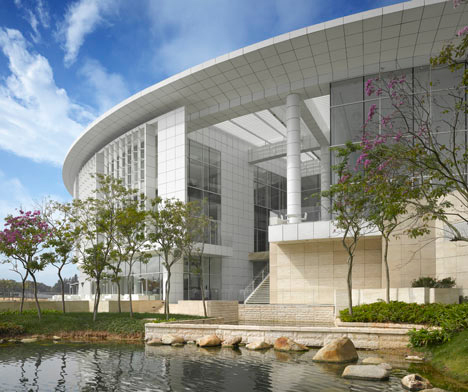 Sited on a prominent island in the middle of the OCT harbour lake, the clubhouse will provide guests and members with a restaurant, private dining suites, a multi-purpose area, as well as recreational facilities, a fitness centre and a small exhibition gallery.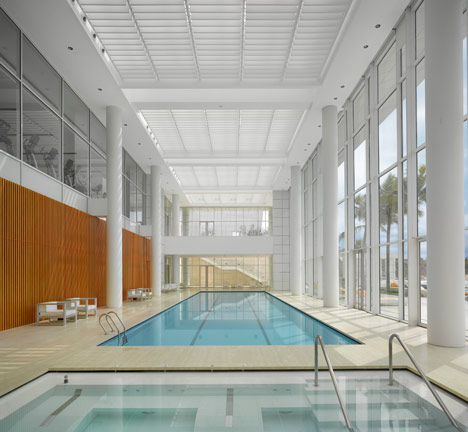 The geometry of the Clubhouse follows a precise focal point from which "layers" of distinct spaces radiate and terminate in a sweeping curve best viewed from the Cultural and Entertainment Centre across the water. At the south end of the island, linked to the Clubhouse by an outdoor pathway and garden, is the structure that houses the Indoor Pool and Fitness Centre. According to Meier, "The simple geometry of the Fitness Centre contrasts with the adjacent Clubhouse in scale and form, providing a balance with the extroverted outline of the Clubhouse and stimulating the dialogue between the two structures."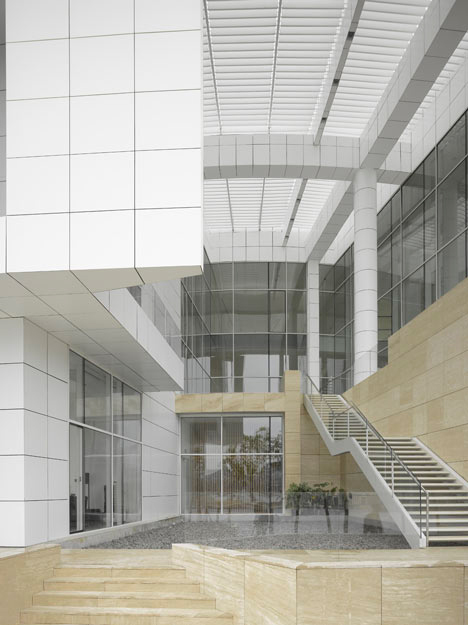 The firm's guiding principles of metal panel and mastery of natural light define the building. The shift of natural light throughout the day animates the interior of the clubhouse revealing different spaces and the crisp surfaces of the Clubhouse. Take a look at our other Richard Meier content.