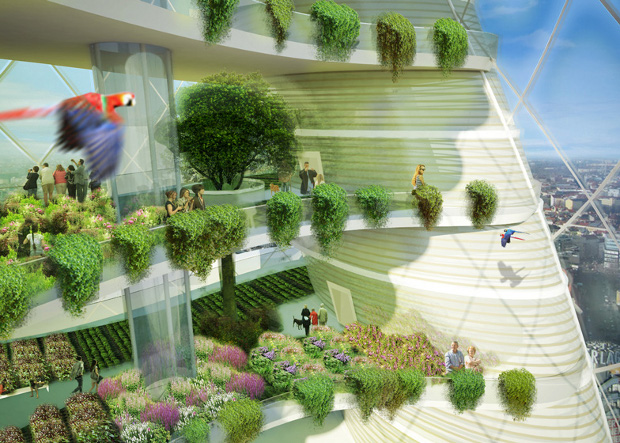 Will this vertical garden take root in Berlin?
Agnieszka Preibisz and Peter Sandhaus believe their Green8 scheme could transform the city's Alexanderplatz
Berlin's Alexanderplatz is a well-known public square in the centre of the German capital. Getting the real estate, capital and planning consent for an ordinary 45,000 metre-square tower block would be difficult. So its unclear just how seriously we should take Agnieszka Preibisz and Peter Sandhaus' proposal, Green8.
This speculative design for Alexanderplatz is a figure-of-eight mixed-use block which doubles as a "vertical garden city", and is desgined to be inhabited by a residents cooperative.
Crops would be grown and harvested in its central atrium, which would be enveloped in a transparent membrane rather than glass. Green8 will also house a kindergarten, sports studios and a care centre for older residents.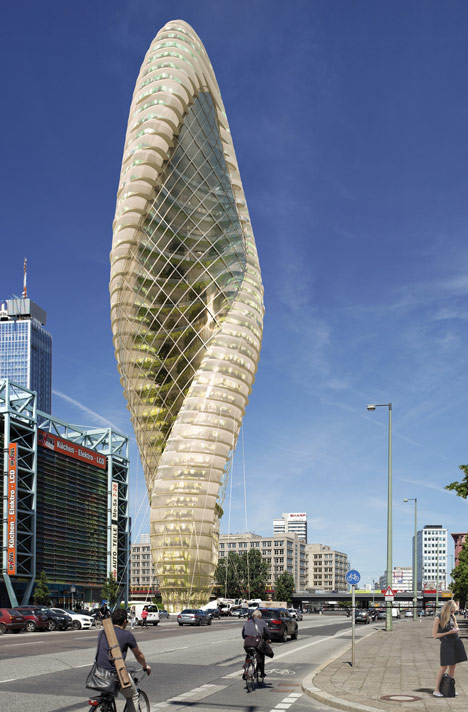 "Each family and apartment has their own garden at the door step, while enjoying the breath-taking view of the city," Preibisz explains. The pair see their tower as a way to cut food miles while promoting a community atmosphere between neighbours, who will meet in a network of high-rise gardens.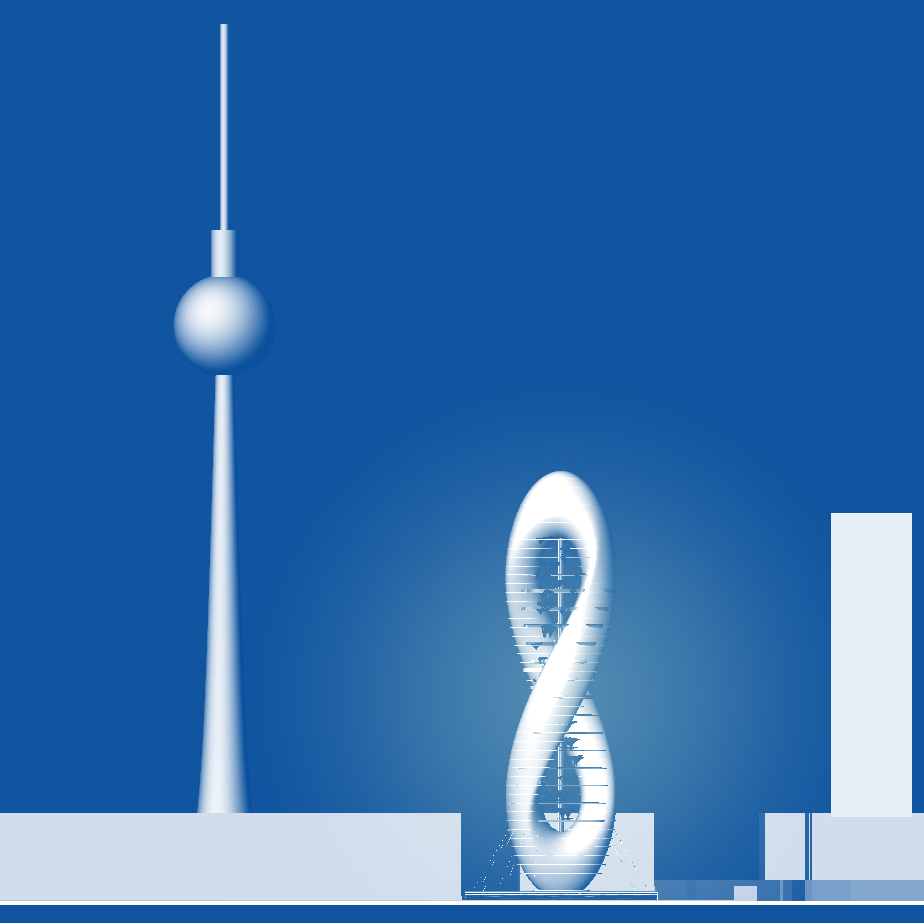 While the pair hunt for a suitable residents' cooperative, Preibisz and Sandhaus are also in talks with engineers about the tower's feasibility, since it has fairly dainty foundations. Seems like a good place to start. Find out more about the project here. For greater insight into how we might be producing more food in our cities, take a look at our speculative environmental book, The World We Made. And for more on ambitious building around the world download our Architecture Travel Guide. Buy them all from the people who made them, here.