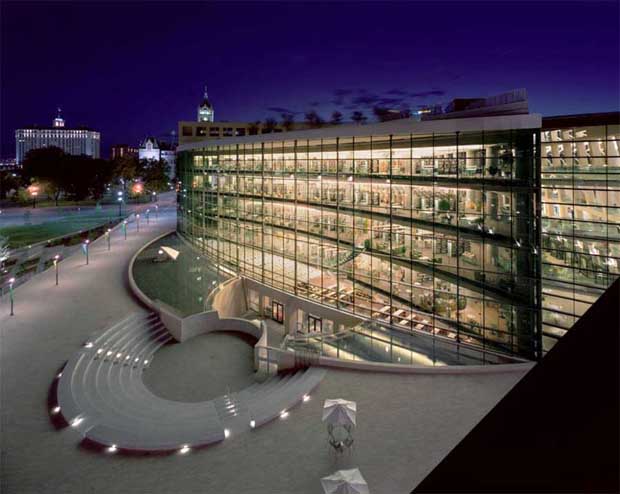 Melbourne University commissions Moshe Safdie
The Israeli-born, US-based architecture star will design Monash University's new Zelman Cowen music school
Melbourne's Monash University has commissioned the world-renowned, Israeli-born architect Moshe Safdie to design its new building for the university's Sir Zelman Cowen School of Music. Aside from the usual teaching and practice spaces, the new building will house a concert hall, jazz club and recording studio. Work is due to start in 2014.
Though he's worked on plenty of learned institutions before (see his 2003 Salt Lake City library, above), this will be the first Safdie building in the Southern Hemisphere, and, even prior to any drafts being made public, the proposed school is already controversial.
Crikey.com.au's Alan Davies has questioned whether a publicly funded university should skip the usual tendering processes, and commission an overseas architect directly. Others, such as former Architecture Australia editor Justine Clark, see Safdie's willingness to work in Melbourne as testament to the country's economic vibrancy and progressive attitude towards building design.
"Australian university projects must be very appealing to international architects in a way that they might not have been previously because things are still happening here," Ms Clark told the Sydney Morning Herald. To find out more about Safdie's influences, take a look at our Louis I Kahn monograph; Safdie began his career as Kahn's apprentice.