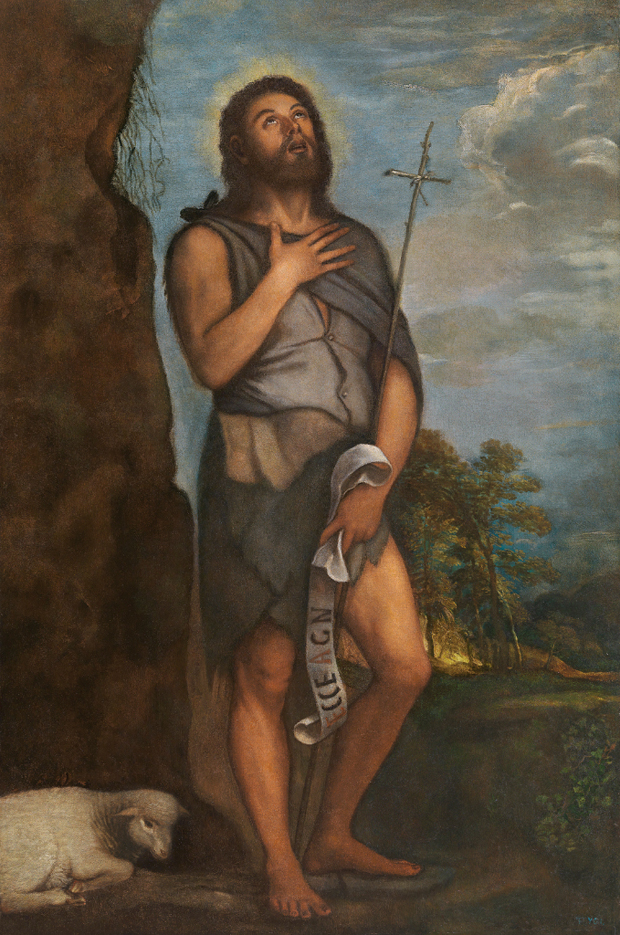 'New' Titian St John the Baptist confirmed by Prado
Third St John the Baptist painting is confirmed by Museo del Prado as created by the hand of the master
There's a great story on The Art Newspaper site this morning concerning the discovery of a Titian. The site reports that curators at the Museo del Prado in Madrid have confirmed that a third version of St. John the Baptist, discovered in a Spanish church, was definitely painted by the master.
The painting had apparently been on loan to a church in Almería in southern Spain from 1886 until 2007 and was originally thought to have been a copy. It has been undergoing analysis for the last five years. Two other versions of the saint by Titian are in the Gallerie dell'Accademia in Venice, (around 1530 to 1532), and the monastery of El Escorial, north-west of Madrid (around 1565 to 1570).
According to the Art Newspaper's report, the newly attributed painting dates from around 1555. It's undergone extensive restoration and is due to go on display in the Prado's Jerónimos Building alongside the two other versions (until February 10, 2013). For the full story head over to The Art Newspaper. It's a fascinating read.
If you're interested in going further, there's a lovely book on this outstanding renaissance painter in the Phaidon store. Written by Titian scholar, curator and expert Professor Peter Humfrey it places Titian's career and work into the social and historical context of sixteenth-century Italy and explores his approach to a number of themes - including mythological, religious, allegorical and portrait subjects – as well as examining the key role of Titian's illustrious patrons. It's wrapped in a richly-coloured red silk cover and, if we say it ourselves, would make an absolutely cracking Christmas gift.