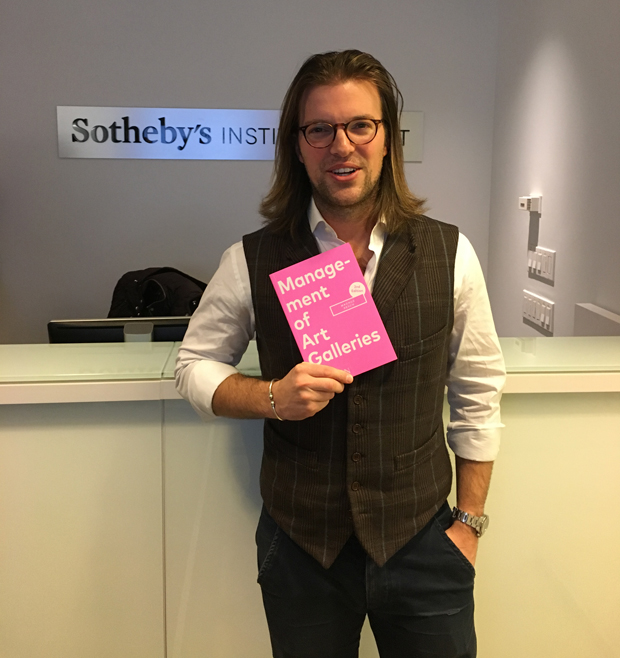 How to get ahead in the art world by Magnus Resch
Serial entrepreneur's new publication offers the most wide-ranging report on today's art galleries
The opaque world of commercial art galleries got a little bit clearer last week, at the Sotheby's Institute of Art in New York, thanks to one of our hot young prospects.
The Phaidon author and art-world entrepreneur Magnus Resch was joined by the veteran gallerists Richard F. Taittinger, Stefania Bortolami and James Fuentes at Sotheby's to launch his Global Art Gallery Report.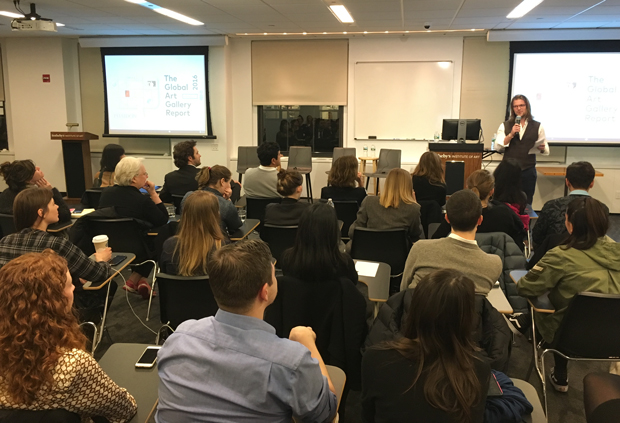 The Global Art Gallery Report is the first and most wide-ranging report on today's worldwide commercial art galleries. It draws on the largest survey ever done on art galleries, with data from 8,000 gallery owners in the US, UK and Germany. The report answers questions such as: how many art galleries exist worldwide? How much revenue do they make? How much profit do they generate? How many annual exhibitions do they organize? How many employees work in art galleries? What are the most profitable sectors?
Magnus also asked the young audience how many of them wanted to work at a gallery and several raised their hands. However, he told them that when the numbers are analyzed, galleries actually represent a very small part of the art world's earnings. Art fairs are fast growing, make good money, and are a more likely place to get hired.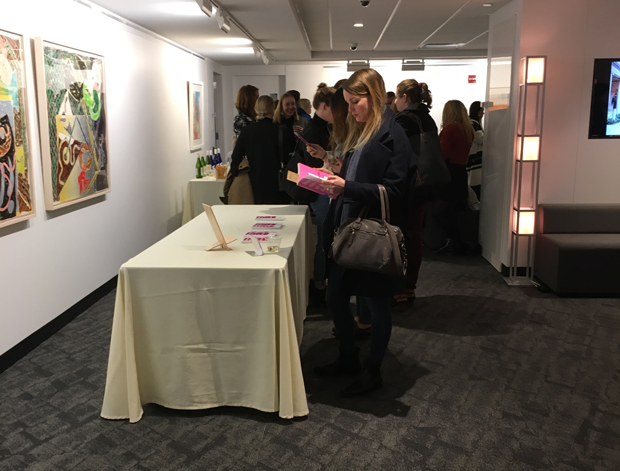 Magnus also pointed out that being in the gallery world means also being in the real estate world, since rent can represent as much of — or sometimes more than — half of all operating costs. Being strategic about where and when you rent your gallery space is crucial, he told the audience.
Missed the talk? Then find out more about how you can get the report, and also get a copy of Resch's Management of Art Galleries here.