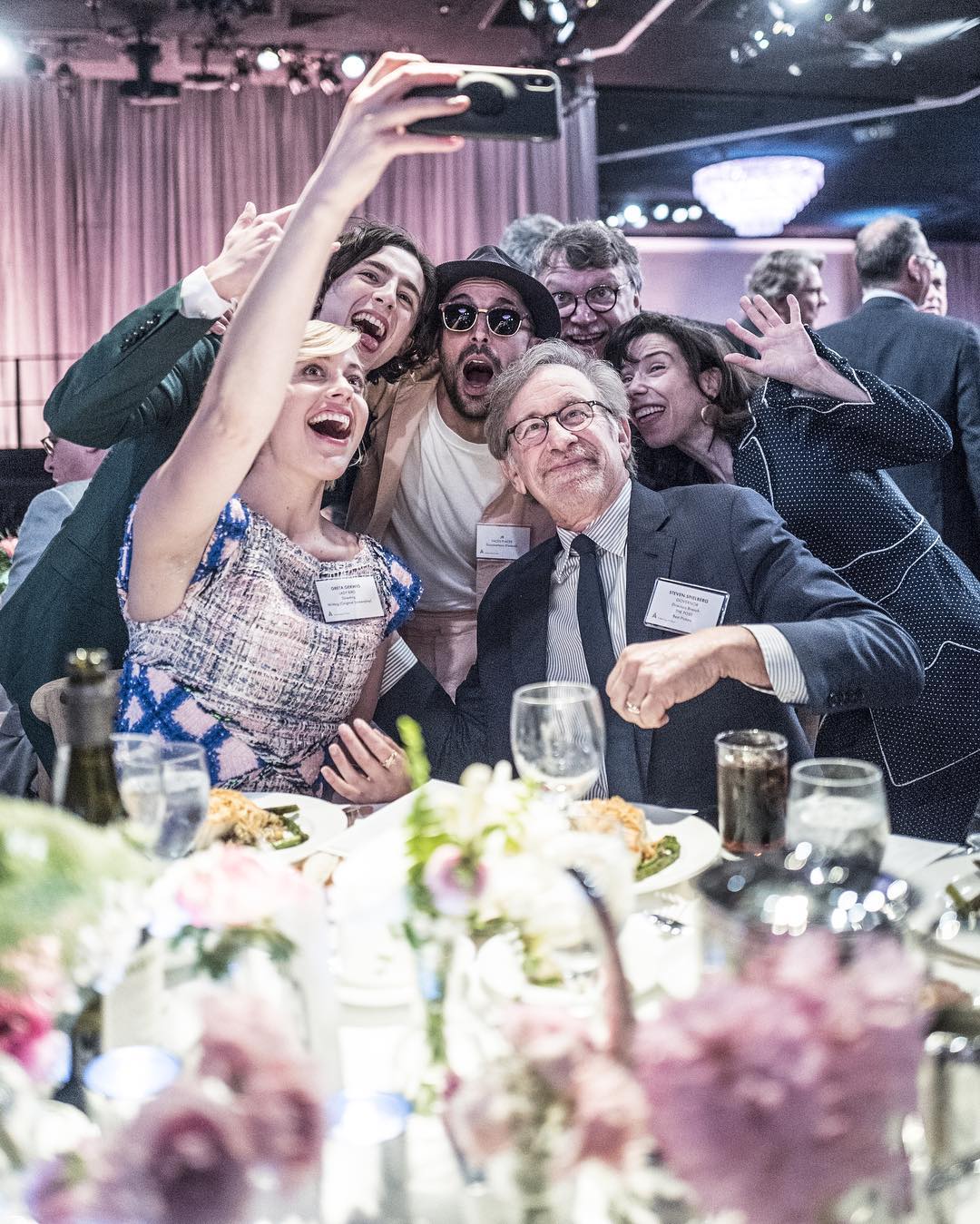 JR lunches with Spielberg and his fellow Oscars nominees
But Agnès Varda couldn't make it so JR brought a cut-out of her to the Oscar Nominees lunch yesterday!
Artist, activist and Phaidon author JR attended the Oscar Nominees lunch yesterday (Monday) at the Beverly Hills Hilton in Los Angeles. This annual event – referred to rather grandly as a 'luncheon' rather than a lunch – draws in almost all of the Academy Award nominees, and consists of a light meal and a group portrait.
We say almost all nominees, as JR's co-director, the 89-year-old Belgian-born director Agnès Varda with whom he made his Oscar-nominated documentary, Visages Villages (Faces Places),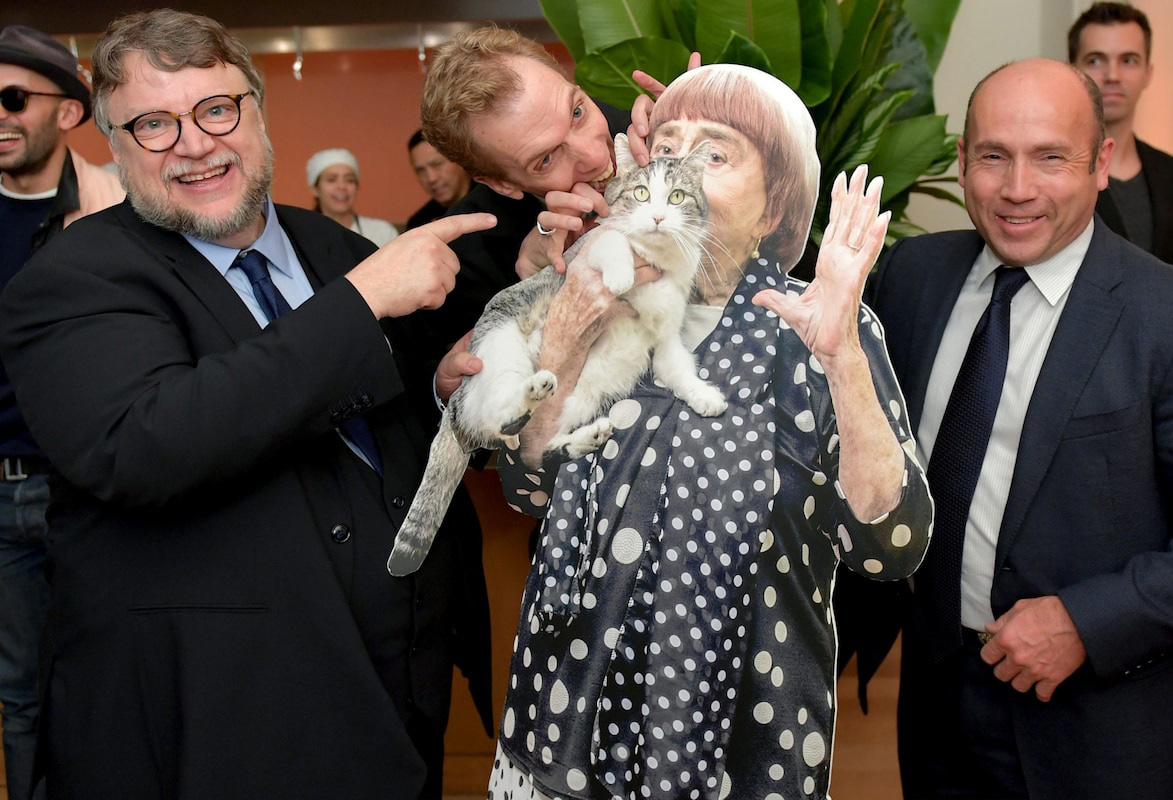 Varda was attending an event in France, and said she was too tired to travel to the lunch, so she sent a collection of cardboard cut-outs with JR instead. JR even booked the seat beside him for these stand-ins on his flight down from San Francisco, where he's currently installing a series of street artworks.
Though the Academy organises the event, no awards are given at the luncheon, which makes for a more informal, collegiate atmosphere. Nominees are free to mingle, and JR's studio director Marc Azoulay took the opportunity to shoot this more intimate portrait of his pal beside directors Greta Gerwig, Steven Spielberg, and Guillermo del Toro, and actors Sally Hawkins and Timothée Chalamet.
For the formal group photograph, JR held his Varda cut out up high, placing his fellow director, in image if not in person, in the same line-up as Gerwig, Spielberg, Meryl Streep, and co. For more on this extraordinary artist's varied life and work order a copy of our book, JR: Can Art Change The World? here.