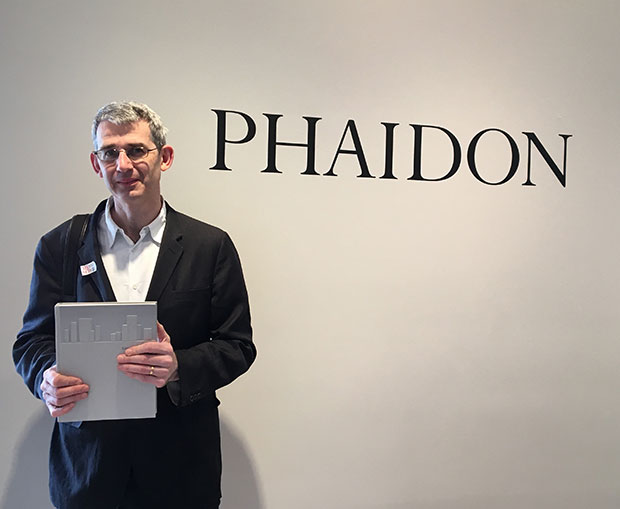 Look who visited Phaidon X The Met Bookstore!
Edmund de Waal was browsing the books (including his own signed edition) when we bumped into him this week
Our new book store (Phaidon x The Met Bookstore) at the recently re-opened Met has been a runaway success, attracting huge numbers of happy shoppers since opening for business last week. But even we were surprised when our director of business development Amy Hordes told us she'd bumped into the best selling author and Gagosian artist Edmund de Waal earlier this week. Seems you meet the best kinds of people in Phaidon book stores!
Edmund happily posed for Amy's picture above, holding a copy of his latest book, and even showed us a photo he'd taken of Ai Weiwei flicking through the pages of The Pot Book - our first book with Edmund.
Phaidon x The Met Bookstore is on the fifth floor of the landmark Marcel Breuer building at 945 Madison Avenue in Manhattan, the new home to The Met's Modern and Contemporary art programming. The retail space combines a collection of Phaidon's signature titles with The Met's award-winning publications, as well as a selection of The Met's new logo products.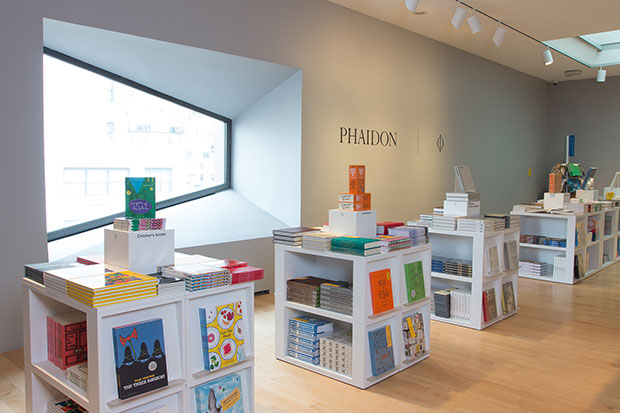 The continually updating selection of 300 books includes our art, architecture, design, photography, fashion, travel, and food titles as well as children's books. The shop also offers an array of limited and autographed editions by Edmund de Waal, Stephen Shore and Enrique Olvera among others.
In upcoming months, the store will also offer signed copies of new monographs from Peter Marino, Sarah Sze, and Annabelle Selldorf, as well as an exclusive Met/Phaidon edition of Phaidon's Breuer monograph. There are some beautiful Met/ Artspace print editions too, which we will be telling you more about next week.