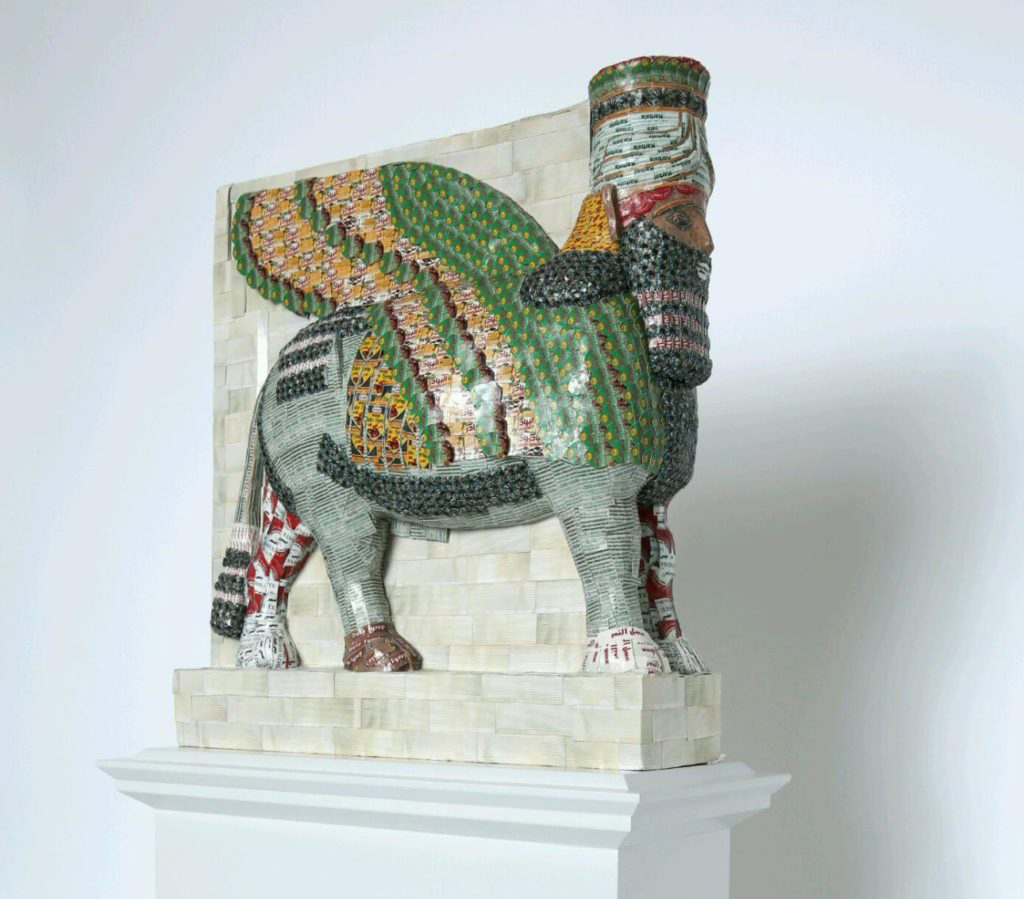 A Phaidon guide to the Fourth Plinth winner
What to say about the Michael Rakowitz sculpture that's coming to Trafalgar Square soon
Who would have guessed an ancient Iraqi winged deity, recreated by a Chicago artist, would end up gracing London's Fourth Plinth next year? Well, perhaps readers of our book Vitamin 3-D. This survey of contemporary sculpture actually details US artist Michael Rakowitz's series, The Invisible Enemy Should Not Exist, which includes this new work.
As Trinie Dalton explains in the book, when looking at Rakowitz's work, "one is struck by how integral the history that informs each object is to the ongoing narratives that his objects inspire."
The artist has worked on projects that "tie his Iraqi-Jewish heritage to a deep scepticism about the American war in Iraq," Dalton writes.
In 2006, the artist recreated his maternal grandfather's Baghdad grocery store in a Brooklyn shop, selling Iraqi foods and offering free shipping to local Iraqi expatriates wanting to mail items to their homeland.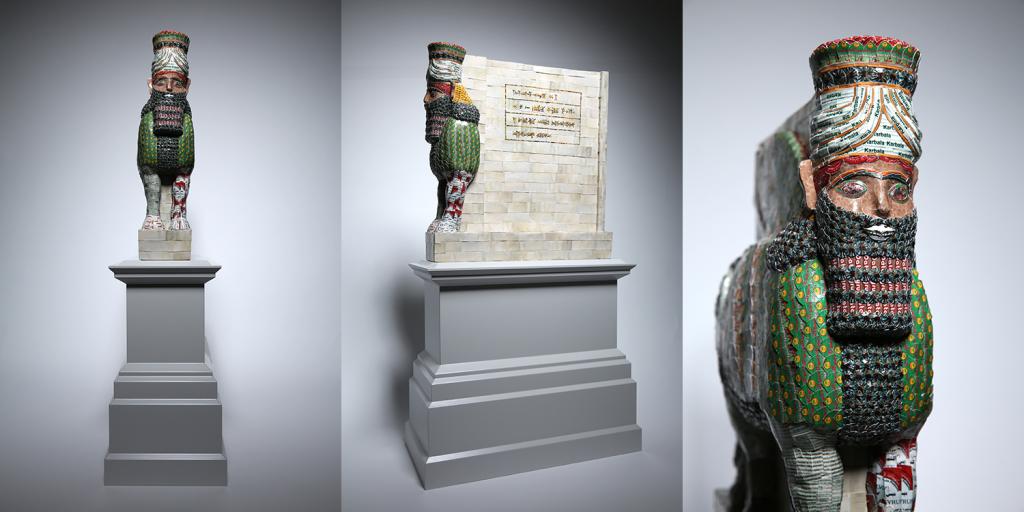 The following year he began series The Invisible Enemy Should Not Exist, "a project designed to interrogate the disappearance of artefacts stolen from the National Museum of Iraq, Baghdad, following the US invasion in 2003," Dalton writes. "Reconstructing looted items out of food labels, cardboard and newspapers, he presented the intricately detailed sculptures on museum-like display tables alongside labels listing provenance details and quotes from people commenting on the looting and recovery of these objects, as well as graphite drawings that imagined the circumstances surrounding the plundered goods."
Rakowitz's Fourth Plinth proposal updates this project, while retaining the name. The Invisible Enemy Should Not Exist (2018) will see him recreate Lamassu, a winged bull that stood at the entrance to Nergal Gate of Nineveh near Mosul from c 700 B.C., until it was destroyed by ISIS along with other artefacts in the Mosul Museum. The Lamassu will be made of empty Iraqi date syrup cans, representative of a once-renowned industry decimated by the Iraq Wars. These presumably will better stand up to the vagaries of a British Summer than the newspapers and food packaging he has used for some of his past projects.
For more on Michael Rakowitz and much else besides order a copy of Vitamin 3D here.