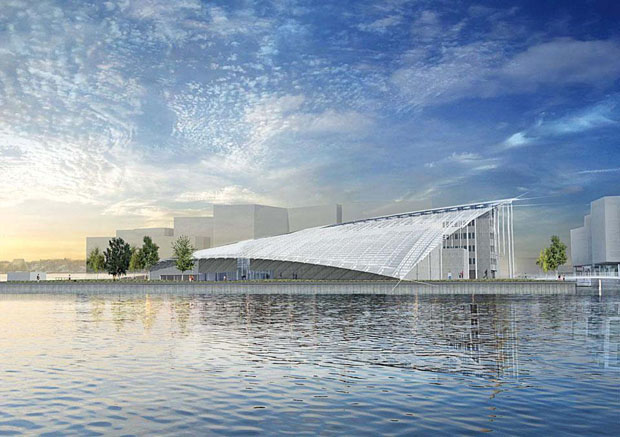 Renzo Piano's new art museum opens this month
Oslo's Astrup Fearnley Museet opens with show featuring work by Cindy Sherman, Jeff Koons and Damien Hirst
London's Shard may only have had its ribbon cut a few short months ago, yet Renzo Piano's practice is already preparing itself for another gala opening this year, as the Piano-designed contemporary art museum in the Tjuvholmen district of Oslo nears completion. The Astrup Fearnley Museet - a privately-run museum which specialises in contemporary art from The US, Norway and the rest of Europe - is preparing to re-house its works in the sparkling £70m waterside exhibition space.
The new premises are part of an ongoing effort to redevelop underused neighbourhoods in the Norwegian capital. Piano's complex, which also houses offices, features a gently sloping, sail-like roof, as well as plenty of aspen wood commonly used in sauna construction. in a recent interview Piano said he was "in love" with the timber, since it weathers so beautifully.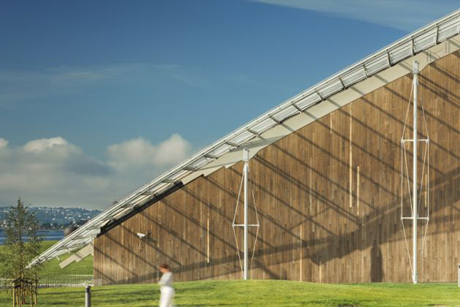 The grand opening takes place on September 27, when Piano will be joined by Norway's Queen Sonja as well as artists whose work features in the museum's permanent collection. It opens to the public two days later with an inaugural exhibition dedicated to the idea of appropriation and copying. Look out for works by Richard Prince, Cindy Sherman, Jeff Koons, Damien Hirst, Huang Young Ping, Félix González-Torres, Nate Lowman and Shilpa Gupta, under Piano's light new, fjord-side roof. Check out our Renzo Piano stories and books.