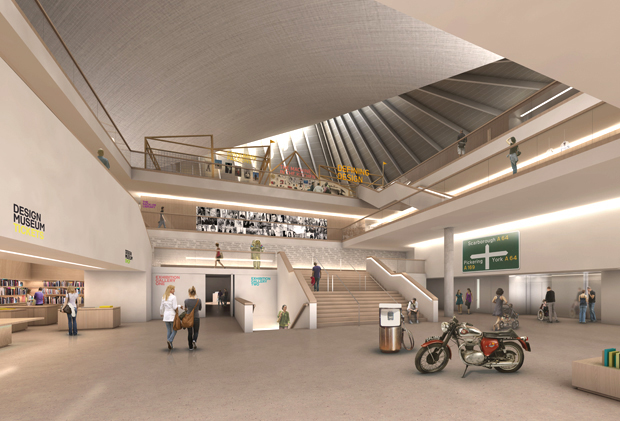 John Pawson unveils plans for Design Museum
Before and after images reveal a stunning transformation
The plans for the new Design Museum in London were unveiled this morning. The museum is to move from its current east London location to a new site at the Commonwealth Institute building in 2014.
The Sixties modernist masterpiece will be remodelled in a £80 million transformation that will treble the museum space and potentially double visitor numbers to 500,000 a year. The interior of the Grade 2 listed building, unoccupied for 12 years, will be designed by John Pawson. Its distinctive hyperbolic paraboloid roof will be retained.
"It's a true icon and example of post war modernism," Pawson told Phaidon. "For me it's about retuning the existing architecture so it still feels fresh. The palette we'll use is quite quiet and simple. (The work will) retain and enhance the extraordinary special qualities of the building."
Visitors entering the space will have in the architect's words an "exhilarating view of the whole building. The challenge was working inside the skin of an existing building," Pawson said.
Spread over five floors, the building boasts 10,000 sq metres of space. The roof itself is 16 metres above visitors' heads with the result that they will be able to look up almost as far up as they can look down.
A video address from Jonathan Ive was played at the unveiling of the plans (in the Odeon cinema opposite the site) in which the Apple designer said he owed a personal debt of thanks to the role the original Design Museum in Shad Thames played in his education "during countless visits. It is a uniquely inspiring place," he said.