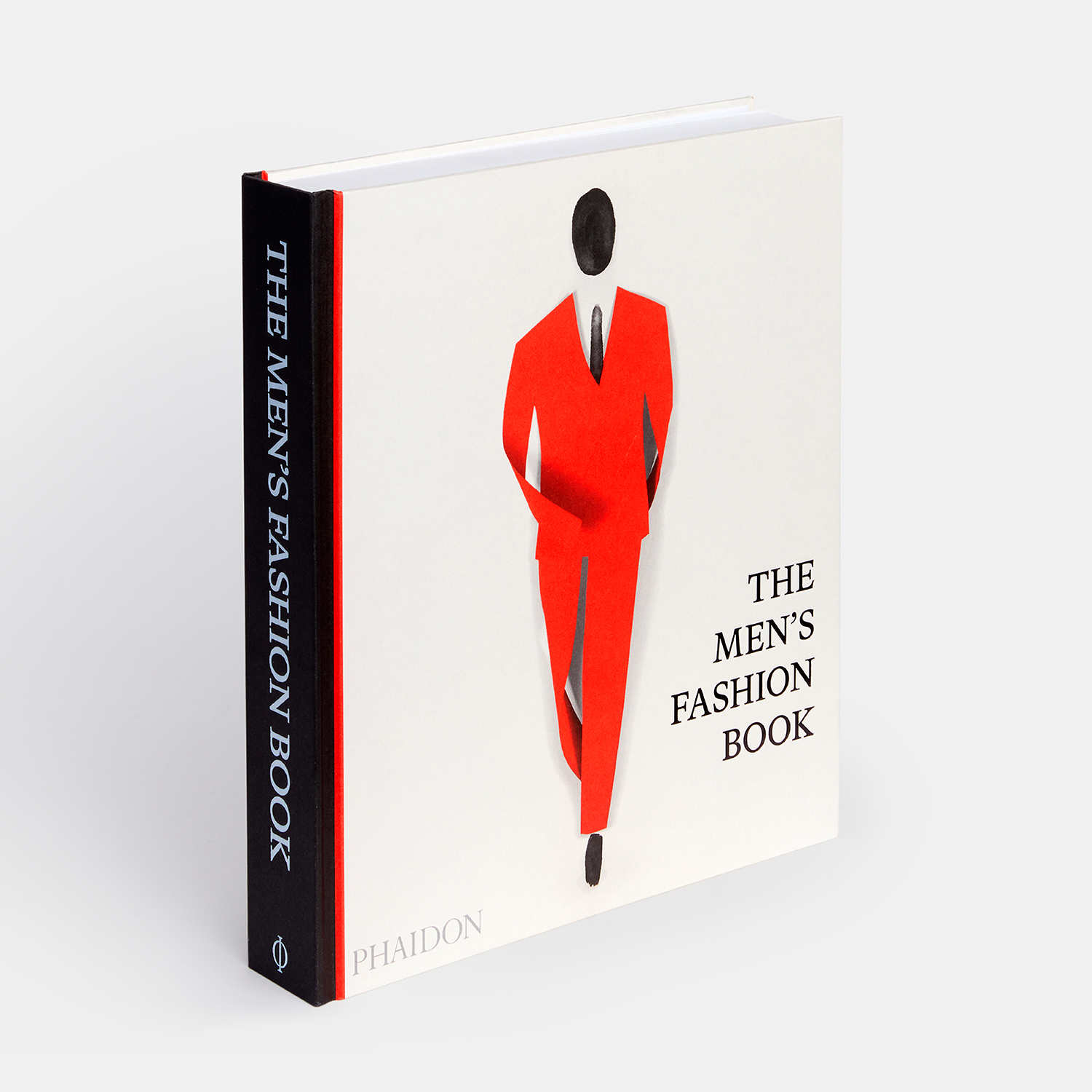 All you need to know about The Men's Fashion Book
Our comprehensive, whole cloth overview of the makings of male sartorial elegance covers both big names and under-celebrated innovators
There was a time when men didn't figure too highly in the world of fashion. "If one turned up in a photo shoot, we usually cropped his head off," Vogue's Grace Coddington is quoted as saying in the introduction to The Men's Fashion Book. "Women's fashion was about dreams and fantasy, men's fashion was to create this heightened ideal of the masculine, to make sure men never seemed femininized nor gay."
How times change. "In the 1960s, you saw some eccentricity and flamboyance with rock and roll, but then it retreated," Coddington goes on. "Now, there's a full revolution. Men are free to dress however they like, masculine, feminine, gender non-normative, conservative, eccentric, dandy, it's all good."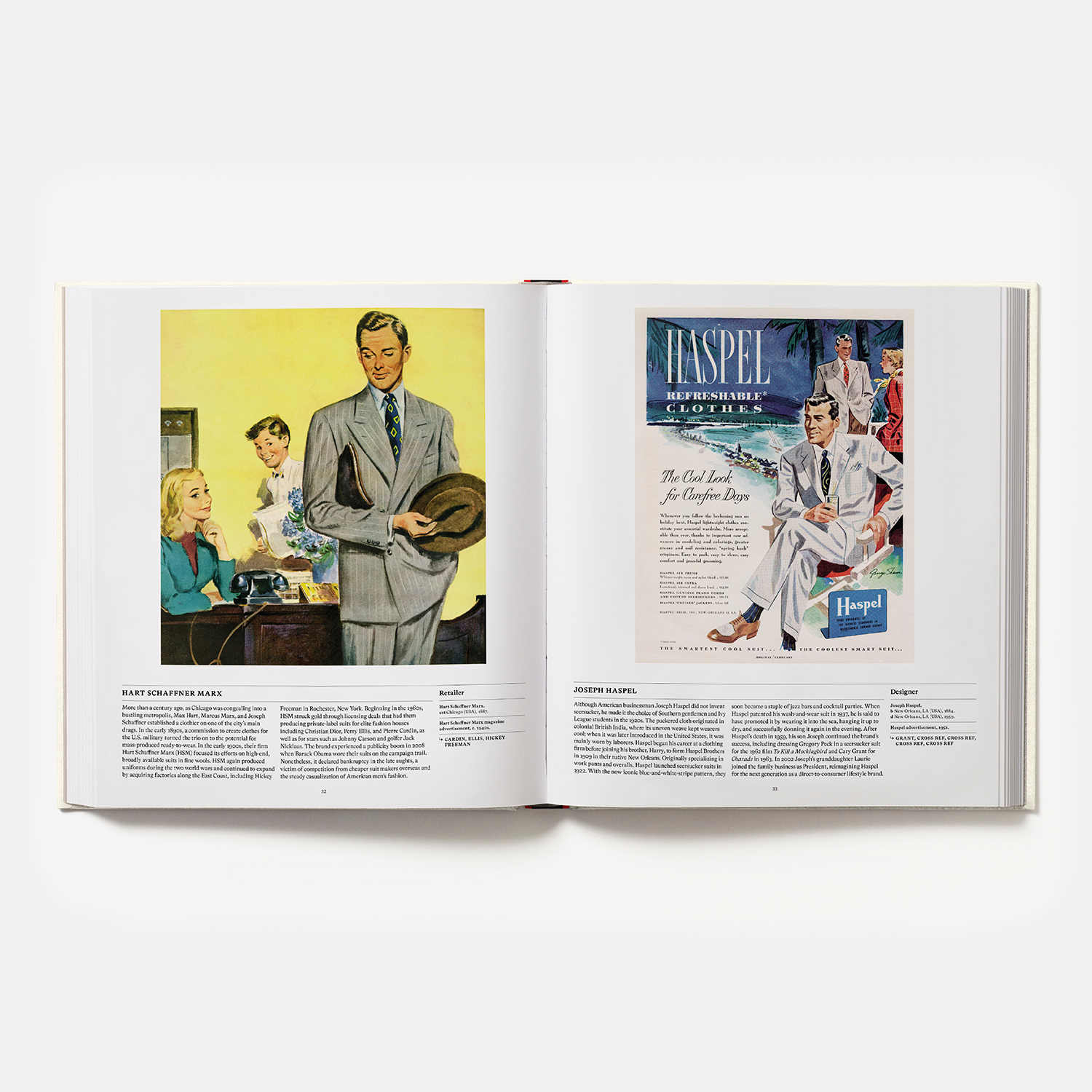 That old, macho stoicism, the new freedom and fluidity, and everything that lies in between is covered in The Men's Fashion Book, an unequalled, alphabetically ordered overview of male sartorial innovation.
While some books will run through the key brands and designers likely to be found in a well-dressed man's wardrobe, no other books offer an integrated, encyclopedic overview of men's fashion, taking in the, icons, retailers, tailors, editors, influencers, stylists, and photographers that have influenced male fashion.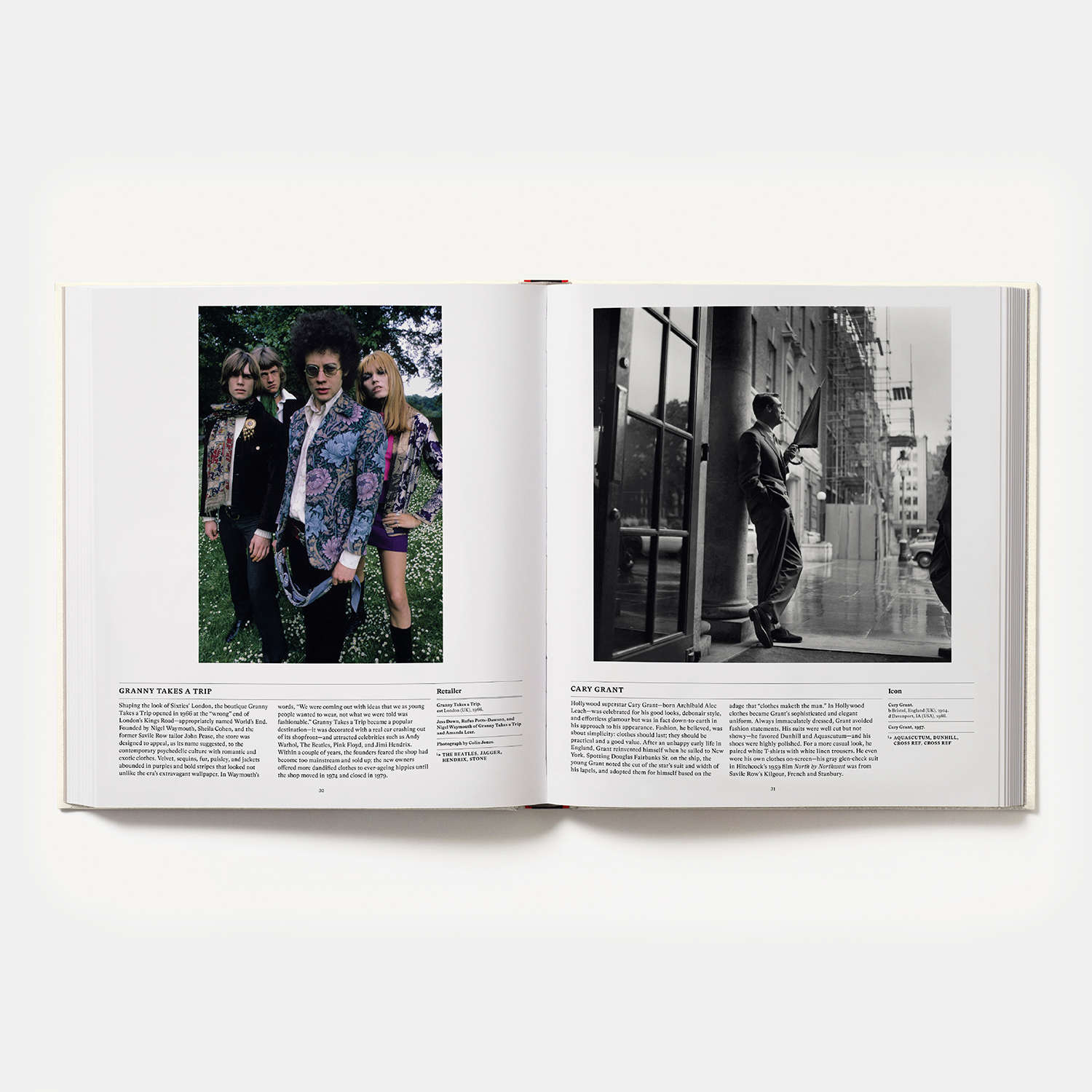 The book answers those behind the scenes questions, as co-author and men's fashion editor at the Wall Street Journal, Jacob Gallagher puts it: "Who made the shoes, the raincoats, the neckties, the swimming trunks, the hats, and even the underwear that make up the canon of men's fashion? When fashion insiders talk about men's fashion, who and what do they talk about?"
In addressing all that, Gallagher and co. cover off the big names, such as Ralph Lauren, Giorgio Armani and Brooks Brothers, with authoritative elan in its succinct text and image entries. However, the title's real strength lies in the way in which The Men's Fashion Book has looked beyond the obvious entries to put together a trove of profiles that account for the way men dress, right down to the finest detail.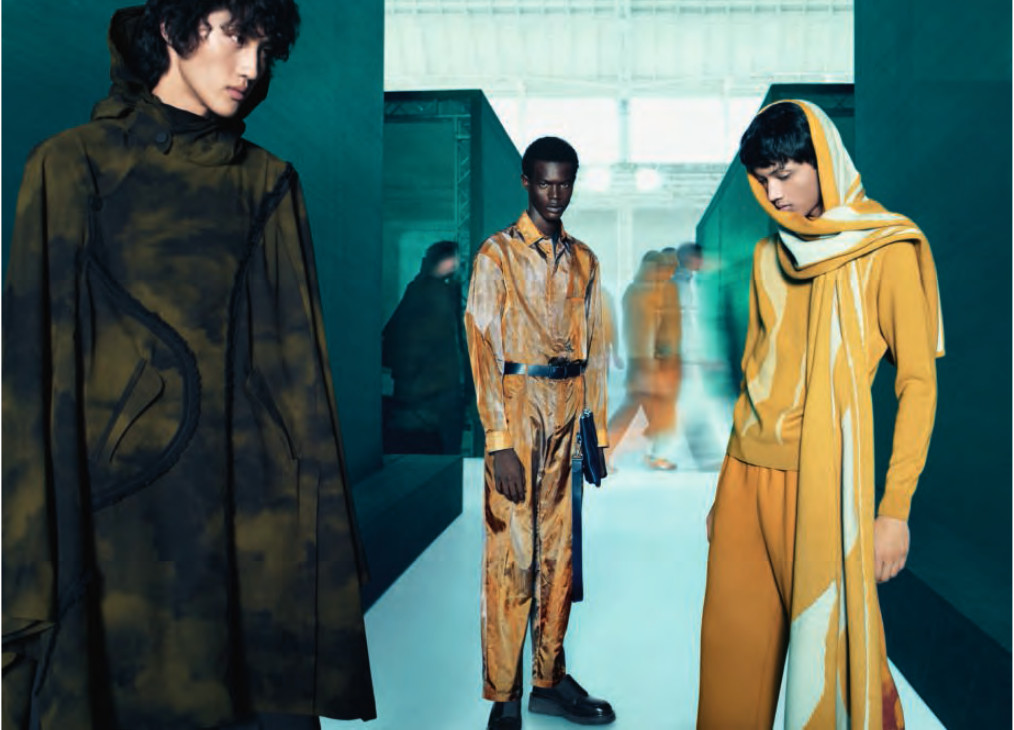 An entry on the New York designer Thom Browne lies next to a less-expected inclusion on James Brown, the Godfather of Soul; the writer and editor Tim Banks sits besides the stylist Judy Blame; the hugely influential Japanese designer Rei Kawakubo is set opposite the young Houston model and influencer, Wisdom Kaye.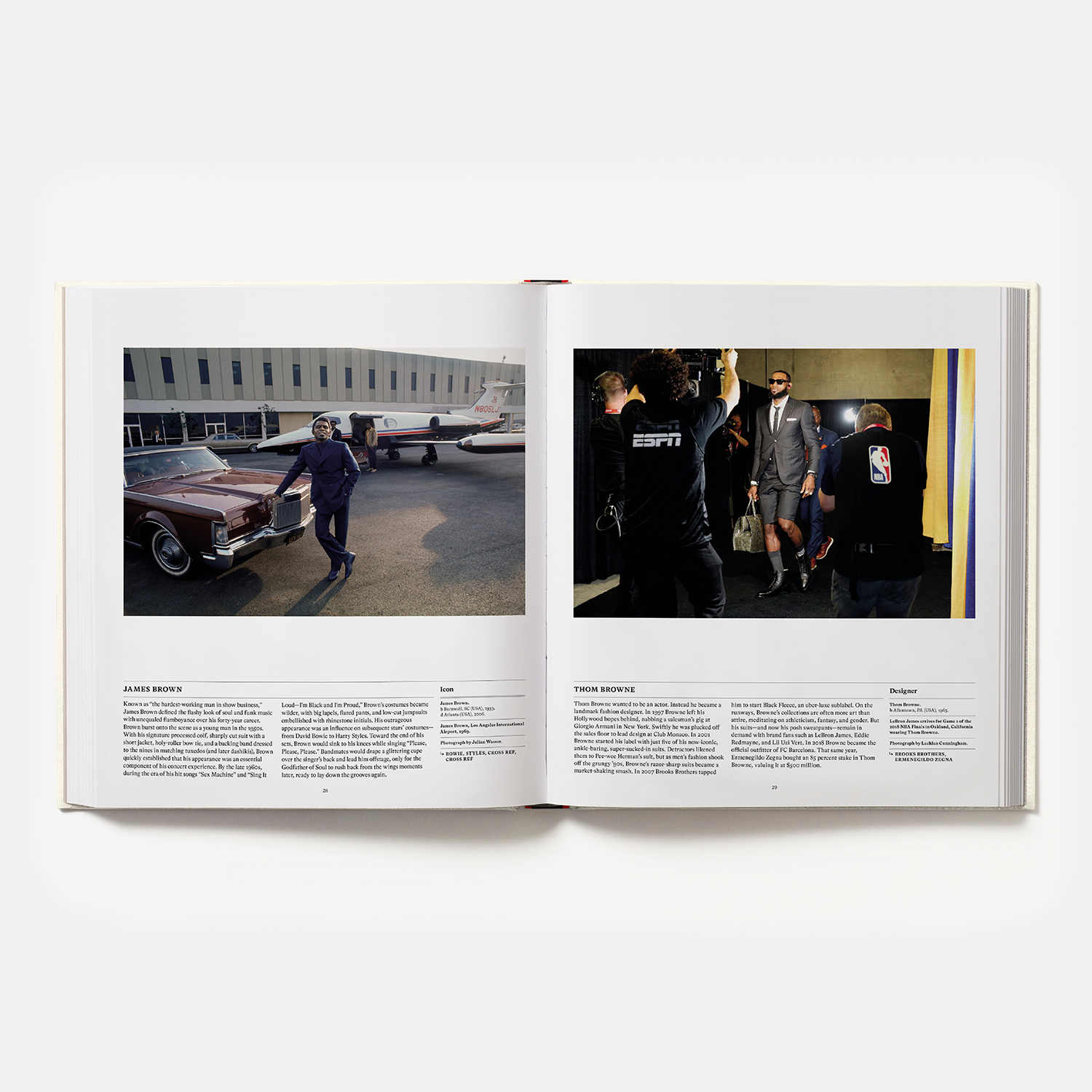 Get this book, and you'll know about the jacket that links bikers to James Bond, naval seamen and the Prince of Wales; the water polo captain who became the first male supermodel; you'll be able to say with authority which Japanese designer named Yamamoto worked with David Bowie, and which one teamed up with Adidas to create the Y-3 brand; you'll be able to recall the nineteenth century Eton graduate who pioneered street style reportage; and you'll know what the 'L's stand for in LL Bean.
A must for dedicated followers of fashion, as well as cultural historians; The Men's Fashion Book is a great, Alpha-Industries-to-Omega-Seamaster title for lovers of magazines, photography and all that good stuff that goes with sartorial elegance, as well as those who could use a few background details, when getting dressed in the morning.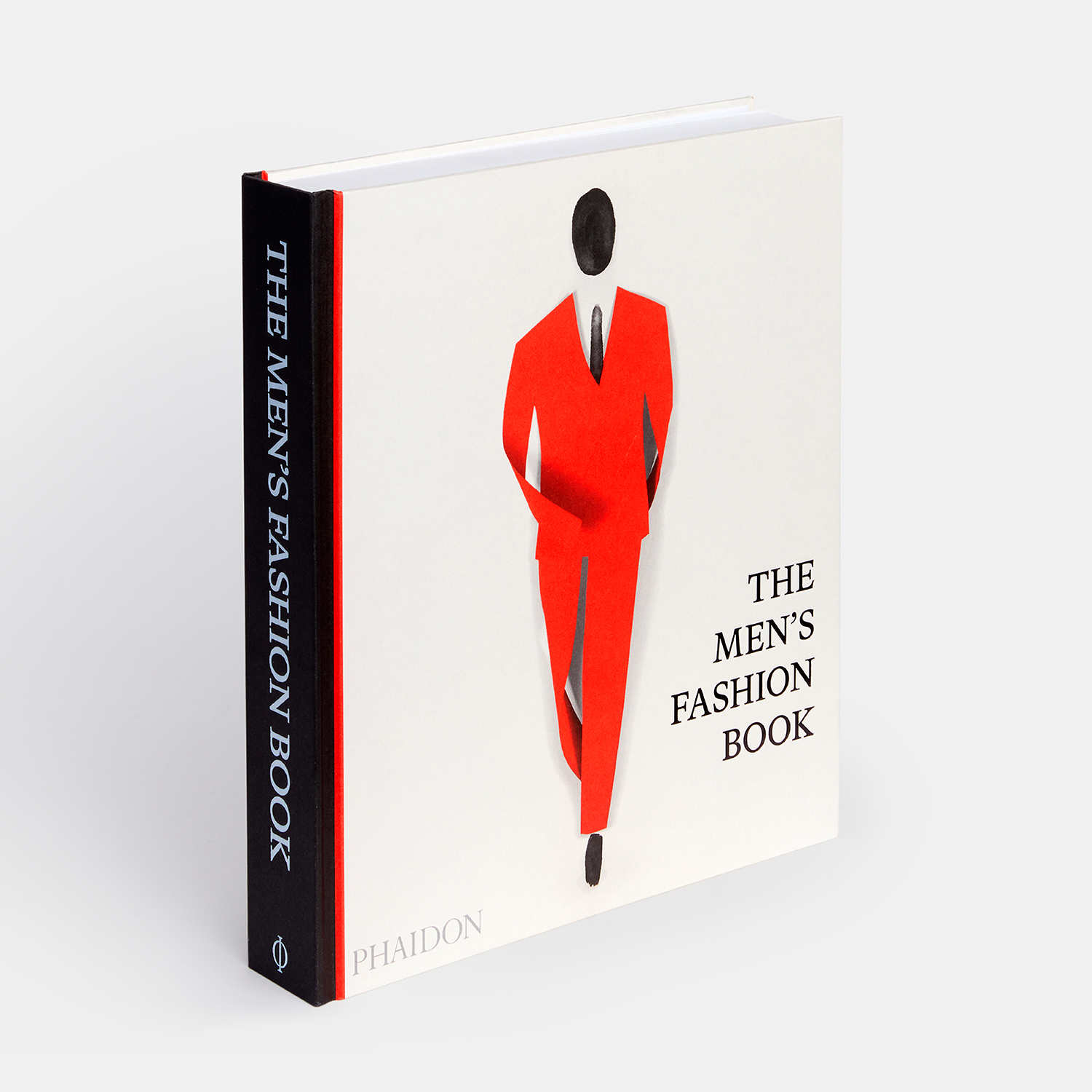 To find out more about The Men's Fashion Book and to order a copy, go here.