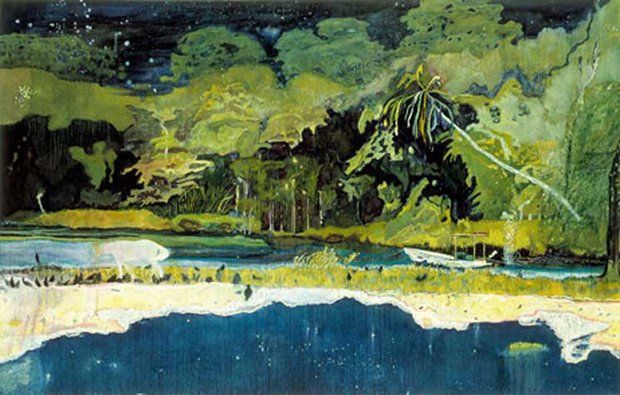 Critics love Peter Doig's Edinburgh show
The press unites in praise of painter's exhibition at The Scottish National Gallery, the first in the city of his birth
It's unusual to find a non-performing art show gaining universal praise among the Edinburgh Festival coverage. Yet Peter Doig's exhibition, No Foreign Lands, which opened on Friday at The Scottish National Gallery, has garnered such coverage. The show of 20 large works as well as a number of smaller pieces is, somewhat surprisingly, Doig's first real major exhibition in the country of his birth, and draws together work created during the past decade, much of which the artist spent in Trinidad.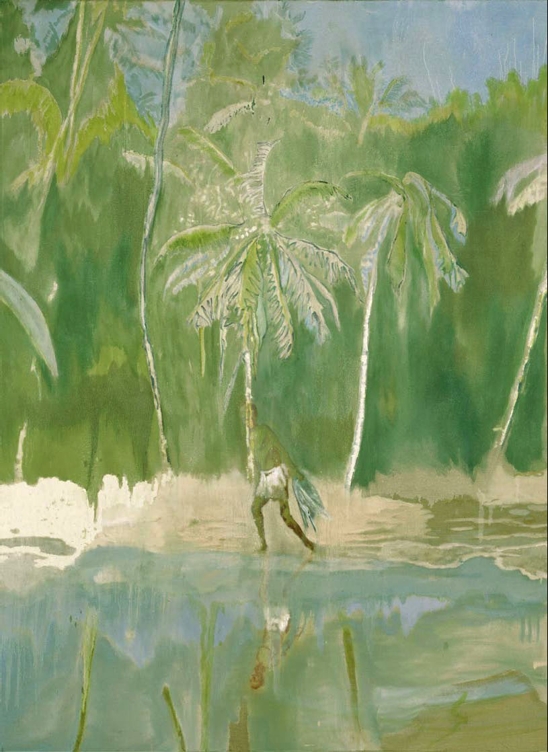 The Scotsman lists it among its Edinburgh must-sees, characterising Doig's work as "paintings that are at once familiar and deeply foreign. Picking up where Gauguin left off more than a century ago, Doig's compelling art is ancient yet modern." The Observer's Laura Cumming goes further in her review, writing "It is no overstatement to say that some of the paintings in Edinburgh are classics by now."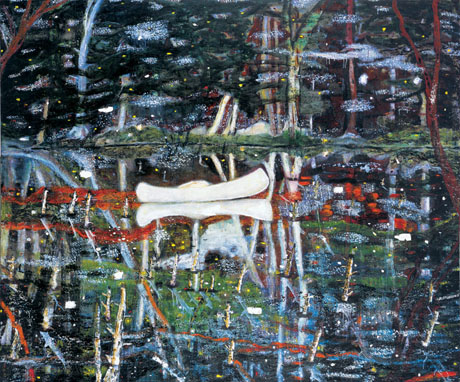 High praise indeed, yet this classic quality is apparent in part because of the images' familiarity. As a painter, Doig returns to images he has painted before, with a distinctly human preoccupation. In her great New York Times profile, Julie L Belcove writes, "a Doig can feel like a single frame of a movie or the fragment of a dream remembered upon waking. Like recurring dreams, Mr. Doig returns to motifs again and again."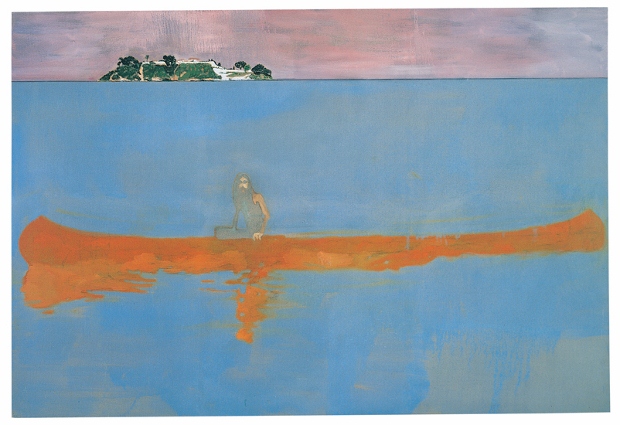 Many commentators draw comparison between Doig's peripatetic earlier life - born in Scotland, raised in Canada and Trinidad, studied in London, returned to Trinidad - and the somewhat impressionistic qualities of his work. As Charles Darwent puts it in The Independent, "Like the artist himself, Doig's work seems forever in transit. Formally, it hovers between Modernism and old-fashioned figure painting."
Others praise the works' simple, approachable beauty. Mark Hudson in The Telegraph writes that, "at a time when painting appeared increasingly irrelevant to the mainstream of contemporary art, here was an artist whose enigmatic images of abandoned houses, frozen forests and lone figures in canoes seemed to champion traditional painterly values - colour, texture, space - while bringing to them a sense of unease that feels very much of our time."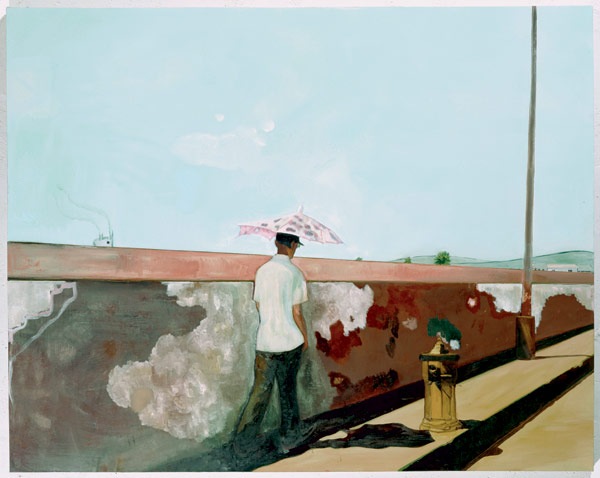 These sentiments echo Adrian Searle's essay in our Peter Doig monograph. As Searle writes in the book: Doig's paintings "strike one as descriptions of emotional as much as physical weather, and the temperature is as often hot as icy, as often tropical as wintry. The light ranges form bright and sunny to brooding, nocturnal and sometimes spectral. But which is the more disturbing? The paintings are very often filled with accretion and a variety of touches, layerings and descriptive passages of one sort or another that one is certain the painter himself is anything but disengaged, much less distanced or distanced by the numbness of his vision." Searle adds: "What there is instead is a pervasive sense of something withheld, a narrative stalled or kept within abeyance, a world suspended and waiting to happen. This is the painting's invitation."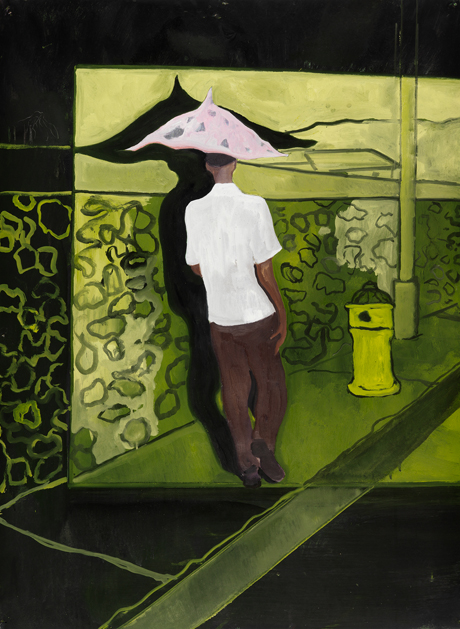 To take up such an invitation, do try to get along to No Foreign Lands, which is in view at Edinburgh's Scottish National Gallery until 3 November; it also will travel to Montréal next February. For more, go here. For a greater understanding of this important artist, do take a look at our monograph.