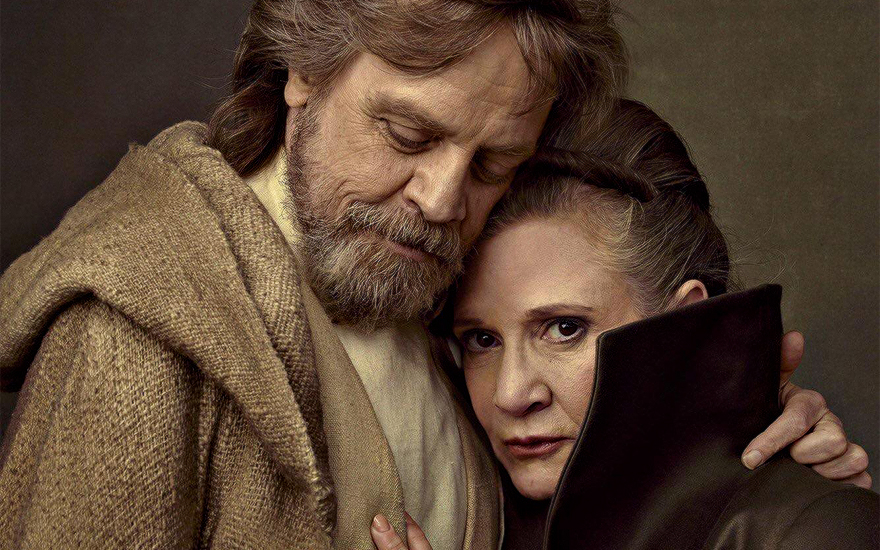 Annie Leibovitz shoots Star Wars for Vanity Fair
The brilliant US photographer shoots four different covers featuring the cast of The Last Jedi
We might have to wait until December for The Last Jedi, the next film in the Star Wars franchise. However, Christmas has come early for the readers of Vanity Fair. The magazine's summer edition features the cast of the new film shot by the brilliant American photographer Annie Leibovitz.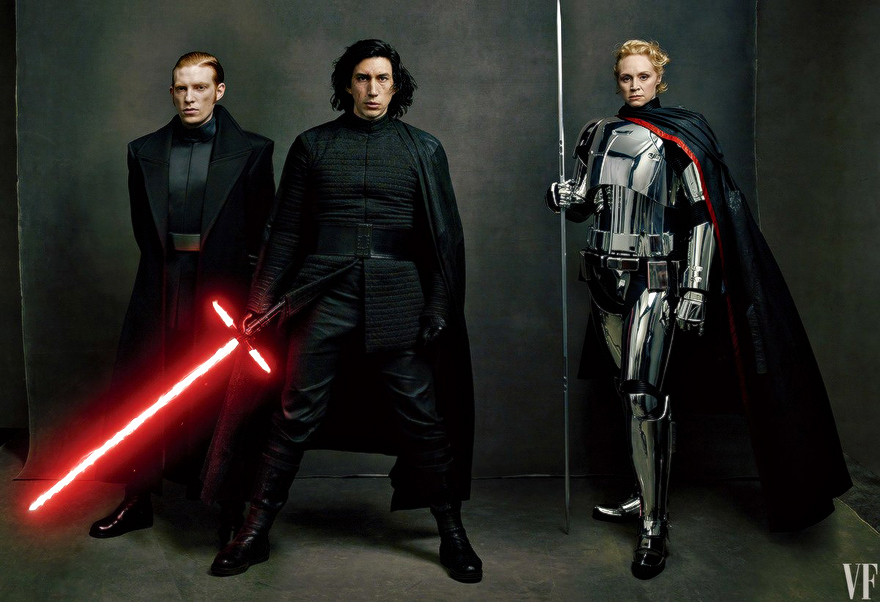 The US magazine is publishing four different covers; the first features Daisy Ridley as Resistance warrior Rey and Mark Hamill as mentor Luke Skywalker, on location in Ireland; there's also a bad-guys version, with First Order leaders Captain Phasma, Kylo Ren, and General Hux, played by Gwendoline Christie, Adam Driver, and Domhnall Gleeson; a Resistance shoot with Oscar Isaac, John Boyega, and Kelly Marie Tran as the rebels Poe Dameron, Finn, and Rose Tico, with droid BB-8; and a posthumous tribute to the late Carrie Fisher, reprising her role as General Leia Organa.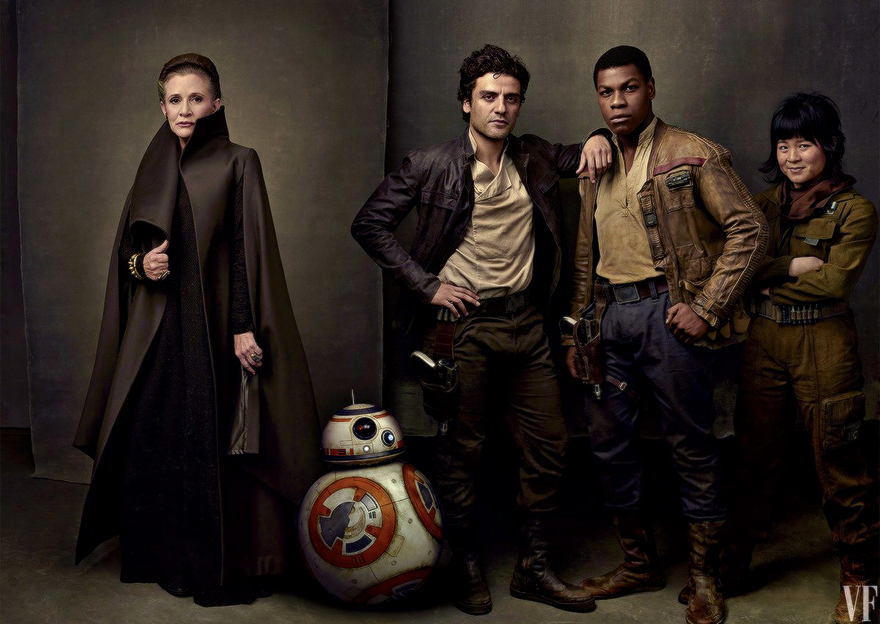 Magazine buyers after the full Vanity Fair-Star Wars experience, including all four covers, a commemorative poster, and early access, on May 24, to the digital editions, with lightsaber effects by Industrial Light & Magic, can purchase here.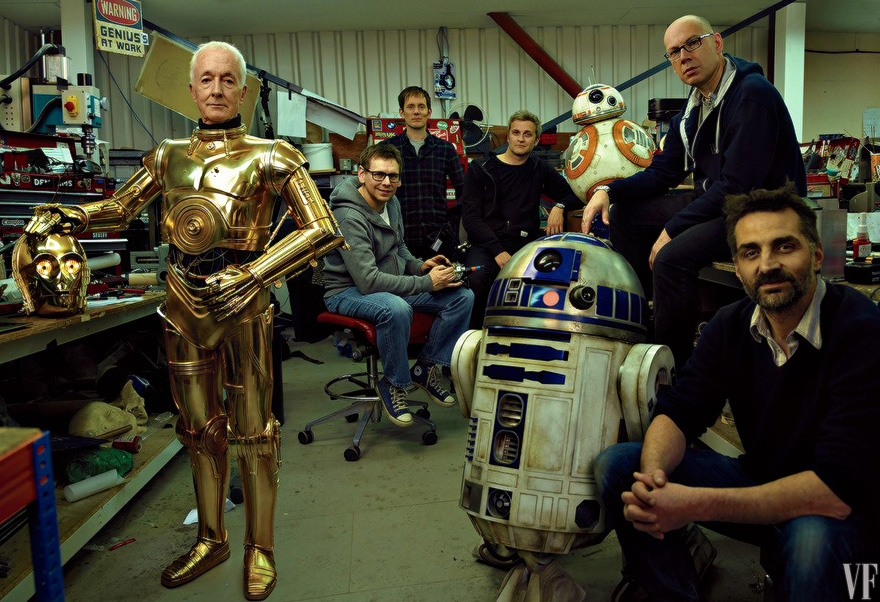 For more on this much-loved film franchise, get our George Lucas book here; and check back soon for news of our forthcoming Annie Leibovitz title.