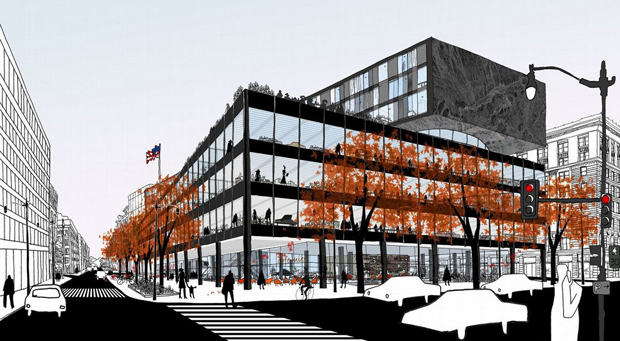 Reworking Mies van der Rohe's only public library
Mecanoo and Martinez + Johnson will modernise Washington DC's Martin Luther King Memorial Library
For so bookish and learned an architect, Ludwig Mies van der Rohe built only one public library. The glazed Martin Luther King Jr Memorial Library in Washington DC is also the architect's only building in the US capital. It was completed in 1972, three years after his death, at a cost of $18 million and has remained a modernist landmark ever since.
However, public libraries have moved on, and the DC Public Library body has brought in contemporary practices Mecanoo and Martinez + Johnson to renovate and expand the 37,000m building.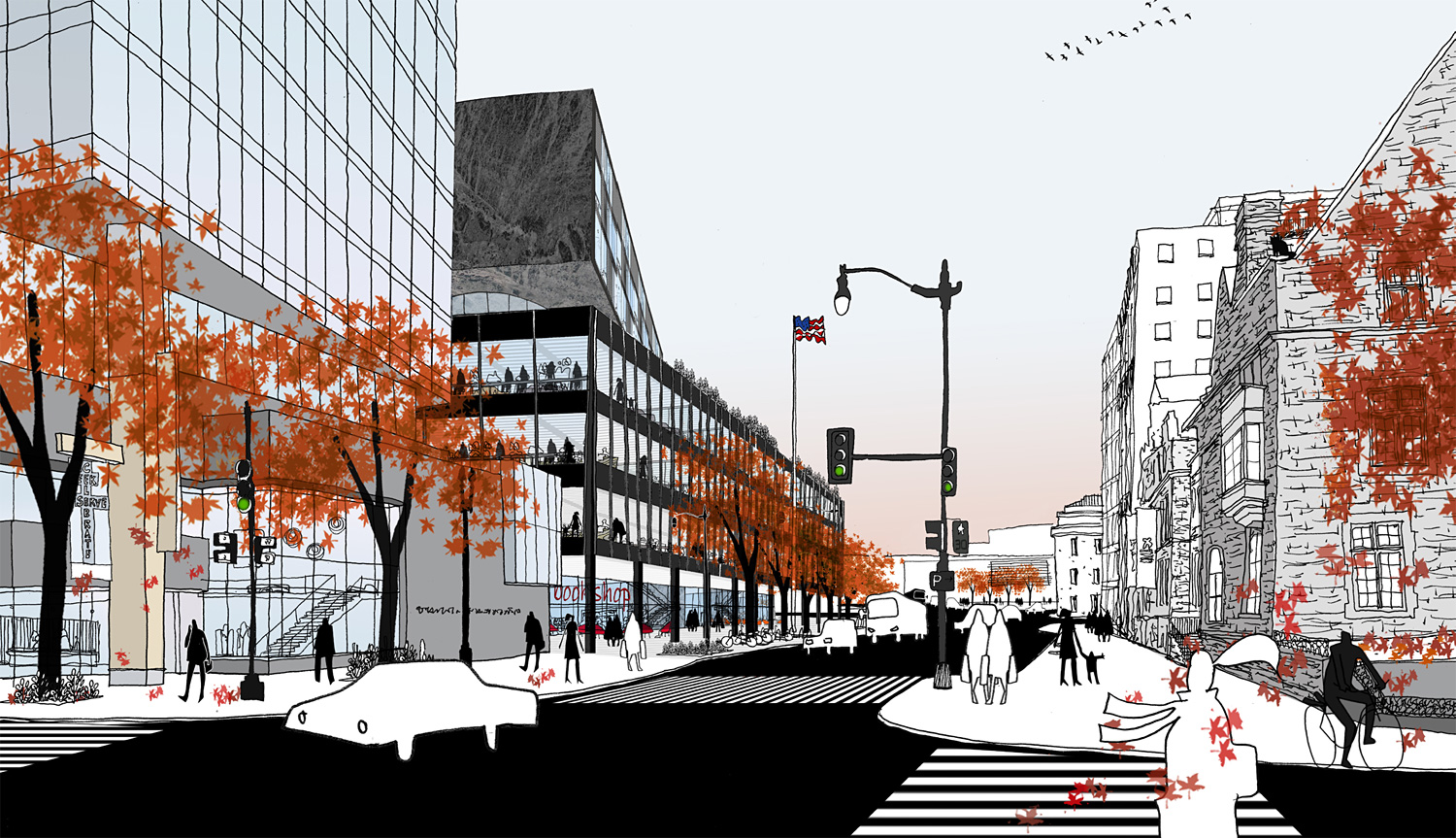 Though Martinez + Johnson are the local firm, this is familiar territory for Dutch practice Mecanoo, which is still basking in the glory of its Birmingham Library that opened amid high praise last year.
The solemn MLK library still embodies Mies van der Rohe's much quoted aphorism, 'less is more'. This revamp, however, is less about architectural heritage and more - according to the DC Public Library - about asking, "what it would take to make it a spectacular central library for the city".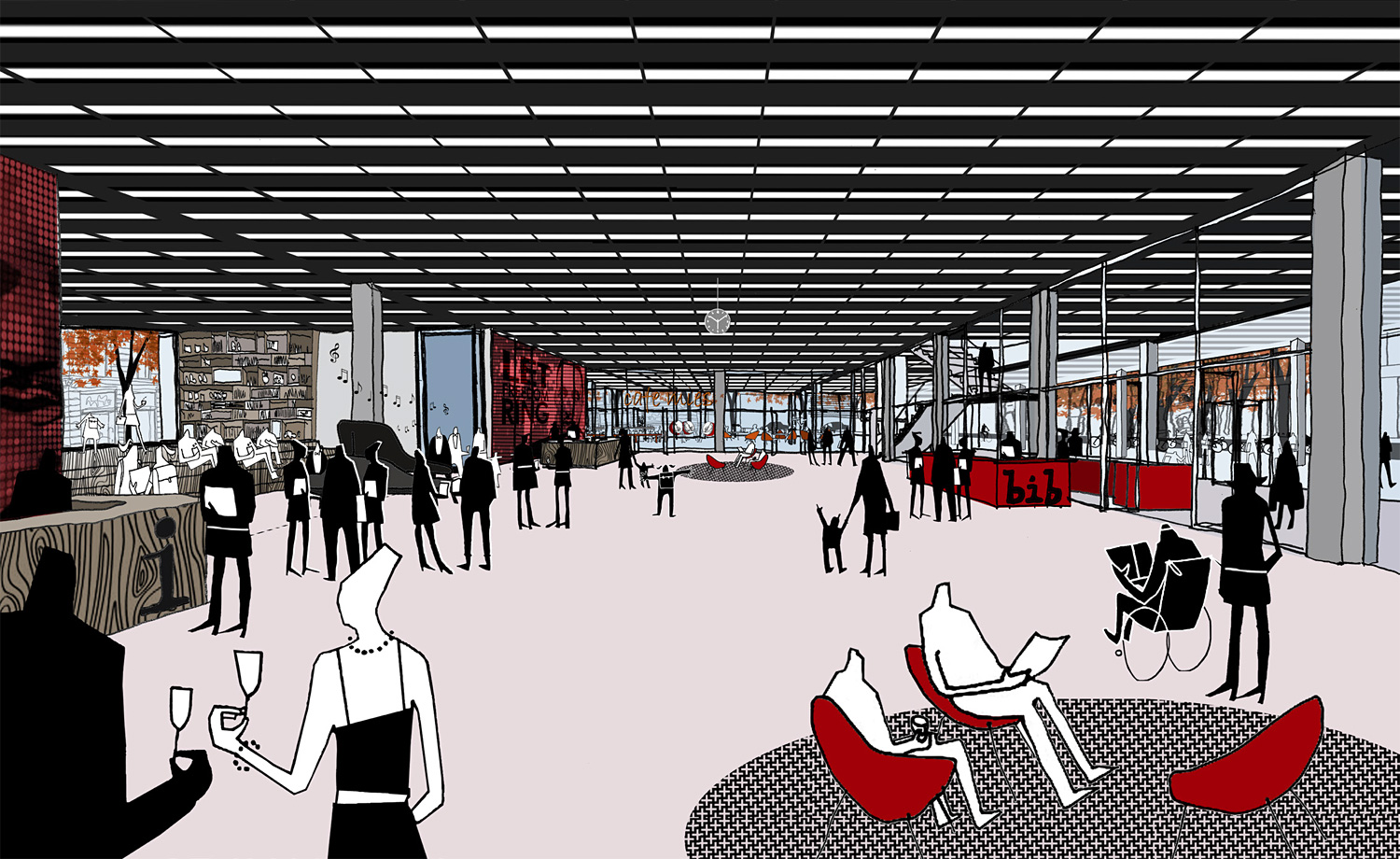 It will be up to Mecanoo and Martinez + Johnson to work out how much they want to incorporate the modernist's way of thinking in their scheme. Changes are assured to the main entrance and two adjacent cores, which will be converted into focal areas, with more natural light coming into the building. Other parts will be opened up, with partition walls coming down and sightlines improved.
And as libraries these days are as much about the people in them as they are the books, the architects are planning to add terraces for socialising, a bookshop, café, restaurant and roof garden.
This $225m+ project is part of DC Public Library's grand plan to completely replace or renovate much of its building stock. Already, 14 libraries have had work done, including one by David Adjaye. Coming up are the West End Neighborhood Library by US-Mexican practice Ten Arquitectos.
For more on this, go here. To understand Ludwig Mies van der Rohe more fully, pre-order our excellent new book by Detlef Mertins, which is out next month.