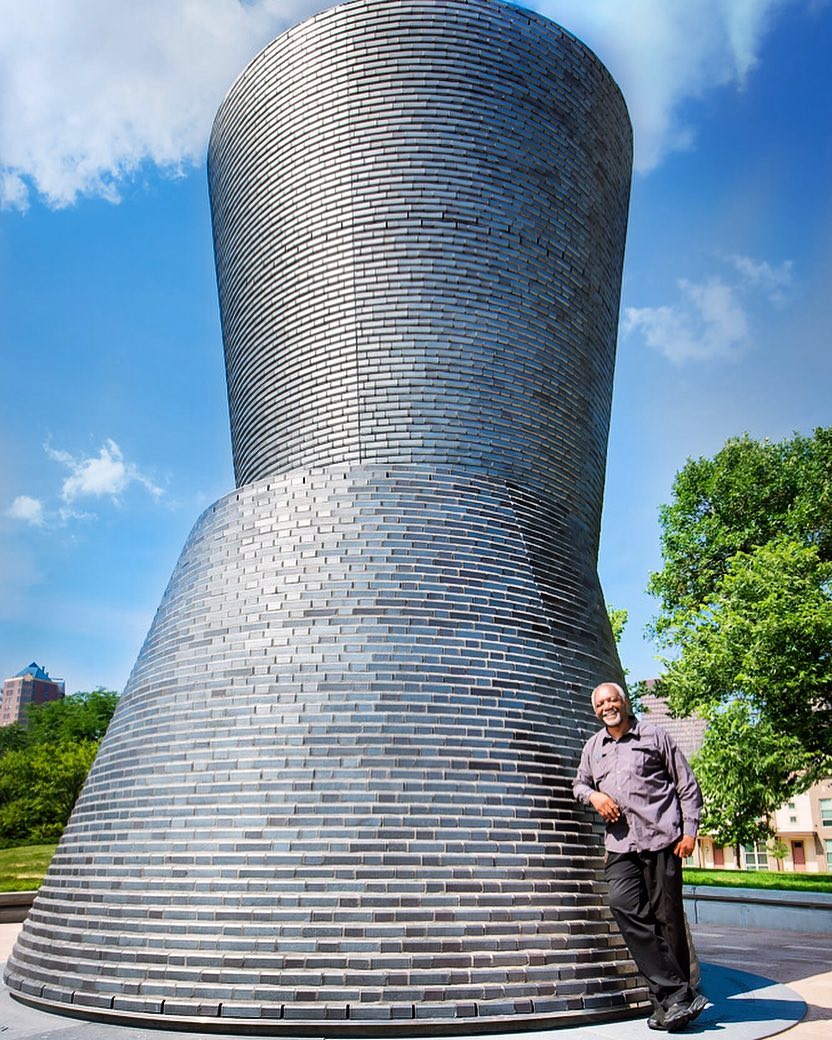 Kerry James Marshall's 30-foot tribute to black lawyers
'Every brick had to be hand cut to make that form consistent' he says of monument referencing talking drums
Kerry James Marshall's new public artwork, A Monumental Journey, took a monumentally long time to complete.
In 2006, Marshall was asked to create a monument to commemorate the founders of the National Bar Association (NBA), America's oldest and largest national network of predominantly African-American attorneys and judges. It was established in Des Moines, Iowa in 1925 after its 12 founding members were denied access to the American Bar Association.
The artist designed a 30-feet (9.14 metres) tall structure, inspired by the talking drums of West Africa, which the Greater Des Moines Public Art Foundation says Marshall chose "to represent the notion of communication among diverse peoples and our legal system which, while not perfect, is striving to be balanced."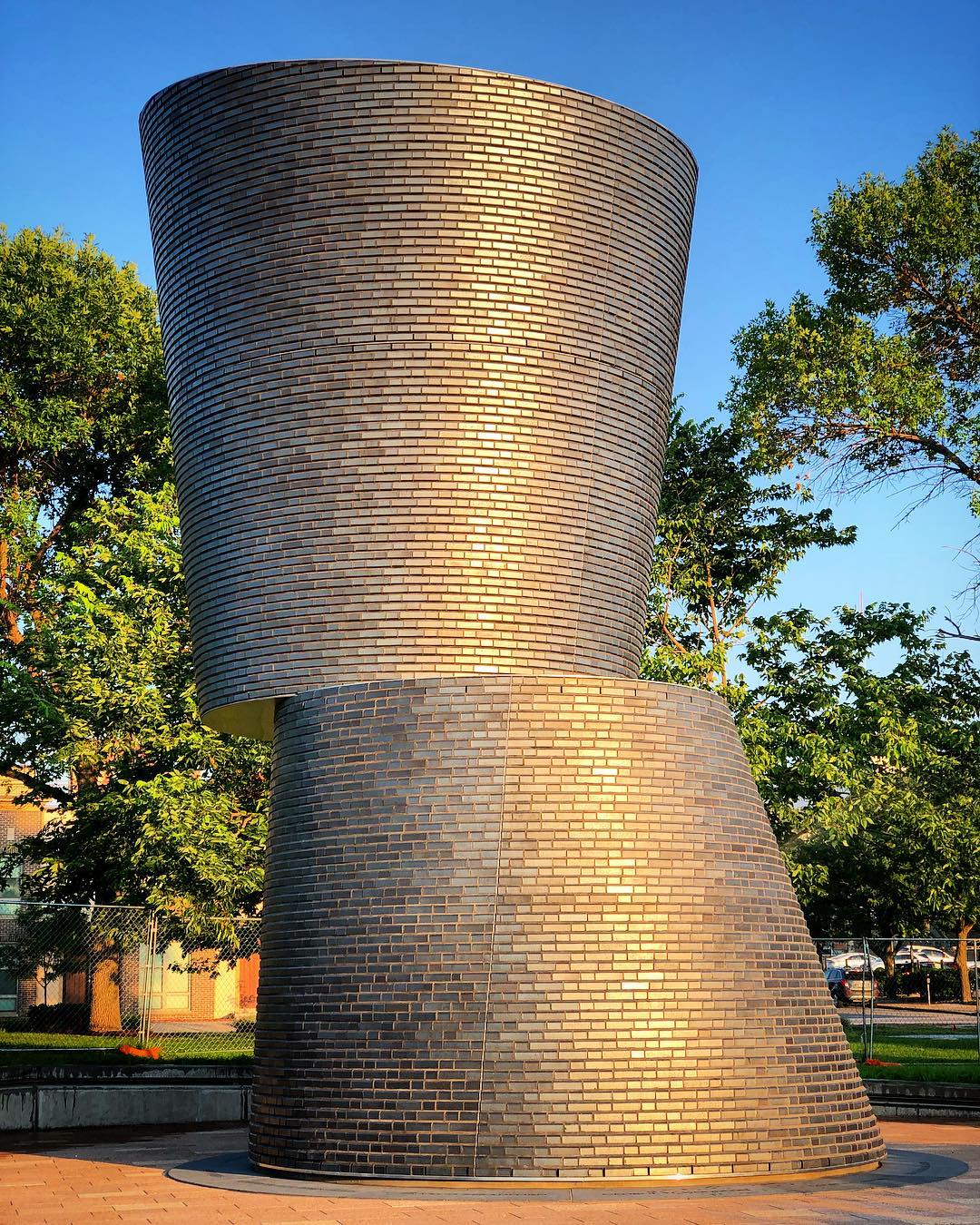 However, funding and site problems drew the process out over a 12-year stretch. "I actually thought this was never going to happen," Marshall told Artnet unveiling the work at Grand Avenue and 2nd Avenue in downtown Des Moines, a few days ago. He expressed both his satisfaction at the craftsmanship and his support for the cause.
"Every one of those bricks had to be cut by hand to make that cylindrical form consistent, the team of masons was masterful," Marshall said. With respect to the lawyers he added: "These people were able to achieve something that made a difference in the lives of a lot of people; the organization should live on in the memories of people way past our time. The more we remember the better."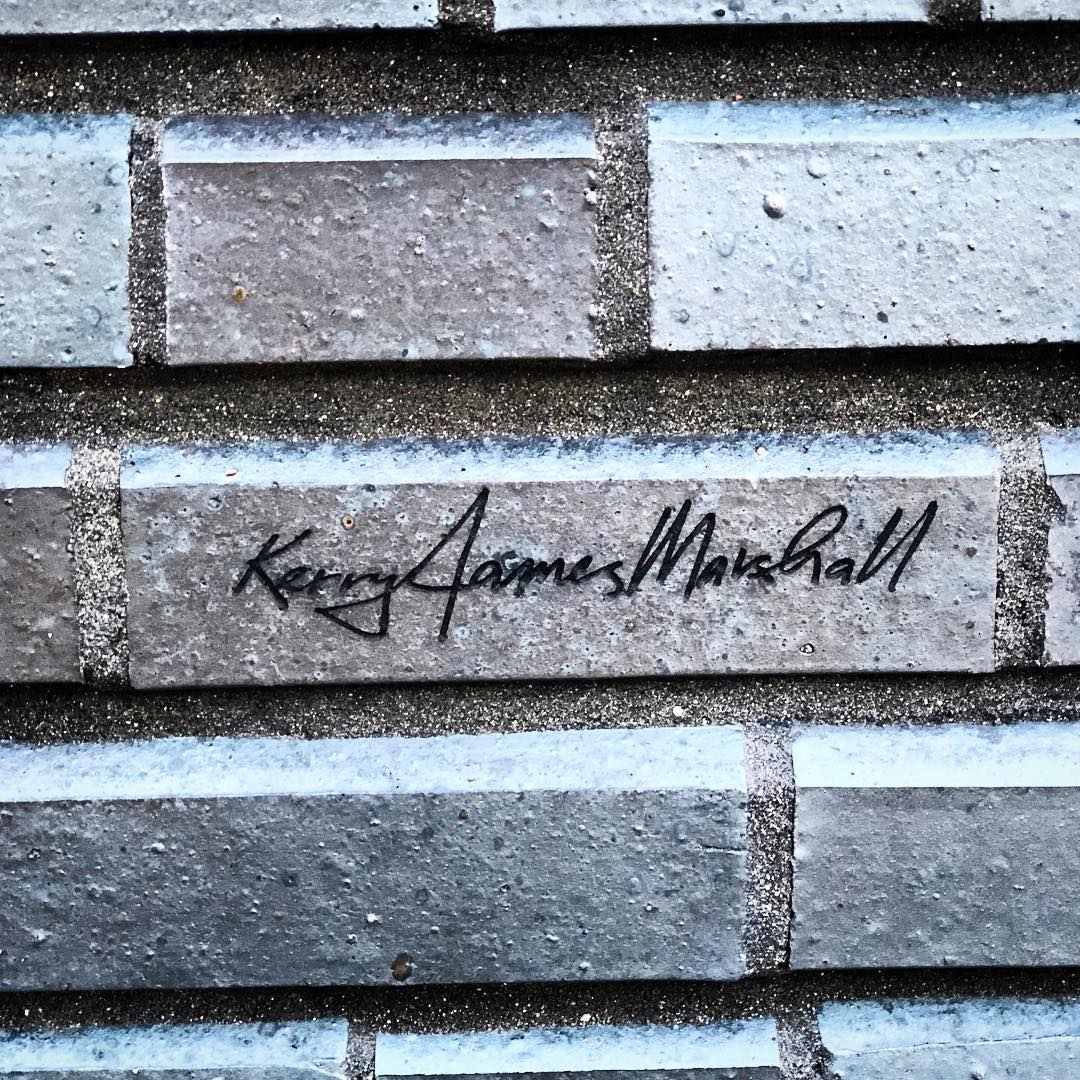 For more on Kerry James Marshall order this book; for more on site-specific art in the Americas get Art & Place; and for more on creative uses of bricks, get Brick.