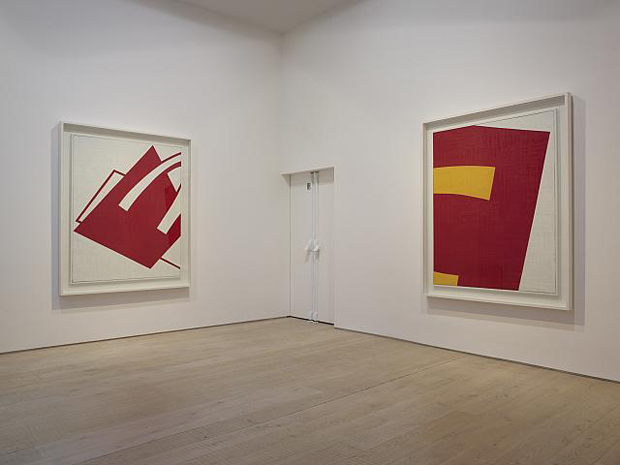 Keith Coventry talks about Junk Paintings at Pace
The former YBA on a current show of new work in London inspired by Malevich and McDonalds
We're actually a bit late with this one but at the weekend we caught up with a great Keith Coventry show at Pace London 6-10 Lexington Street. It's called Junk Paintings and it features 10 new works that reinterpret details of the iconic McDonald's logo.
Some readers may remember Keith as part of the early YBA scene. He was initially collected by Charles Saatchi and exhibited in the infamous Sensation show at the Royal Academy in 1997. Since then his work has gone into many private and public collections around the world, including The Tate, MoMA and the Museum of Contemporary Art San Diego to name just a few.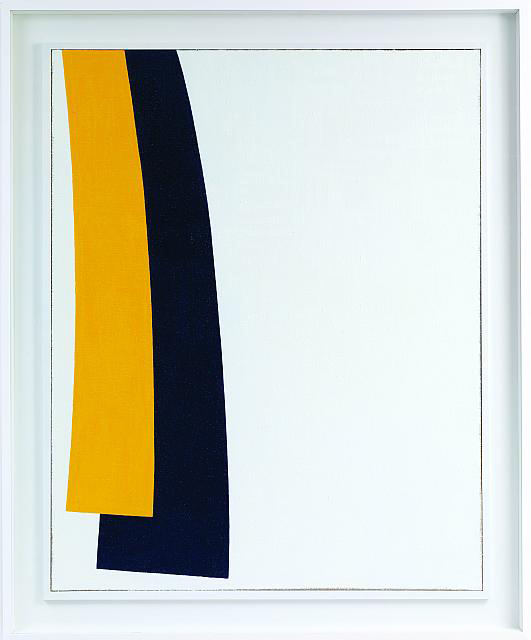 In 2000 his Junk Series was partly inspired by the crushed, bent and discarded McDonald's cartons he saw littering the high street near his Camberwell studio. He noticed that the yellow, red, and blue of the company's visual identity at the time mirrored his own palette, originally inspired by the Russian Constructivists.
With his latest works, on show at Pace Lexington, he revisits that earlier series with great results. We really urge you to see it as the pictures above and below can't convey the wonderful textures at work within the frame. We gave Keith a quick call, and on a patchy line (he told us he bought his phone in KwaZulu Natal) he told us a little about the show.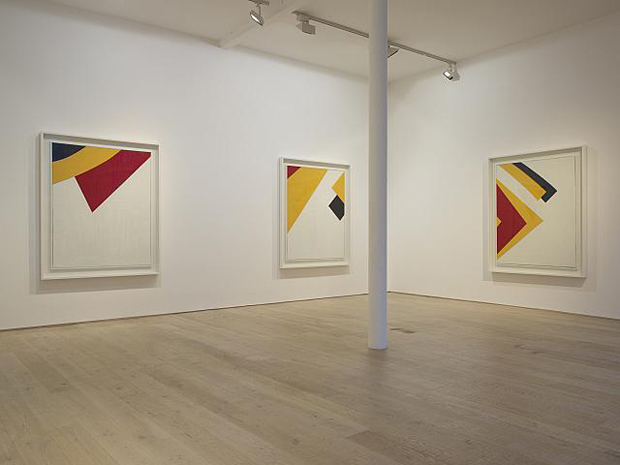 With the original Junk Series, Keith was initially interested in the way people crushed the packaging underfoot as it lay on the ground, and by doing so, mutated the logo. "In a way," he says, "it had been edited by people's feet."
"With the new ones it's like I've edited them further. The initial idea was that it looked like suprematism - the colours are almost taken from that early 20th century movement. I'm interested in the idea that whenever people throw up challenging or difficult ideas capitalism just takes them and uses them to its own ends. So this McDonalds packaging looks like it's taken this suprematist language, or Russian iconography but employed it to sell burgers.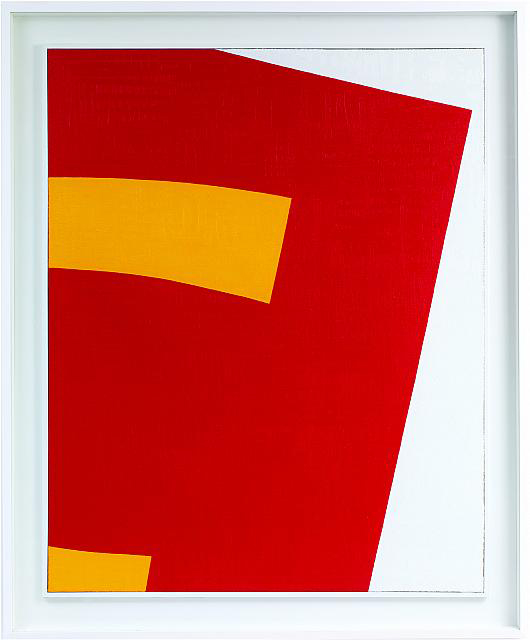 "I wanted the new paintings to take things back to the ideas Malevich was working with but to employ classic things from 20th century art too - things like the ready made, things found by chance, pop art, and then of course that post-painterly hard edged abstraction that came in in the Seventies. The pictures play with all those elements.
"I kind of imagined a Russian artist at the beginning of the 20th century, who was poor and who just made a painting on a piece of old sacking or something like that. I was exploring the idea that whatever they found as artists at that time they would use. They didn't have the refinement of today. The choice to produce art was much more basic. I wanted to get back to that basic, roughed up way of working. I was a student back in the early 80s and we used to think that a lot of things were illustration but today there isn't that distinction. A lot of my art education was the basic thing of form, line colour space – those kind of things - and that's what I like returning to. The simple basic elements of art." Junk Paintings runs at Pace 6-10 Lexington Street London W1F 0LB until December 21. If you're in the West End of London dodge the Christmas crowds and head on up to Soho.