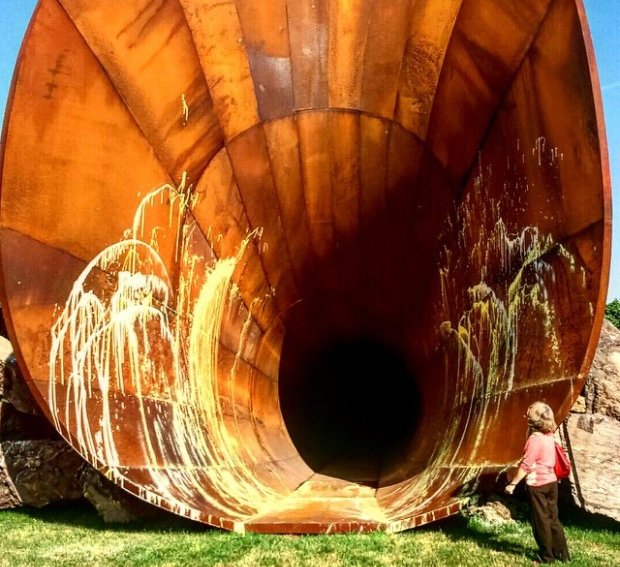 Anish Kapoor - attack on Dirty Corner 'a tragedy'
Sculptor says spattering of Versailles sculpture with yellow paint is 'extremely sad' and 'a political act'
Anish Kapoor has told Le Figaro that the defacing of his Dirty Corner sculpture at Versailles is a 'tragedy' and 'extremely sad'.
The discovery of the paint-spattered sculpture yesterday morning follows the artist's description of the 60-meter flared steel tube as a symbol of "the vagina of the queen who took power."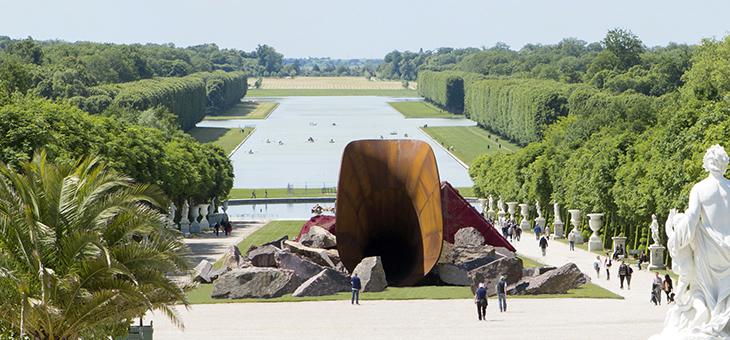 The description spurred a backlash from conservative commentators angry at the inclusion of the piece in such a historical setting.
Speaking to Le Figaro, Kapoor said the incident was a "political question" and that the vandals represented "a small fraction of people who have been told that any creative act is an endangerment of a sacred past, revered to the extreme." The yellow paint used in the attack is currently being cleaned from the work.
In a statement, local officials from the ruling Socialist party expressed their "indignation" at the vandalism, which they branded an attack against freedom of expression, saying it is "unacceptable that art, the compass of freedom, suffer because of the obscurantism of some people." We can only agree.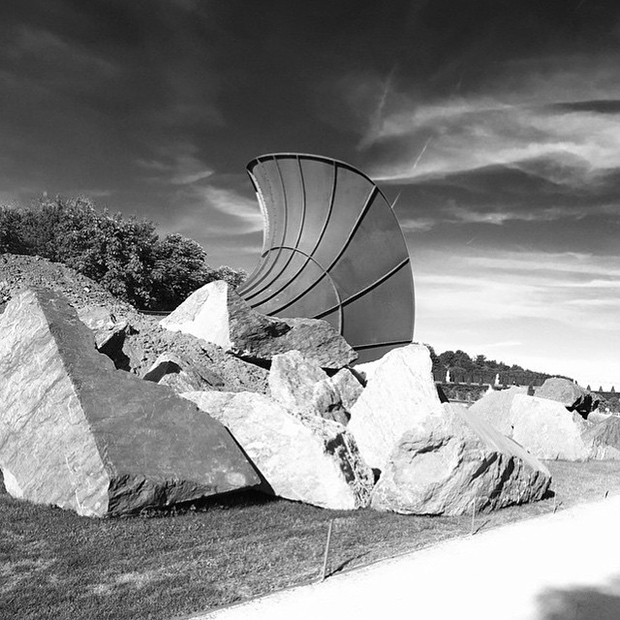 In October 2014 vandals in Paris's Place de Vendôme deflated a rather large sex toy sculpture by Paul McCarthy. The artist later withdrew the work.