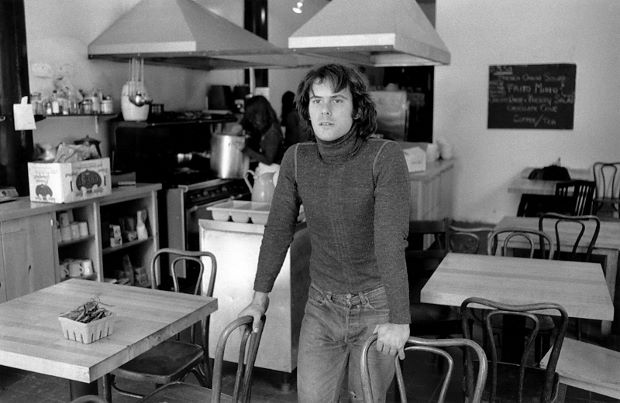 Gordon Matta-Clark's art restaurant resurrected
Frieze recreates Gordon Matta-Clark's FOOD restaurant next week, with a different artist taking over each day
Sometimes, it may seem as if the ingenuity and thoughtfulness of the world's greatest chefs puts today's leading artists to shame. Yet there was a time when a certain American artist brought elBulli levels of innovation to bear on the New York restaurant scene. US artist Gordon Matta-Clark trained as an architect, before going onto make challenging installation and performance pieces, such as handing out oxygen canisters to passers-by, or cutting holes in derelict buildings by slicing through their walls and floors.
In this spirit, for three years beginning in 1971, Matta-Clark also helped oversee FOOD, an artist-run restaurant on the corner of Prince and Wooster in SoHo, New York, which offered radical 'new' dishes, such as sushi and sashimi, as well as more avant-garde cookery, including a dinner consisting of a selection of bones.
Perhaps more radically, FOOD championed fresh, seasonal produce, and open kitchens at a time when processed dishes and convenience eating was on the rise. Diners recall FOOD offering good vegetarian options – an oddity at the time- as well as communal dishes of chopped parsley and butter.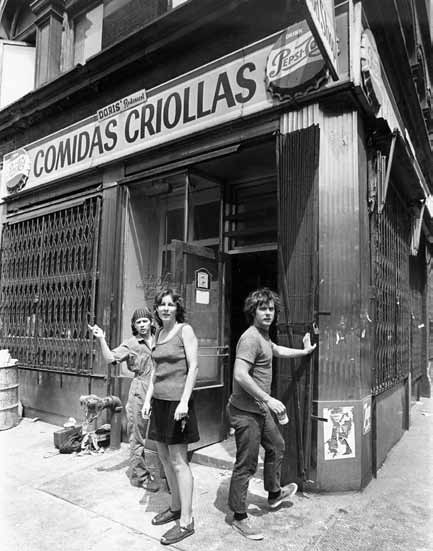 FOOD itself couldn't be wholly recreated; it's old address is now occupied by a clothing shop, while Matta-Clark passed away in 1978 at the tender age of 35. However, Frieze New York hopes to conjure up some of the spirit of the old place, when it opens FOOD 1971/2013 as part of Frieze Projects within the art fair's enclosure on Randall's Island Park next week, May 10–13. Frieze says that "FOOD 1971/2013 will be a dynamic platform where each day a different artist will be invited to cook in a convivial environment."
Galleristny reports that FOOD's original artist-turned-restaurateurs Tina Girouard and Carol Gooden, who helped out at the restaurant's 70s incarnation, will pitch in, with Girouard offering the kind of soups FOOD once served, while Girouard pays tribute to a hog roast Matta-Clark once served under the Brooklyn Bridge in 1971. Meanwhile US artist Matthew Day Jackson will serve canned, non-perishable food, such as spam and hot dogs, which Jackson associates with being eaten during wars, while political pop artist Jonathan Horowitz will offer vegan dishes. We're getting slightly hungry and we've only just finished breakfast.
To find out more about this and other Frieze events, go here. To understand the wide-ranging, challenging works of Gordon Matta-Clark, take a look at our book, the definitive monograph on this hugely influential and much loved artist.