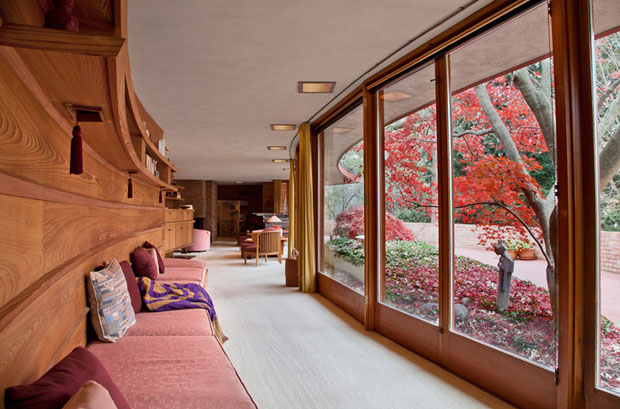 Frank Lloyd Wright's disabled-access house
The only home that the celebrated architect made for a wheelchair-bound man is set to become a museum
The first, and in fact only, home Frank Lloyd Wright made for a wheelchair-bound person may become a museum dedicated to the architect, it was revealed this week. The Rockford, Illinois residence was made for retired veteran Kenneth Laurent and his wife Phyllis between 1949 and 1952. It was the architect's first exploration of an open plan arrangement within the form of an ellipse, which recurrently appeared in his work throughout the 1950s.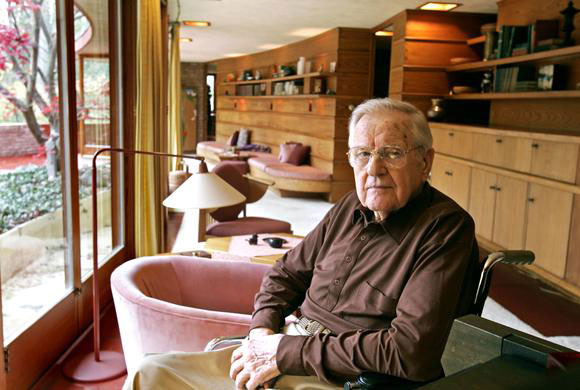 The Laurent family frequented Taliesin, Wright's personal home in Spring Green, Wisconsin, which eventually led to the commission, including the residence's custom interior furnishings. The 2,500 square feet dwelling arranges three bedrooms and two bathrooms within a flowing and gently curved space to provide accessibility. The curving shape means manoeuvring from room to room is seamless and involves no navigating around difficult corners. Thoughtful touches like built-in, wheelchair-height bookshelves and low, panoramic windows make life easy for a disabled resident.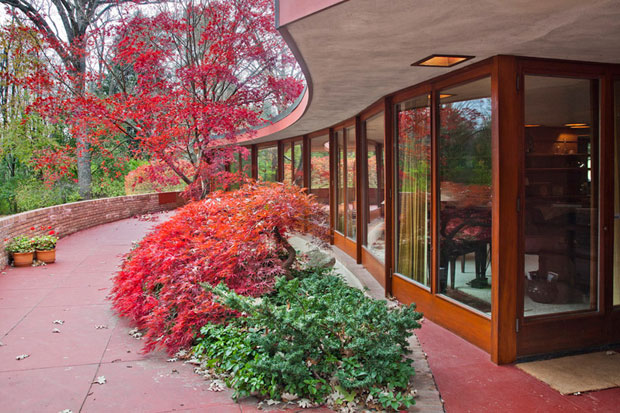 The original owner Kenneth Laurent died aged 92 from complications of pneumonia in January this year. "He always said, 'I don't know if I live for the house, or the house lives for me,'" said his daughter Jean, "I think it was both." The Laurents maintained the house impeccably and apparently said that it was their dream for the home to become a museum to be enjoyed by others.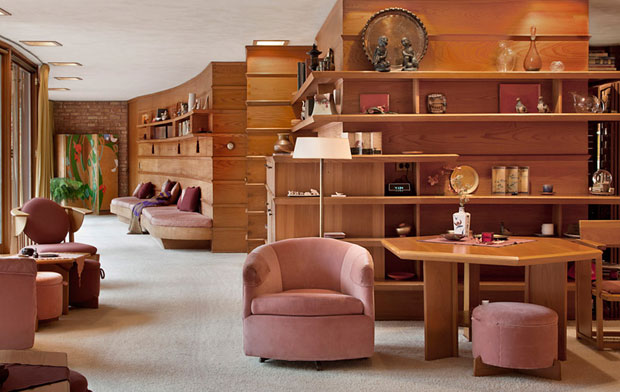 "Frank Lloyd Wright was such a genius at the time he designed this home," says neighbour Tina Ryan, adding, "I mean, the accessibility for Mr. Laurent to live in this home quite comfortably all those years ago is amazing." The house was purchased by the Laurent Foundation in December 2011, and their plan is to turn the historic home into a museum by 2013. A series of fundraisers to raise money for restoration and preservation begin this summer. The first - called 'Party at Frank's House' - will take place on August 25th.
Phaidon's monograph on Frank Lloyd Wright is a comprehensive overview of the architect's work, and includes a complete list of Wright's buildings and projects compiled by the Frank Lloyd Wright Archive. On and On by Frank Lloyd Wright meanwhile, brings together the most important essays on and by Frank Lloyd Wright, described by the American Institute of Architects as 'the greatest American architect of all time.'