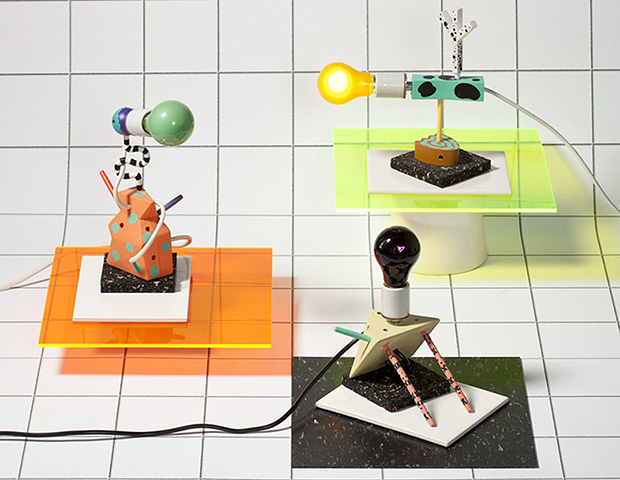 The Memphis influence at New York Design Week
We detect the hand of Ettore Sottsass and co at New York's independent design fair, Sight Unseen Offsite
Ettore Sottsass might have spent a few short years in the Memphis group, the disruptive Italian collective that the designer co-founded in 1980 and left in 1985, yet its influence can still be felt today. As New York's design week draws to a close today, it's worth noting that many of the more eye-catching pieces on display at this multidisciplinary design event bore a passing resemblance to some of the group's designs.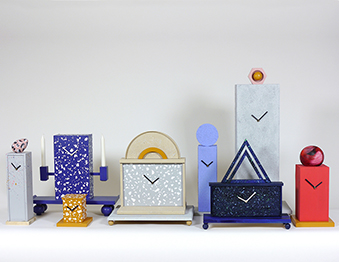 In particular, it was among the works on display at Sight Unseen Offsite, an independent design fair at 200 Lafayette Street, where the strongest Sottsass influence was felt. The Swedish designer Jenny Nordberg's collection, Recompositions, takes reject furniture and other items and repurposes them into newer objects; the sustainable practice might be very new, yet Dezeen acknowledges the Memphis debt, in terms of colour and shape. New York's Kelly Behun Studio also acknowledges its debt to 1980s Italian design, as well as 60s Opt-Art, in its Neo Laminati line, on show at Sight Unseen Offsite.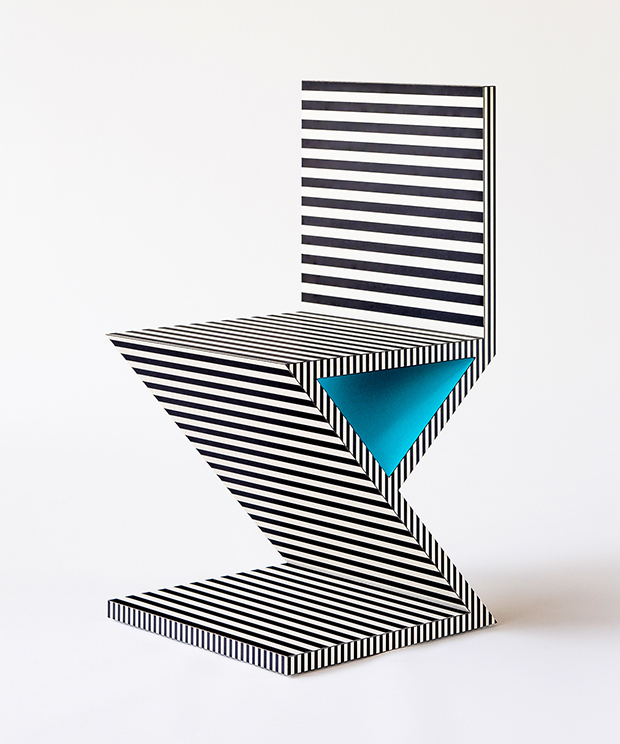 Spanish designer Pablo Alabau's collection Grupo Metafisico share the Memphis colour palette and geometry. Alabau says the designs for this series of stools are derived from the "decomposition of a module "A," and the subsequent rearrangement of the resulting parts."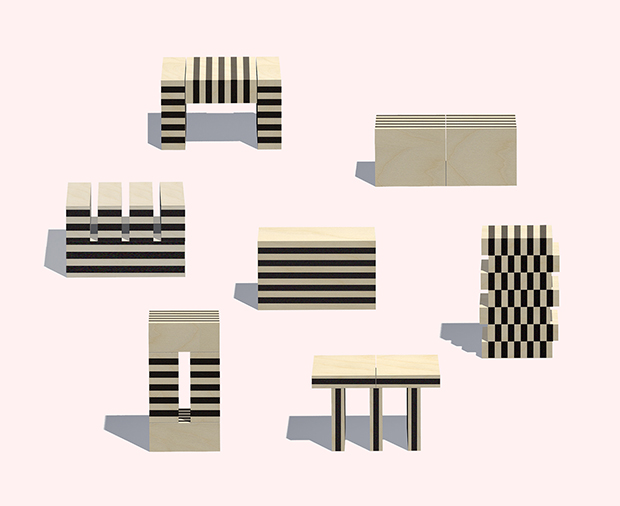 Meanwhile the Philadelphia designer, Brendan Timmins, built a series of lights from Zolo, a 1980s Memphis-inspired building game for kids (see image, at the top of this piece). Find out more about Sight Unseen Offsite here. And for greater insight into Ettore Sottsass before, during and after Memphis, pick up a copy of our perfect new monograph, here.