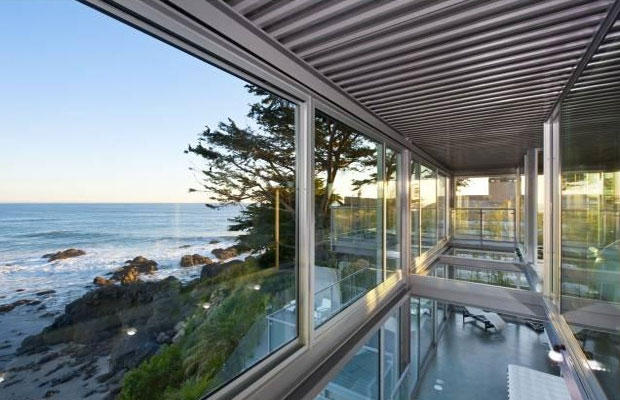 The '99%' Pierre Koenig House
The final design by Mid-Century modern architect Pierre Koenig is up for sale
Modernist architecture pioneer Pierre Koenig left an unfinished project when he died in 2004 – a beach house in Malibu, California. It is crafted, typically, in steel, glass and concrete and it's just come on the market for $18,495m. Until now, the last house that Koenig designed was understood to be the Gantert Residence in the Hollywood Hills.
The seller of the house, actor, producer and serial mid-century modern collector Michael LaFetra got to know Koenig after moving into the architect's modernist classic Case Study House #21 in the Hollywood Hills.
Koenig made contact with LaFetra as soon as he moved in. "Within the first week of owning the house, I had a message on my machine: 'Hello, this is Pierre, your architect, and I want to talk,'" La Fetra recalls. "I thought, woah – my parents don't even have my number yet."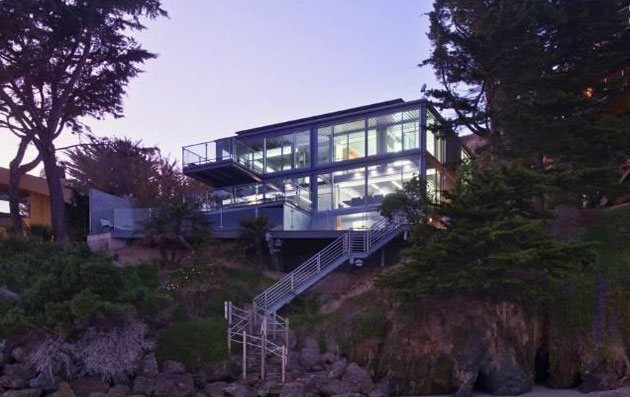 Koenig asked LaFetra not to change anything in the house without consulting him. He needn't have worried. An avid preservationist of mid-century modernist architecture, LaFetra actually endorsed successful efforts to get the house registered as a Los Angeles Historic-Cultural Monument along with Case Study House #22.
LaFerta took out what he describes as a "second killer-mortgage" in order to buy a house on the site where Koenig's now stands. A chance conversation however, at a museum benefit in 2000 where LaFerta complained about his decks falling, prompted Koenig to offer to design him an entirely new house on the same spot - the house that's now for sale.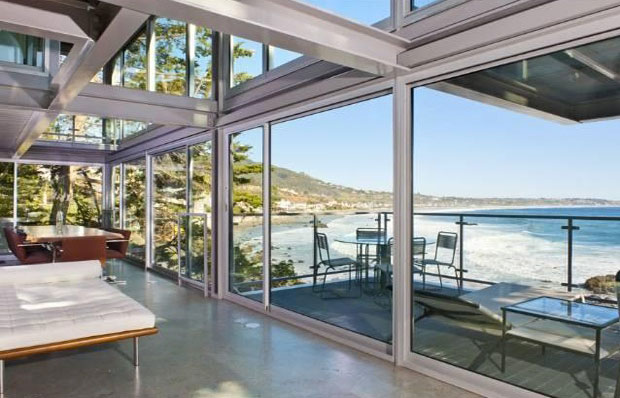 Within a month Koenig drew up designs of a massive steel grid with an entire wall of glass facing the ocean. LaFerta planned to film the process. The pair were still in the planning and paperwork stages when Koenig died in 2004. Koenig's wife Gloria stepped in and suggested that architect James Tyler – someone Koenig had apparently designated to take over from him – complete the project.
The result was a house that was, according to Tyler, "99% Koenig". Tyler had used Koenig's original plans for the floor plan and elevations but had to iron out other details such as how to shield the house from ocean moisture. His solution was glass cladding, paying homage to Koenig's signature aesthetic.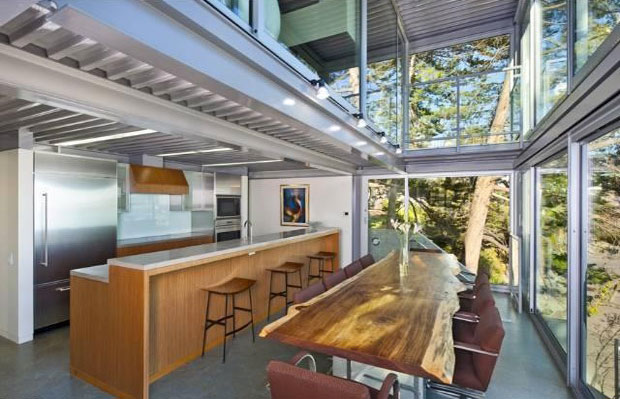 Now considered chic and desirable, when Koenig first proposed that houses should be built from glass, steel and concrete while still at university in 1950, he was rubbished by his tutors.
"It occurred to me that houses that were very slender were meant to be in steel, not wood." The idea was rejected by his professors with the argument that steel was intended for industrial, rather than residential, use and that it was too psychologically 'cold' to evoke a comfortable domestic feeling. Koenig believed however that steel would allow him to simplify the structural diagram that other students were attempting to construct in wood, that it had more clarity and integrity, and would allow him to clearly define an ideal way of building.
His ideals fit with the desire to apply the new materials and industrialised techniques of mass-production and pre-fabrication ushered in during the wartime economy to the peacetime need for affordable housing to accommodate the population boom.
Phaidon's Pierre Koenig is the first monograph fully to document the pioneering work of one of the most important architects in California. It provides insight into the evolution of Modernism and the impact of his Case Study programme on the architecture of the West Coast of the US. We can't recommend it highly enough if you want to know more about the lasting influence of one of the true greats. It's a fanatastic book.