James Turrell on tour in the US this summer
The Californian artist marks his 70th birthday with five US exhibitions in New York, LA, Las Vegas and Houston
We like to think we bring the art world to your screen in as great a detail as possible. Yet the Californian artist James Turrell's light installations can't be neatly summarised in just words and pictures.
Turrell, who turns 70 next week, is best known for creating works that skew our visual perceptions in a way that transcends simple optical illusion. He has, for example, set up a series of lights to create the illusion of a solid object in a gallery, and filled a space with a field of hazy light, with truly disorientating effect; his Skyspace installations set an artfully lit skylight within a ceiling, causing the viewer to wonder at this simple aperture for lengthy periods. Turrell, who holds a degree in perceptual psychology, says "I want to create an atmosphere that can be consciously plumbed with seeing, like the wordless thought that comes from looking in a fire."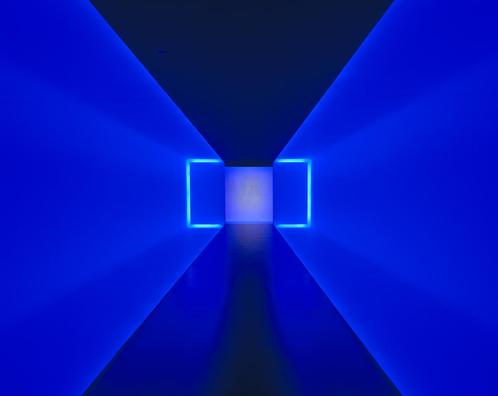 Hard to picture, isn't it? Yet even hardened critics attest to the power of Turrell's work. Now North American readers will get the opportunity to see a wide array of his pieces this summer, when three large-scale retrospectives and two smaller exhibitions open over the coming months.
James Turrell: A Retrospective at The Los Angeles County Museum of Art is on May 26, 2013 – April 6, 2014, and will feature early geometric light projections, prints and drawings, installations exploring sensory deprivation as well as more recent two-dimensional work with holograms.
The Solomon R. Guggenheim Museum in New York, meanwhile, stages its James Turrell exhibition June 21 – Sept 25. At the centre is a new installation, Aten Reign (top) which "recasts the Guggenheim rotunda as an enormous volume filled with shifting artificial and natural light."
James Turrell: The Light Inside, meanwhile, runs at The Museum of Fine Arts, Houston June 9, 2013 - Sept 22, and has been organised around MFAH's permanent Turrell installation, also called The Light Inside, which is set into an underground tunnel linking two of the museum's buildings.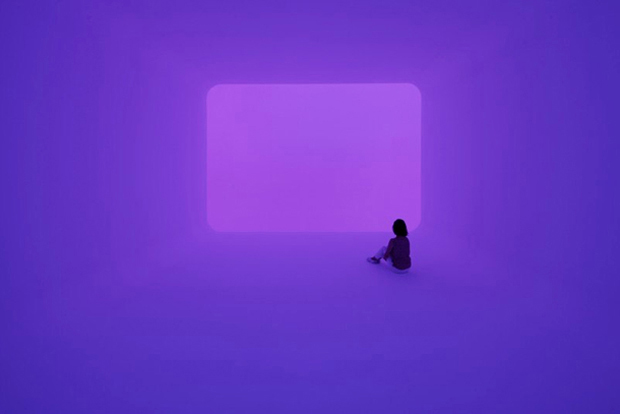 Crystals shopping centre in Las Vegas might not be quite as high-brow an institution, yet it too will host a Turrell installation this May. The piece, called James Turrell at Crystals, will immerse the building's monorail station in a field of coloured light, which will be coordinated with the arrival and departure of each train.
Finally, Kayne Griffin Corcoran will inaugurate its huge new gallery at 1201 South La Brea in Los Angeles with a James Turrell exhibition, May 25 – July 20, 2013. Called Sooner Than Later, Roden Crater, the title refers to Turrell's decades-long project to transform an extinct Arizona volcano into a huge 'naked-eye' observatory, allowing visitors to view celestial events without the need for telescopes.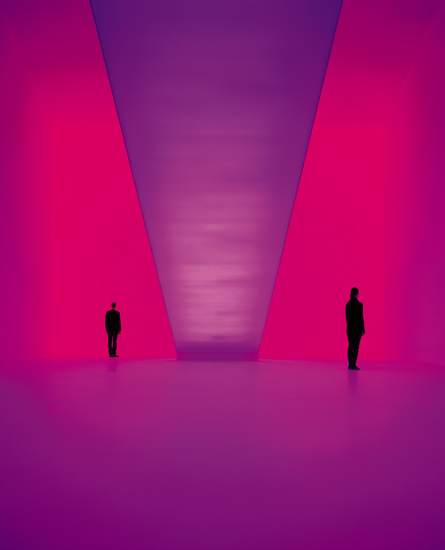 Cocoran will show extant material from this ongoing work. The gallery explains: "The completed and planned construction includes a linked complex of interior and exterior spaces that hold the direct and reflected light of the sun, moon and stars in such a way as to heighten perception and increase attentiveness to the connection between interior and exterior worlds, the individual and the infinite."
Sounds mind blowing. Fortunately, the Cocoran show will also host a new Turrell work, The Meditation Room (2013), where visitors can relax, and perhaps quietly come to terms with the awesome works of this artist.
To learn more about Turrell, please consider our Art and Electronic Media book, a landmark survey examining the pivotal role of new technologies in recent artistic innovation, which features work by Turrell and many others.