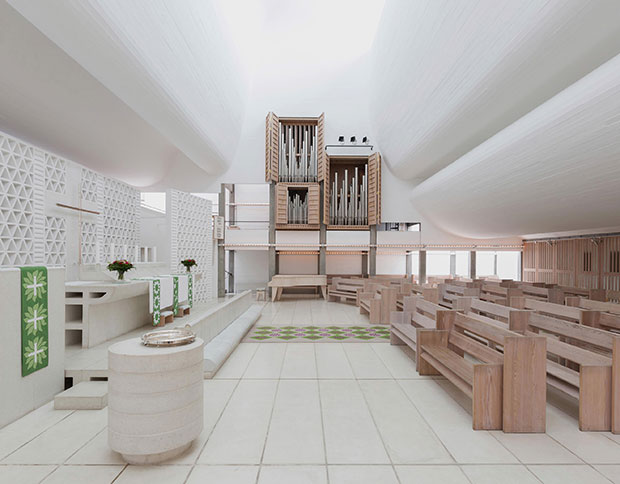 One thing not to miss in Copenhagen
Want to enjoy a Jørn Utzon building without going to Sydney? Then visit this pick from our Wallpaper* City Guide
If you're tempted to visit the Danish capital to try René Redzepi's soon-to-open new restaurant 108, or even snag a late summer table at the chef's world-renowned Noma restaurant - September bookings open 6 June - may we point you in the direction of our Wallpaper* City Guide, a tightly edited, discreetly packaged list of the best a location has to offer the design-conscious traveller, whether you're staying for 48 hours or five days, visiting for business or pleasure. And if you are going we recommend that you don't miss
Jørn Utzon's 1976 Bagsværd Kirke. Utzon's church looks almost industrial from outside, yet the interior is beautifully soulful. The rolling ceiling combines with a white palette and a masterly manipulation of space to truly sensational effect. 'Light is the most important feature of this church,' said the architect, who was also responsible for Sydney's famous Opera House. Located in the north-western suburbs, Bagsværd Kirke is certainly worth the trip.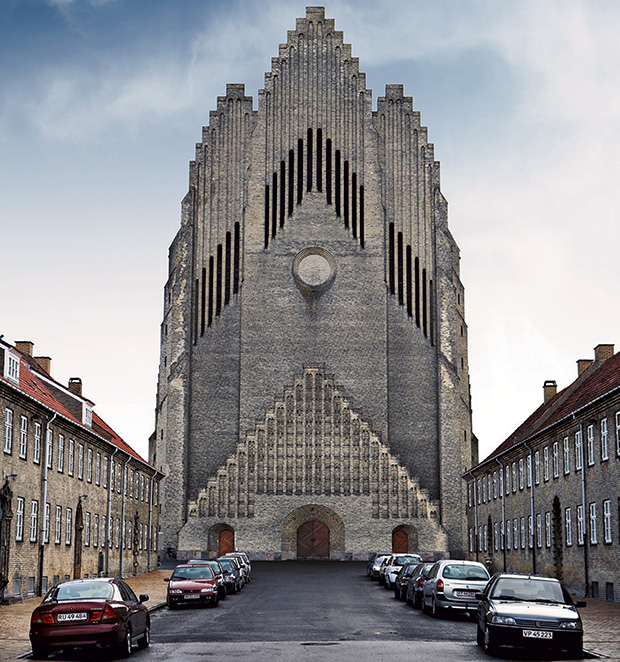 If you want to see an altogether different kind of church, with its ziggurat shape and windowless facade, the yellow-brick Grundtvigs Kirke is one of Copenhagen's most distinctive landmarks, albeit one in the unremarkable residential district of Bispebjerg. It was designed by Peder Vilhelm Jensen-Klint in the 1920s, and the building is, in essence, an enlarged version of a Danish country church. Jensen-Klint's son, Kaare, helped his father with the project and completed it after his death, going on to become a hugely influential figure in his own right; he was a primary force in establishing the furniture school at the Royal Academy of Fine Arts. Settle into a comfy 'Church Chair', designed by Kaare Klint in 1936, to experience the impressive space. It's a 15-minute drive north-west of the centre.
På Bjerget 14b, T 3581 5442, www.grundtvigskirke.dk
Download the Wallpaper* City Guide to Copenhagen here or buy the print version here.