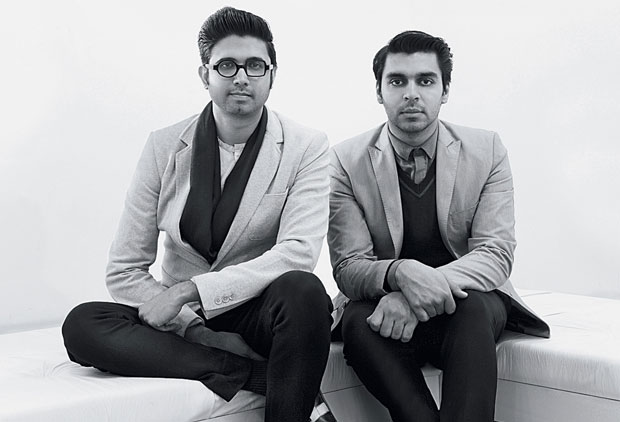 The Insider's Guide to Delhi
Designers Shivan & Narresh let us in on the city's secrets as featured in our downloadable Wallpaper* Guide
Swimwear designers Shivan Bhatiya (opposite, right) and Narresh Kukreja chose Delhi as their unlikely home for its sense of space and its mix of contemporary culture and heritage. Their atelier is in Hauz Khas Village (2nd floor, No 12), an area they love for its eclectic shopping and nightspots such as bar Boheme (top floor, No 22), which has great views of the lake.
The rising fashion stars recommend Cottage Emporium for "great finds" and Good Earth (Select Citywalk) for contemporary Indian craftwork. They cite Nature Morte and the Devi Art Foundation (page 62) as sources of inspiration and frequent the India Habitat Centre for its cultural events:
"We love the musicals, old-world theatre acts and offbeat movie screenings." In winter, they look forward to the recitals in the grounds of Purana Qila, where you can catch "classical and traditional performances from all over India".
The pair love their food, and are often to be found tucking into Moghul fare at Karim's (Jama Masjid) or sampling the sheer choice from the seven kitchens at Set'z (3rd floor, 405 DLF Emporio). On a night out, they'll either opt for the loungey cocktail vibe at the opulent Blue Bar in the Taj Palace Hotel or head to Shiro. Their Delhi survival tip: "Plan your day before you step out. And make reservations."
We hope our preview has given you an idea for a new year city break. You can find out about the places mentioned above - and more - by downloading our Wallpaper* City Guides here.