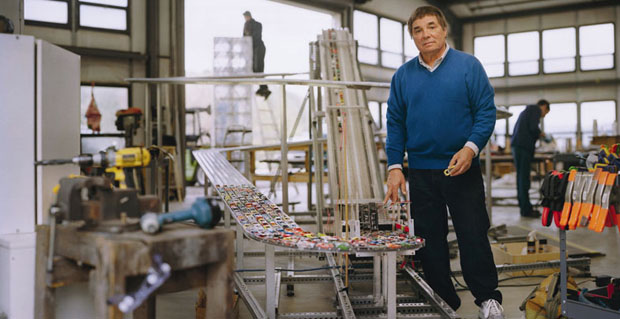 Chris Burden brings meteorite (and Porsche) to NY
The Californian artist gets his first major exhibition in the US in over 25 years at The New Museum
While he's famously best known for taking a bullet for art's sake, visitors shouldn't have to duck and cover when they come along to Chris Burden: Extreme Measures. The exhibition will run from 2 October 2013 until 12 January 2014, will occupy all five floors of Manhattan's New Museum, and survey four decades of this controversial, ground-breaking artist's career.
Despite Burden best known for those early performance works - including Trans-Fixed (1974), wherein he had himself nailed to a VW Beetle, and Shoot (1971), in which he was shot in the arm by a marksman - his later works have tended not to focus on his own bodily abuse.
Instead, Burden has become known for sculptures and installations that are both sensually and cerebrally engaging. Metropolis II (2011), currently on show at LACMA, is a miniature city filled with speeding cars and trains (for more on this, see this video); Urban Light (2008), meanwhile, features 202 carefully restored street lamps from the 1920s and 1930s, arranged outside LACMA.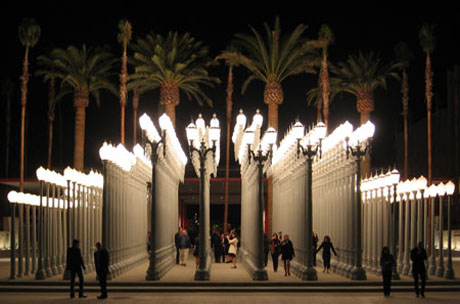 Burden says he simply began collecting the lamps for Urban Light, and that the installation came about almost by chance. "I both saved the lamps, and gave LA some nice art history and a nice place for people to rendezvous."
Metropolis II, meanwhile, seems to carry greater meaning; Burden acknowledges the piece is both utopian and dystopian; "there are no slums, its all high-rises," he explains, "and, it's very fast. For me, that's what the optimism is. The cars are going at 240 scale miles an hour. I'd love to be able to get around that fast."
While its unclear at this point which pieces will be on show at The New Museum later this year - the show is tipped to include four new works, one of which is a new scales-like sculpture, featuring a vintage Porsche on one end of a steel beam, balanced by a 365-pound meteorite at the other.
To find out more, go here. To watch a video of Metropolis II, go here, and for greater insight into Burden's early work, take a look at our book, The Artist's Body.