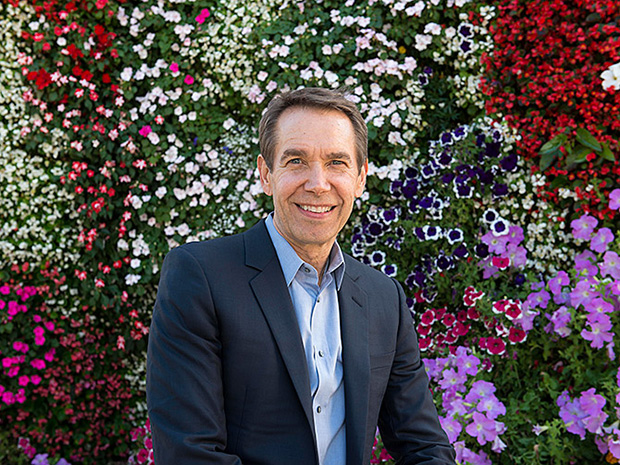 6 artists who influenced the new Jeff Koons show
The Koons retrospective opens today at the Guggenheim Bilbao. Can you spot these artists among his influences?
In his eview of Jeff Koons' retrospective last summer, the New Yorker's art critic and occasional Phaidon contributor Peter Schjeldahl described Koons as "the signal artist of today's world. If you don't like that," Schjeldahl went on, "take it up with the world."
Yet, as the retrospective hops the globe and opens at the Guggenheim Bilbao today, what other artists can we see among the influences of this definitive American painter and sculptor? Like all great artists, Koons has drawn heavily from the past masters covered in Phaidon's back catalogue. Here are a few clear ones that'll help you sound knowledgeable when talking about Jeff's work.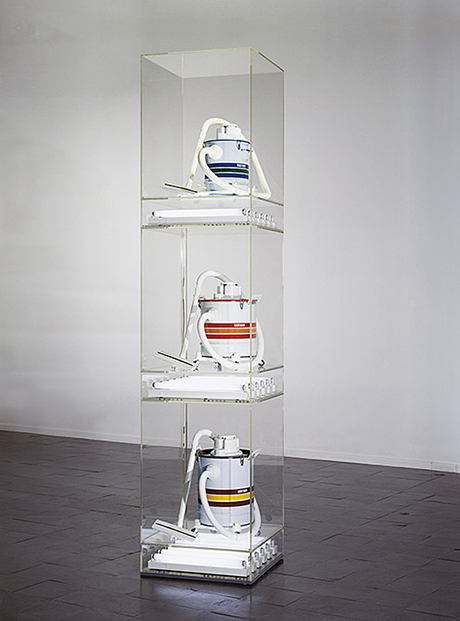 Dan Flavin - See those fluorescent tubes in Koons' series, The New? The Perspex encased consumer works directly reference shop window displays, yet there's also an oblique nod to the 20th century minimalist artist who first created sculptures from these strip lights during the early 1960s.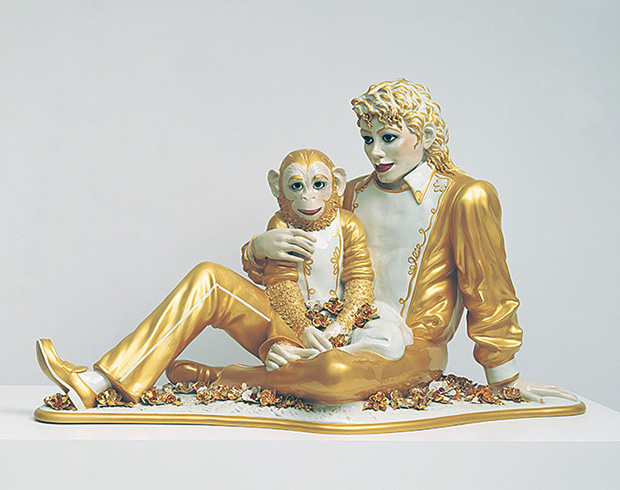 Michelangelo – Koons' 1988 Michael Jackson with Bubbles porcelain sculpture may have portrayed the world's best-known recording artist of the time, yet the pose of the singer and his pet chimp referenced Michelangelo's 1489-99 religious sculpture The Pietà.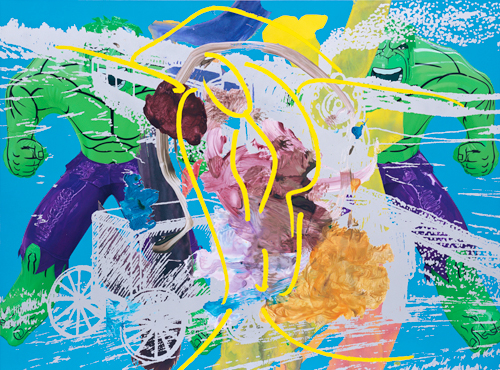 Andy Warhol – Warhol's influence is almost everywhere, yet Koons only acknowledges it overtly in his Hulk Elvis series, which draws from Warhol's 1963 Elvis screen-print works. However, Koons substituted Warhol's image of the gun-wielding rock 'n' roll singer, taken from a publicity still for the 1960 film Flaming Star, for a more virile, volatile figure. The Hulk, in Koons' eyes, is "a guardian, a protector, that at the same time is capable of bringing the house down," the artist went on, "they're really high-testosterone symbols."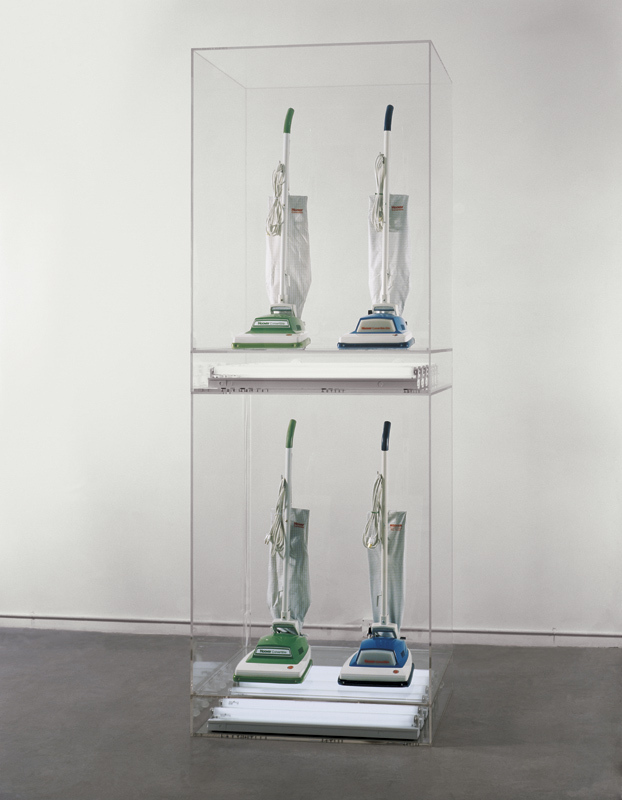 Marcel Duchamp – The French artist may have begun as a painter, but today he is best known for inventing the readymade, or the presentation of an ordinary, unaltered object as a work of art. Koons' developed this idea of repurposing everday materials to suit a fine-art setting in his Inflatables, New and Pre-New series. In his New series of objects, Koons wants the viewer to realise "how you can't be new. To have your own integrity you have to live and you're not immortal. But here the machine can just have integrity forever by not participating."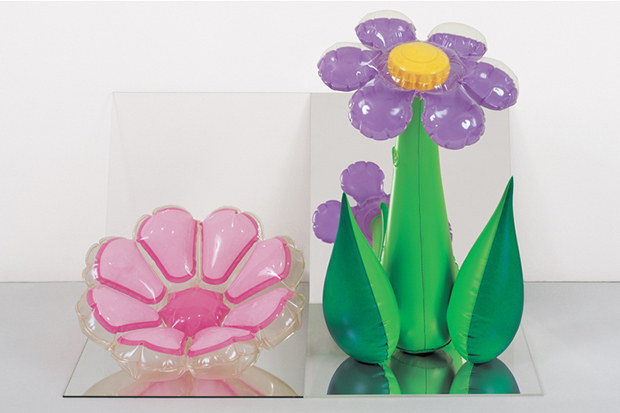 Robert Smithson – When Koons presents his works on or surrounded by mirrors, he recalls a practice poineered by mid-twentieth century land artist, Robert Smithson, who used similar reflective surfaces during the late 1960s in the presentation of some of his minimalist works. Smithson used natural substances like coral, rather than blow-up toy flowers, yet the influence is clear.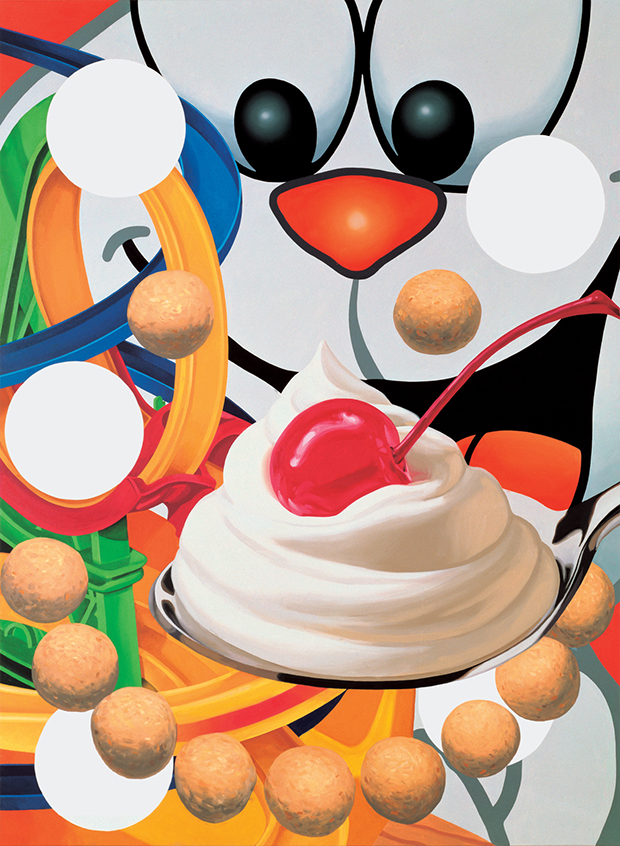 Pablo Picasso – Koons is a huge admirer of the Spanish artist; Picasso's 1969 painting The Kiss hangs in Koons' bedroom. Moreover, Koons drew specific inspiration from Picasso's remark: "When I was a child I could draw like Raphael, but it took me a lifetime to draw like a child." It was this observance that drove the American artist to create his childlike Easyfun paintings.
For more on the show go here; for more on the artists who came before Koons, take a look at our art books; and for greater insight into the artist and his contemporaries buy Defining Contemporary Art.