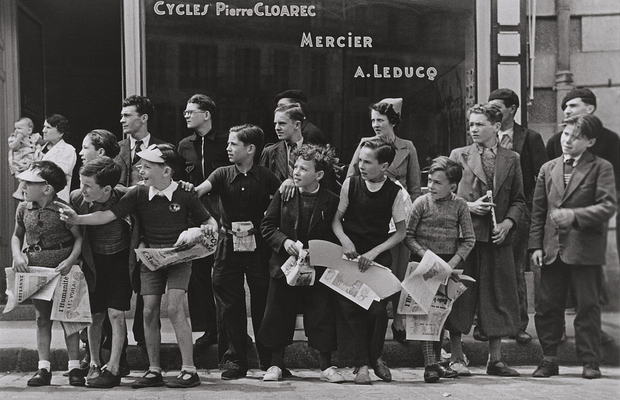 Robert Capa and the Tour de France
With Europe on the brink of war the photographer was commissioned by Paris Match to cover the iconic race
With the Tour de France just 10 days away and all eyes on the UK's Bradley Wiggins for a possible first time win, our attention was brought to the early, momentous years of the Tour and its colourful history via a great story in the fantastic cycling magazine Rouleur. In 1939 Europe was just a few months away from war. No teams from Italy or Germany rode due to escalating tensions and the Spanish team was decimated due to the recent civil war. It was to be the last Tour until 1947.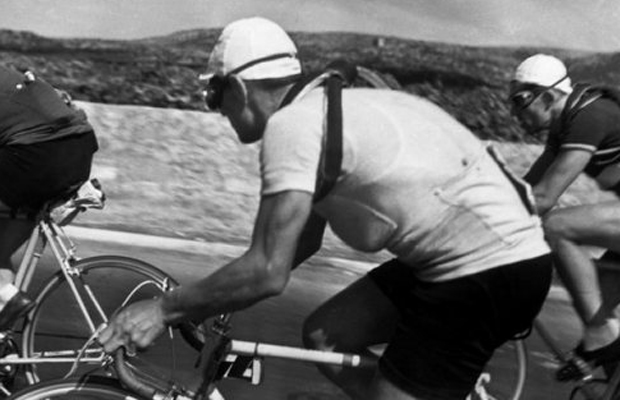 Enter a 26-year-old Hungarian photographer called Robert Capa whose stock was riding high. Coming off the back of his soon to be legendary photograph of a falling soldier published the previous year, he had already been hailed as the greatest war photographer in the world and Paris Match magazine commissioned the young Magnum star to cover the '39 Tour.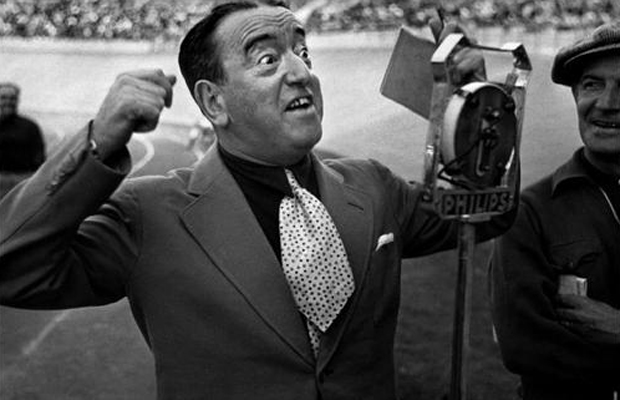 Capa used a small 35mm camera, instead of the more prevalent large format, and his photos were some of the first ever to be taken from the back of a motorcycle - now a hi-tech and standard practice but back then extremely dangerous. His photos were the first to reveal both the pain and concentration on riders' faces as they pitted themselves against the 4,224kms of the tour (at this time raced on fixed gear bikes or bikes with rudimentary gearing) and the relief and camaraderie as they took lunch together. Who was to know that in a few months life would change forever. You can see more examples of Robert Capa's genius in our book Robert Capa: The Definitive Collection.