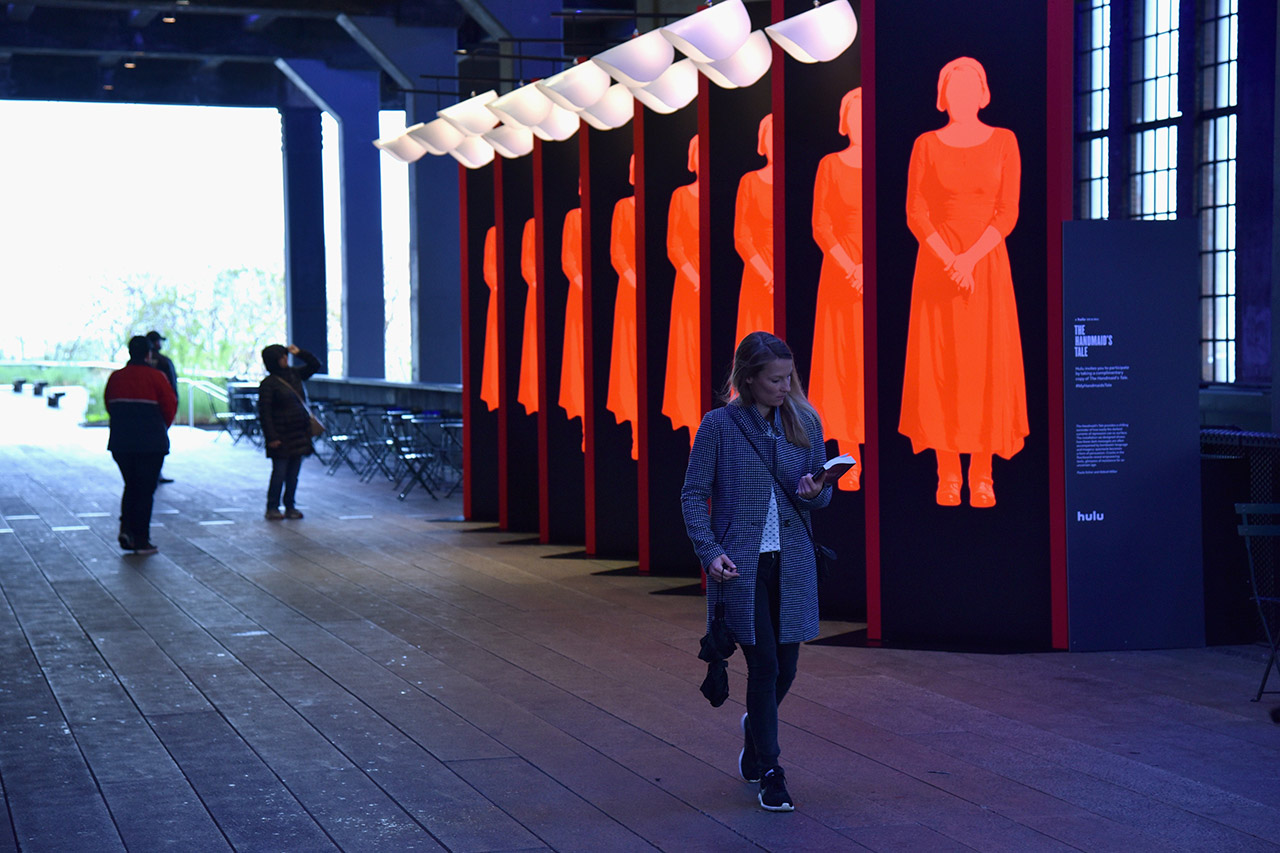 Pentagram put The Handmaid's Tale on The High Line
Paula Scher and Abbott Miller hope their new installation will offer "glimpses of resistance for an uncertain age"
Although it was published in 1985 and set in some dystopian future incarnation of New England, Margaret Atwood's novel The Handmaid's Tale proved remarkably popular following the 2016 US presidential election, with some readers drawing parallels between the book's totalitarian theocracy, Gilead, and today's political climate.
The book receives another boost this week, as the TV streaming service Hulu premiers its adaptation of the story, starring Mad Men's Elisabeth Moss and the British actor Joseph Fiennes.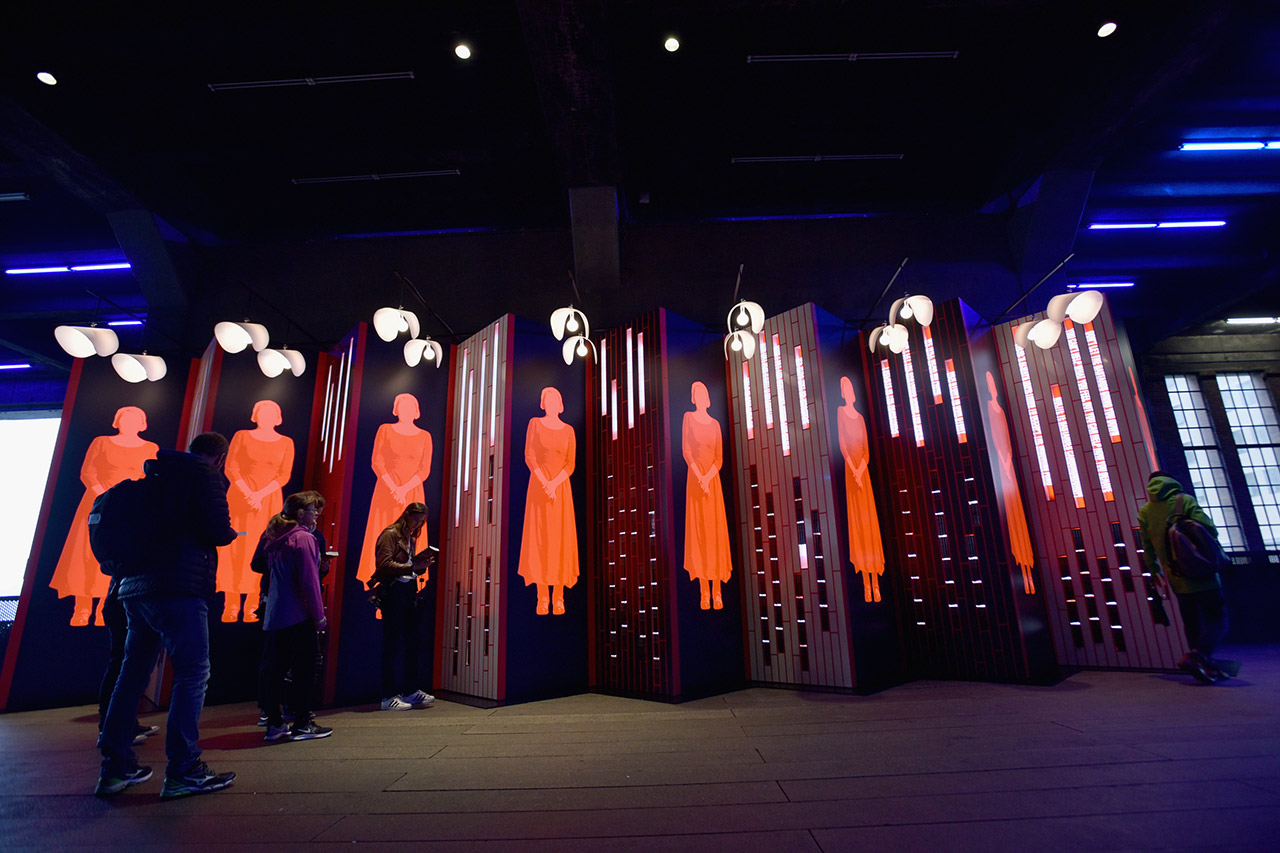 To mark the occasion the internationally renowned design agency Pentagram has teamed up with the Civic Entertainment Group to create a temporary work on New York's High Line.
The linear park piece is situated Chelsea Market Passage at 16th St., on view from today, 27 April, until 30 April, and hopes to serve as more than a hi-tech TV listing.
"The 40 feet long, 12 feet high wall is arranged in an accordion fold of panels that feature the faceless silhouette of Offred, the story's lead character, played by Elisabeth Moss in the series," explains the agency. "The display houses paperback copies of the book that passersby can take down to reveal powerful messages of resistance from the novel. These include "Nolite te Bastardes Carborundorum" (Translation: Don't Let the Bastards Grind You Down), a battle cry of survival that the designers also used as a title for the installation."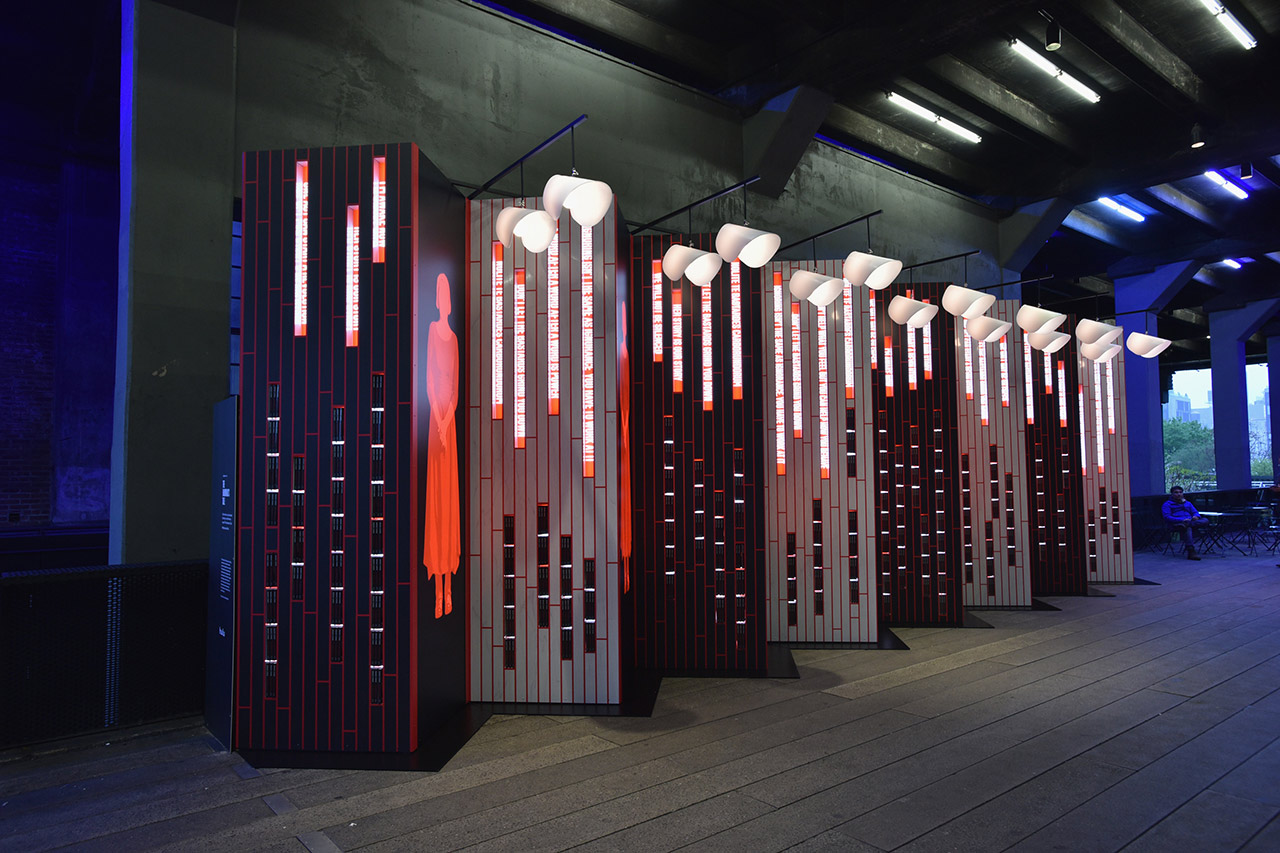 The work was overseen by Pentagram partners Paula Scher and Abbott Miller, both of whom believe the book and the TV series could serve as timely warning. "The Handmaid's Tale provides a chilling reminder of how easily the darkest currents of repression can re-surface," they say. "The installation we designed shows how these dark messages are often accompanied by bombastic language and imagery: spectacle becomes a form of persuasion. Cracks in the floorboards reveal empowering texts, glimpses of resistance for an uncertain age."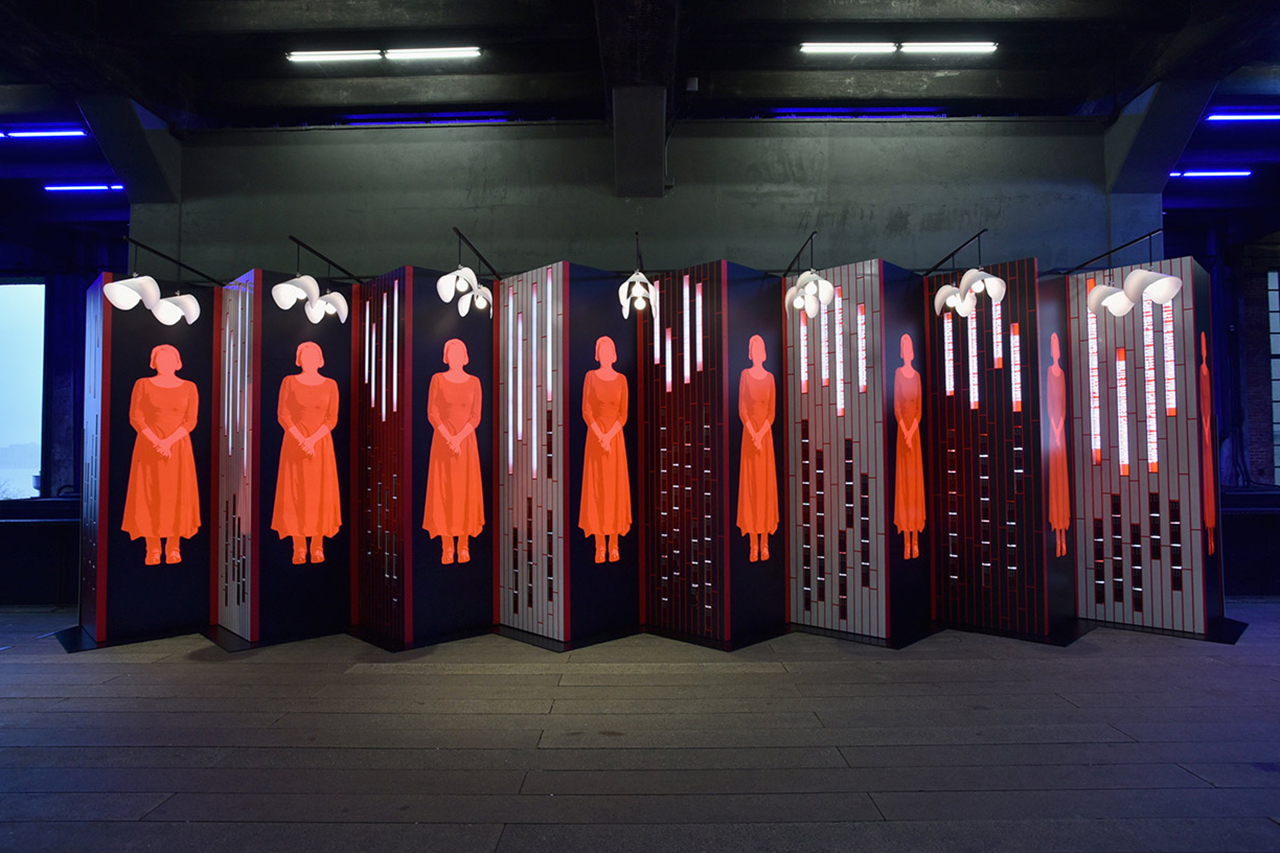 For more on Pentagram founder Alan Fletcher get The Art of Looking Sideways; for more on the meeting point between graphic communication and political resistance, take a look at Visual Impact; for more on the making of the High Line, get this title.