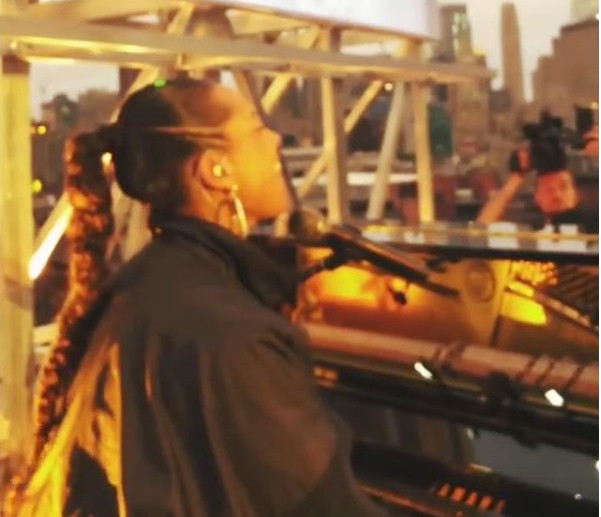 Alicia Keys plays for JR and Massimo in New York
The Grammy star performed a special set for JR's opening and Massimo Bottura caught it on his phone
The French artist and activist JR might spend a lot of time and energy turning our attention to the sidelined and neglected – such as poor women in the favelas of Latin America, or the penniless immigrants begging in our big cities – yet he has some friends in high places too. Quite literarlly in this case.
JR's new mid-career retrospective has just opened at Perrotin in New York, and a specially invited group of guests were treated to another cool artist's work, at a rooftop reception, where the Grammy-award winning New York singer-songwriter Alicia Keys played a special set for the crowd.
Keys' appearance may not have surprised art-world insiders; her husband, the hip-hop producer Swizz Beatz, is a prominent collector. However, another face may have been a bit more unexpected.
The world's greatest chef, Massimo Bottura, fresh from his World's 50 Best win, was in the crowd too, and shot this phone footage. Nice to see you enjoying yourself Massimo, after all that good work.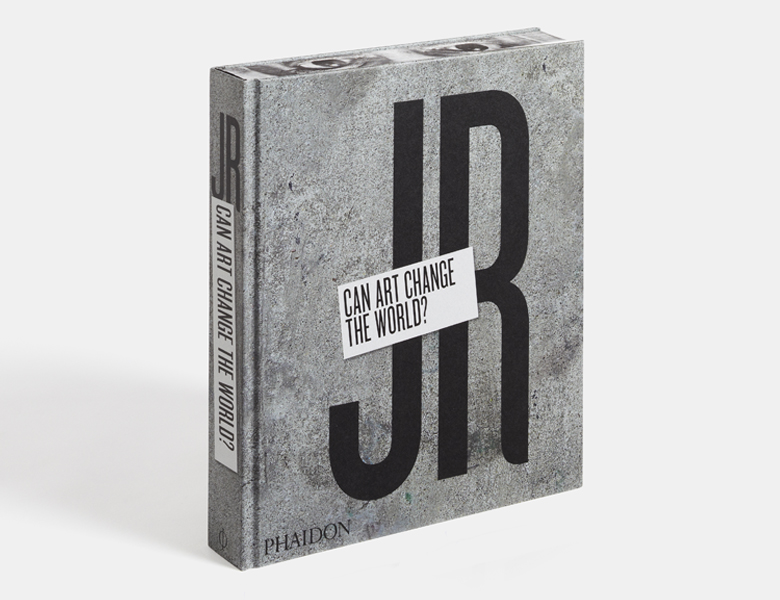 For more on Bottura's philanthropic project that JR is supporting order a copy of Bread is Gold here; for more on JR, get a copy of Can Art Change the World?.