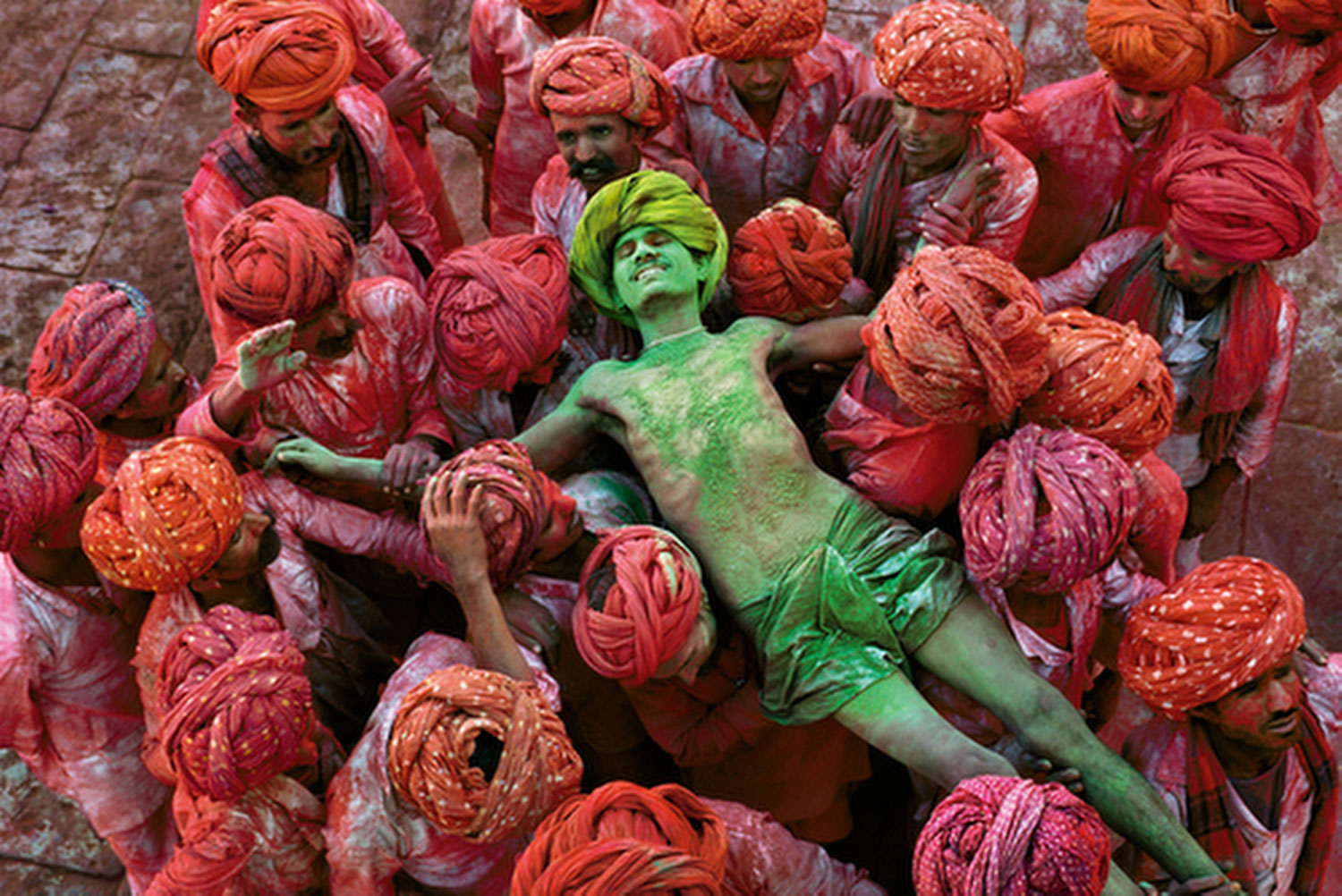 Steve McCurry beats Google's doodle
The search giant's GIF marks the Holi festival but McCurry's photos show its true colours
A Google doodle is a fun way to pick up on cultural events from around the world, and today's homepage GIF, marking the colourful Hindu festival of Holi is no exception. The ritual, which began on Sunday and ends today, sees whole towns and villages in the Indian subcontinent mark the return of spring by tossing heavily pigmented liquids and powders around, until everyone is covered in the stuff.
Of course, a Steve McCurry photograph goes deeper than an animated doodle. The 67-year-old US Magnum photographer "has been coming to India for more than thirty years" writes William Dalrymple in the introduction to Steve McCurry: India. "He knows it intimately, understands its charms, and has seen it change."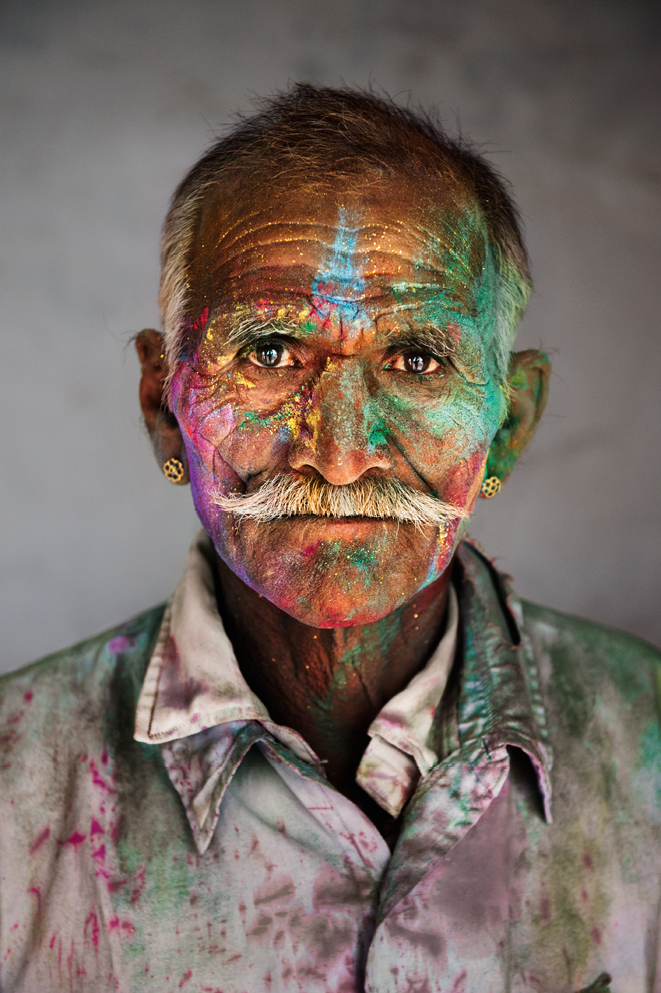 Despite being one of the fastest developing nations on earth, ancient religious beliefs still shape this great nation. "Pilgrimages account for more than half of all package tours," Dalrymple goes on. "McCurry has made many of these holy treks himself, and the rich tapestry of India's different faiths is one of the enduring themes of his work. There are beautiful images of devotees immersing statues of Ganesh in the sea at Mumbai, or playing Holi, the festival of colours, in Rajasthan, or visiting astrologers on the ghats [mountains] of Varanasi."

Indeed, McCurry has been to Holi on numerous occasions, shooting images that capture the festival's heights, such as this 1996 image of a man being carried through the crowds (top), as well as more contemplative photos, such as this more considered portrait of a celebrant (above), shot in 2009. Beat that, Google. You can see more of these images by buying a copy of Steve McCurry: India here.