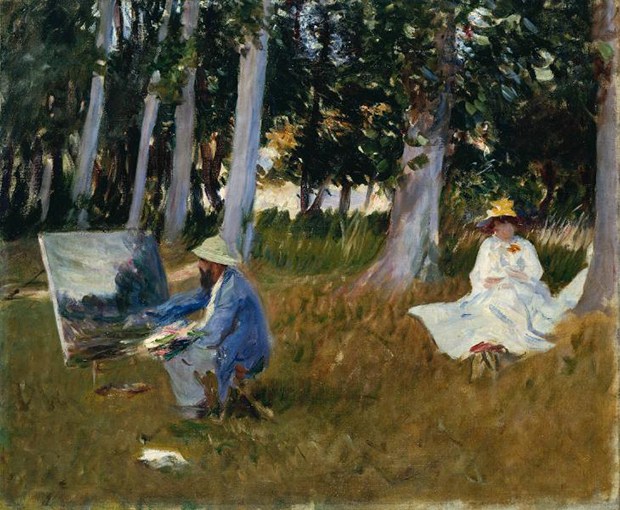 What happened the day Sargent painted Monet
As a new show opens, a look at the painting that marked the moment the portraitist opened up to Impressionism
One summer's day towards the end of the 1880s, Claude Monet sat painting at the edge of a wood near his home in Giverny. Although he was already being besieged by eager American students, Monet was apparently oblivious to the fact that, on this occasion, his activities were being observed. As he quietly painted, John Singer Sargent made the impressionist painter the subject of his own, quick, sketch.
Obviously Sargent was no simple student, as Kenneth McConkey makes clear in our book British Impressionism. the American painter was already the most important portraitist of his generation, one whose era-defining paintings captured the heiresses, statesmen and industrialists of the Gilded Age. Yet the artist – who is sometimes regarded as a traditionalist – recognized in Impressionism an element that was absent his own art.
Sargent first met Monet in 1876 and, during the 1880s the American both painted a formal portrait of the French artist and bought a number of his works. Sargent did not wholly devote himself to the burgeoning French style; he had, after all already created a good few masterpieces of his own, such as Portrait of Madame X. Yet his livelier, outdoor paintings did aspire to some of the Impressionistic qualities of his French counterparts.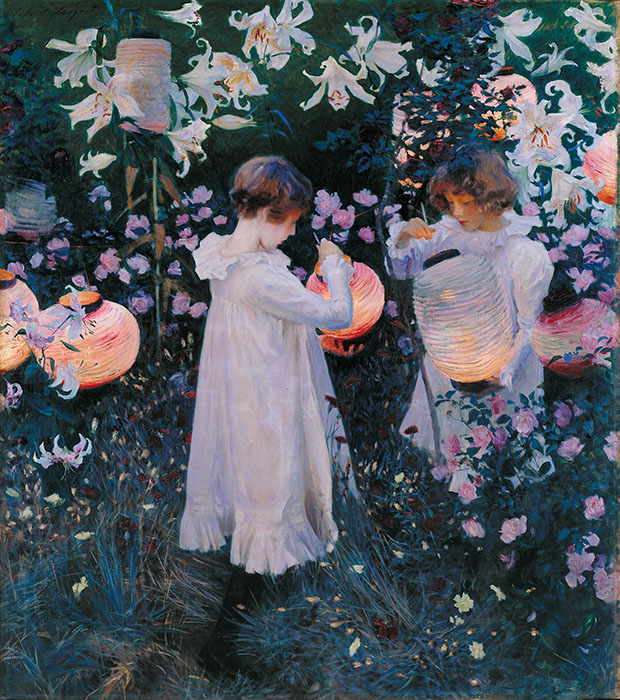 In particular, Sargent looked towards the French painter's use of colour, painting objects in a medley of colours, rather than with distinct, chromatic divisions. Monet's friend Édouard Manet pioneered this technique and Sargent took note. Consider the American's famous Carnation, Lily, Lily, Rose (1885-6). There's no denying the work's prettiness, yet, as the critic Roger Fry wrote, "what thrilled us all then was the fact that this picture was the first feeble echo which came across the channel of what Manet and his friends had been doing with a far different intensity for 10 years or more."
Indeed, Monet said later that Sargent himself was reluctant to overcome certain conventions. "I gave him my colours, and he wanted black," the artist recalled, "and I told him, 'but I haven't any,' 'then I can't paint' he cried, 'how do you do it?'"
If he was unable to take direct instruction from Monet, perhaps this later, surreptitious pastiche of the artist's own work marks a breakthrough for Sargent. As McConkey writes in our book, Monet's 'comma' brushstrokes are present in the lively foliage of Sargent's Monet painting. Meanwhile, Sargent's subsequent works, such as A Gust of Wind, display a limpid, free-flowing style quite distinct from his formal portraits.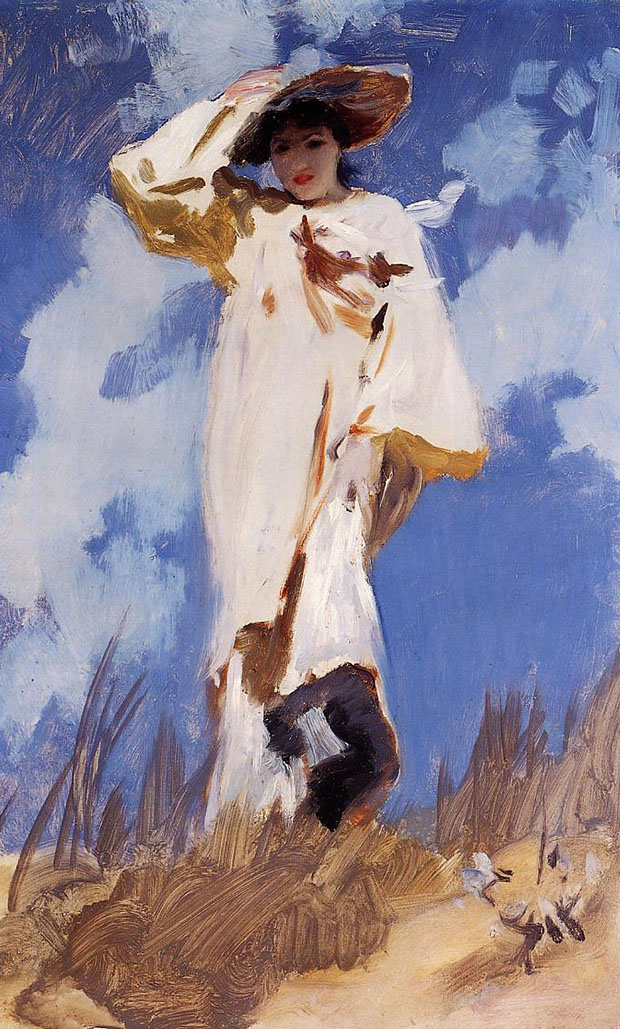 As the Guardian's Jonathan Jones writes in his rave review of the National Portrait Gallery's new exhibition, Sargent, Portraits of Artists and Friends - which opens today - it is naïve to fault the painter for some perceived lack of modernist intent. "Criticising Sargent for not being a cubist is as naive as dismissing his friend Henry James for not writing Ulysses," writes Jones.
Yet he was both a masterful figurative painter, and an artist quite fluent in the avant-garde styles of his time. To learn more about Sargent's relationship with Impressionism buy our book British Impressionism. For a pocket-sized overview of his paintings why not try our miniature title, The Age of Elegance.