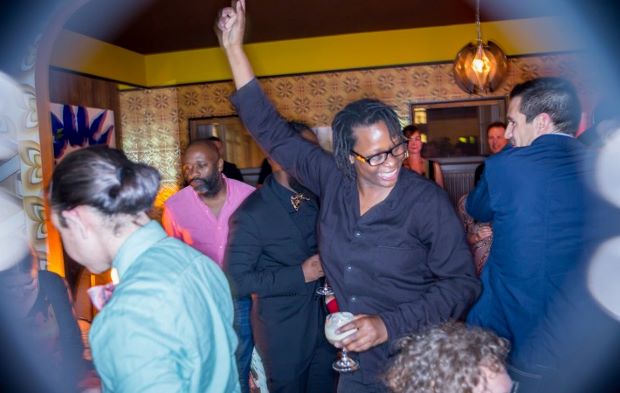 Mickalene Thomas's Art Basel 70s bar installation
New York artist throws together 70s bash, gets Beyonce's sister Solange to perform and Simon de Pury to DJ
Not many Seventies themed bars need a 2,000 word essay to account for their existence. Fewer still could boast as diverse a musical line-up as Beyonce's little sister Solange Knowles and the Swiss auctioneer, aristocrat and occasional DJ, Simon de Pury.
But then Vitamin P2 artist Mickalene Thomas's Better Days bar at Art Basel is no ordinary disco dive. The temporary "art bar installation" is organised in conjunction with the Absolut Art Bureau to coincide with the city's art fair; it opened on Tuesday and runs until Saturday, at the Volkshaus, in downtown Basel. The name, décor, programming and drinks menu are all a tribute to the parties that Thomas's mother, Sandra Bush, used to host to raise funds for her theatre group in 1970s New Jersey.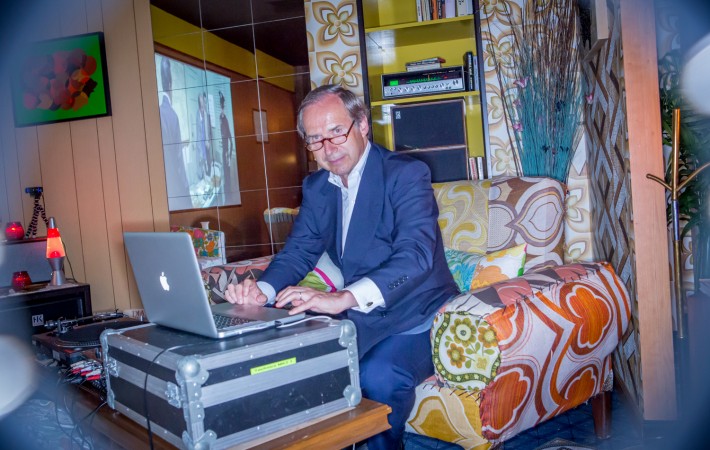 Mickalene has overseen everything, from the faux wood panelling, kitsch light fittings, seats, rugs and throws, through to the bar menu, which includes a series of punches - Phuck U 1, Phuck U 2, and Phuck U- which are named after a Millie Jackson song.
Solange Knowles played last night (Wednesday); Mickalene oversaw the artwork for the singer's new album, and provided sets for her video (above), and so the performance wasn't as unlikely as it may seem. Perhaps de Pury's DJ set comes as more of a surprise; however the auctioneer has been described as a hip-hop aficionado in the past, and has entertained crowds at his own parties with his DJ sets.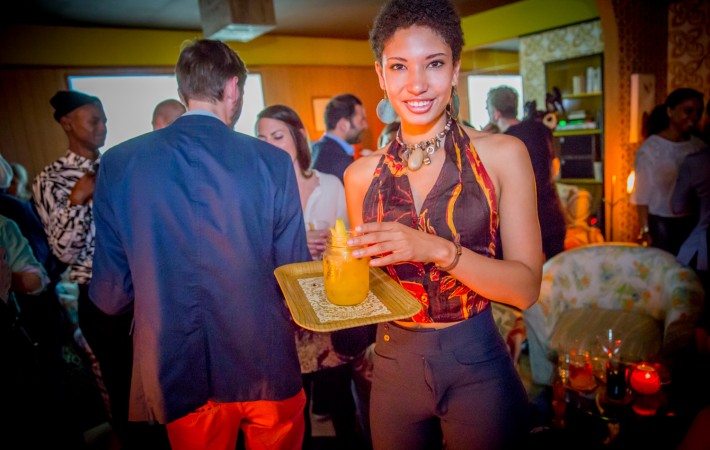 Perhaps it is more unusual to find an artist such as Mickalene – who was born in 1971 – recreating an era she has no clear recollection of. Yet, as she says in Adrienne Edwards' accompanying essay, "The '70s are part of my work, not necessarily because of nostalgia but because of a recontextualising process. I'm reinventing those experiences that I have no memory of."
Perhaps we should view this free-love infused disco bar, as a Blaxploitation take on the kind of counterculture installations Jonah Freeman and Justin Lowe are better known for. Albeit with a solid soundtrack and a stronger bar menu.
To find out more, go here. To view Mickalene's work, take a look at our wonderful Vitamin P2 book, which profiles her alongside 114 of her contemporaries; and to understand more of the theory and history behind better days, please consider Queer Art and Culture, the first major historical survey to consider the ways in which the codes and cultures of homosexuality have provided a creative resource for visual artists - disco included!