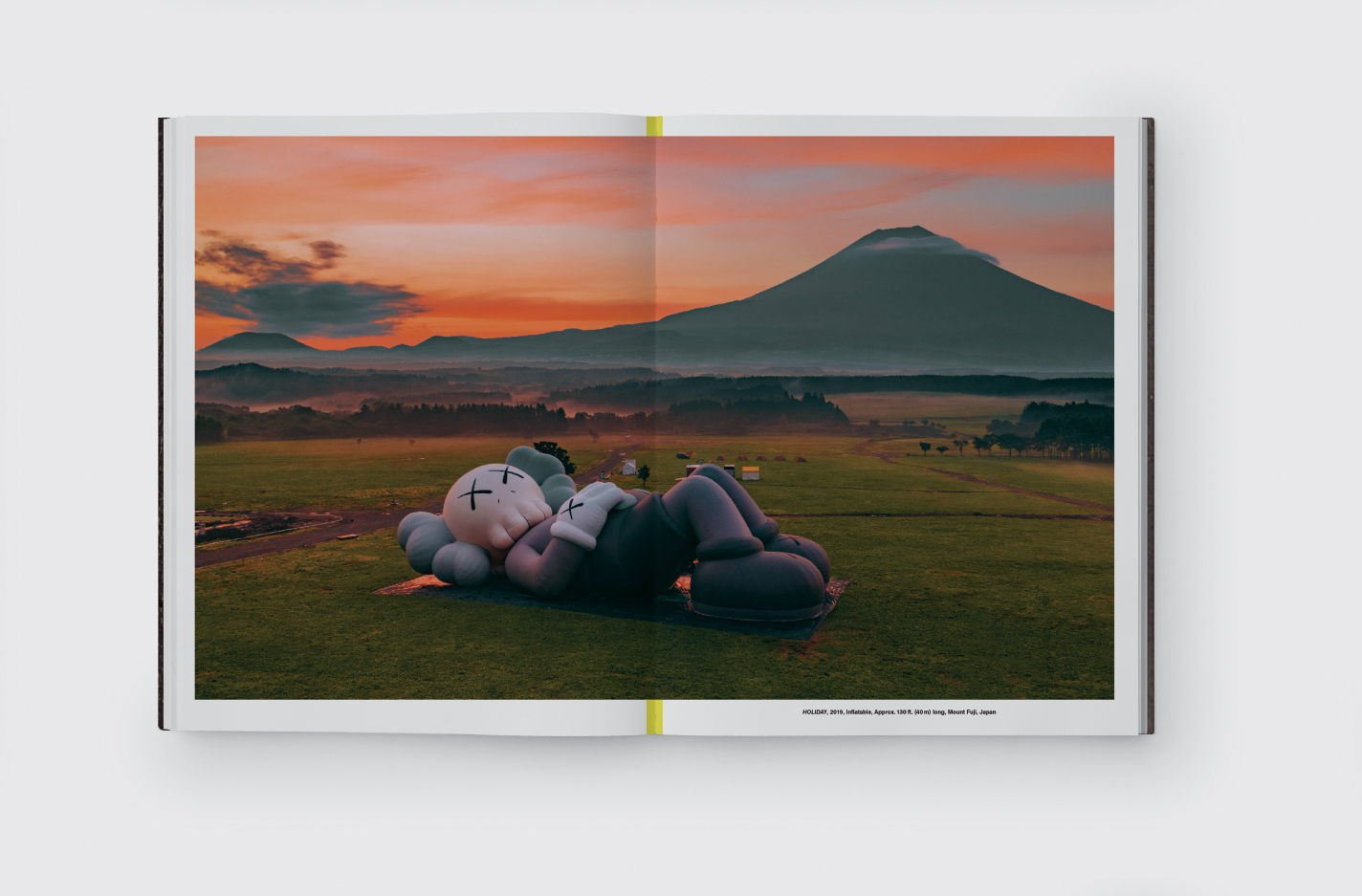 KAWS and his Companion
Our new book, KAWS: WHAT PARTY, features the artist's most recognisable creation
How did you see out the 20th century? KAWS did it by creating what would become one of the most familiar fine-art characters of the 21st.
Up until 1999, the US artist was perhaps best known for his graffiti work and his 'subvertising', reworked advertising images, in which KAWS would paint in a balloon-like serpentine figure around the otherwise flawless supermodels that featured on the phone booth billboards of New York City.
However, in '99, KAWS – whose real name is Brian Donnelly – let one of those bulbous figures break free, creating a cartoonish new figure filled with pre-millennial tension. "A skull-headed figure with Mickey Mouse's puffy mitts and distended belly but otherwise sapped of color," was how The New York Times' Max Lakin put it in his review of KAWS: WHAT PARTY, the artist's new career retrospective at the Brooklyn Museum.
This cutely childish, yet depressingly adult figure first appeared as a collectable figure for the Japanese firm, Bounty Hunter. Presently, this handheld iteration was soon dwarfed by later iterations. It has appeared in countless further works, editions and prints. In 2012 a Companion balloon floated in Macy's Thanksgiving Day Parade, its zonked out eyes covered by its gloved hands.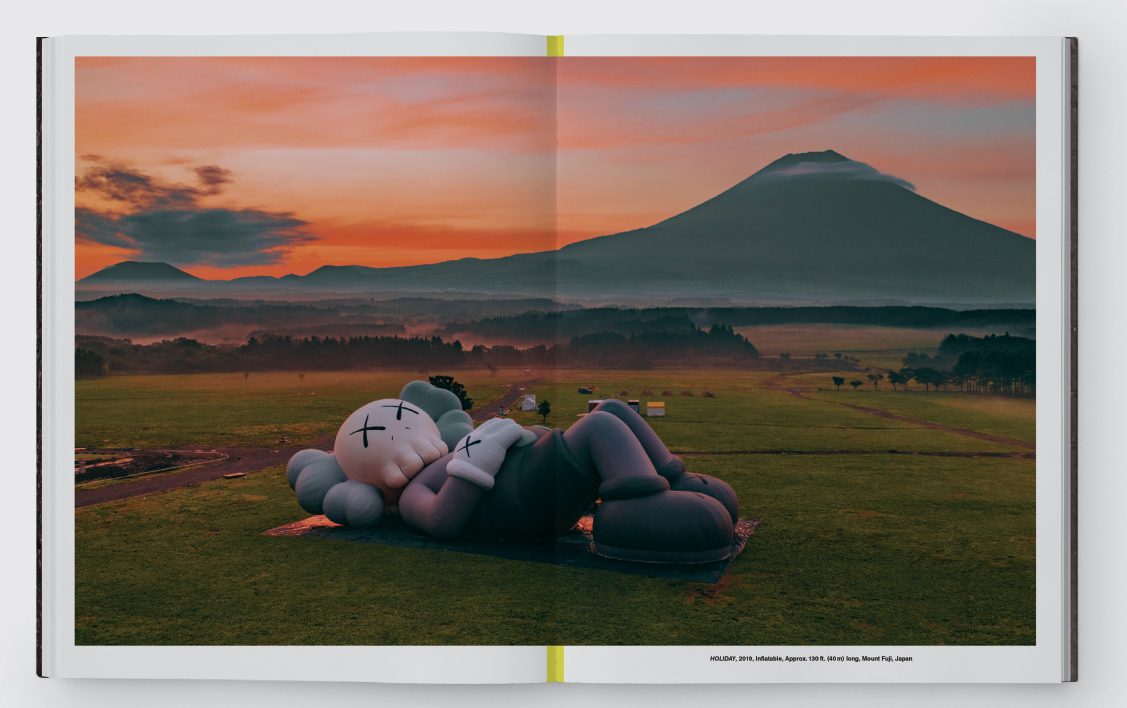 A massive, 121-foot inflatable Companion floated on the waters of Hong Kong's Victoria Harbor, during 2019's Basel Hong Kong; and later that same year, a similarly sized air-filled Companion rested beside Mount Fuji. A few lucky KAWS fans even won the chance to camp beside the balloon figure. Rock-festival comparisons come to mind of course, and seem apt. In the 21st century, KAWS's Companion has all the name recognition, studied nihilism, cut features and international cool of an earlier generation of stars, and an equally acute grasp of all things pop.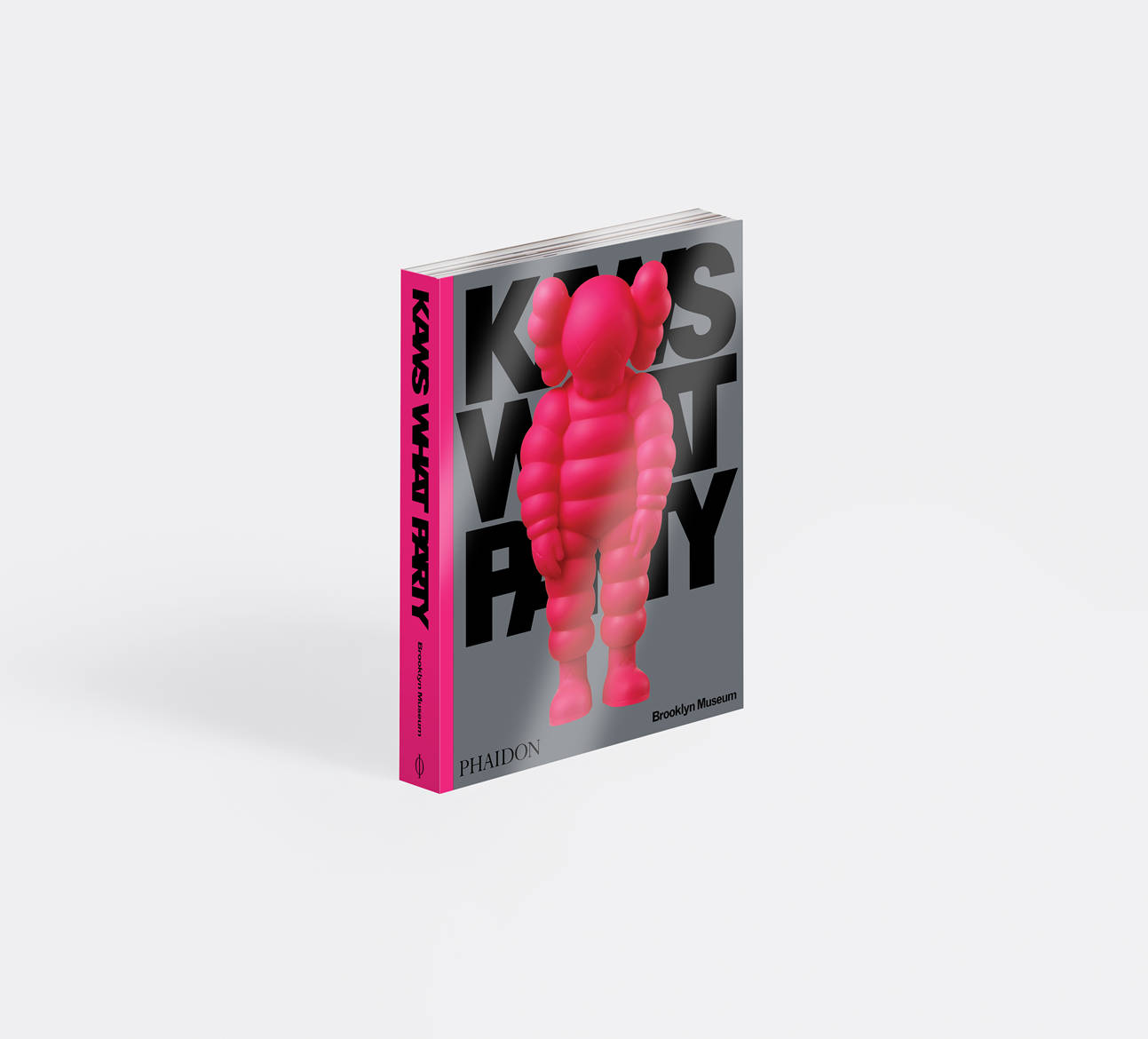 To learn more about this important contemporary artist collapsing the gap between contemporary art and mass culture, order a copy of KAWS: WHAT PARTY. The new book, which accompanies the artist's sold-out show, is available in a range of KAWS-approved colours; take a look at the pink edition here; the yellow edition here; the black edition here; and the orange edition here. No matter which one you pick, KAWS: WHAT PARTY will unlock access to a compelling new field within contemporary culture, pioneered by one of the most important artists of our time.